Amnesty: China Ignores New Criminal Law
July 16, 2013 3:11 pm Last Updated: July 16, 2013 6:37 pm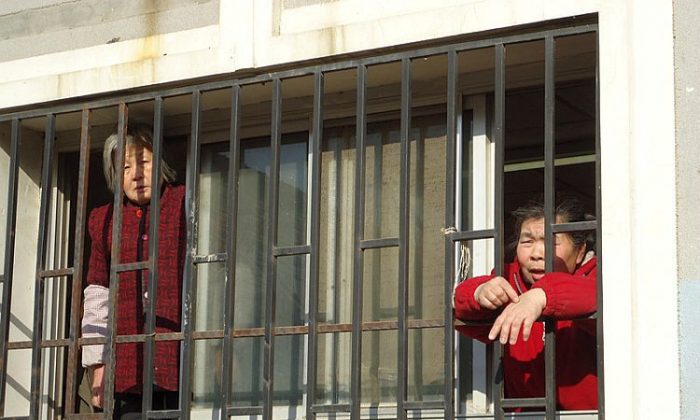 The Chinese regime continues to evade the restrictions of international standards and even its own laws despite its new Criminal Procedure Law, Amnesty International, a rights group, says in a report released on July 15.
Protection of citizens' internationally recognized human rights are not only weakened in the new law, the Chinese law enforcement and judicial community ignores the law anyway, Amnesty points out in its 'Briefing on China's 2013 Criminal Procedure Law: In line with international standards?'
 
When it was introduced in January this year, skeptics pointed out exceptions, loopholes and vague language that could abort any potential improvements in how, why, when, and where alleged offenders are treated. Amnesty's examples of continued mistreatment of detainees drawn from a full field of candidates, and confirms the worst fears of the skeptics. 
"It is frustrating that after so many years in the making, the legal changes that took place in the beginning of the year are now legalizing some of the worst practices on the part of police and local authorities," said Corinna-Barbara Francis, Amnesty International's China Researcher, in a press release.
Amnesty's thirty page briefing examines current cases in light of both international law and China's new criminal procedures, and finds either set-backs or gaps in the rights of the incarcerated and family notification, access to legal counsel, "compelled appearance" (being held for interrogation), and self-incrimination, among other issues.
For example, the briefing analysis shows that by not including specific "reasons for and location of custody … the law has potentially the gravest consequences in the case of "residential surveillance in a designated location", and that under the new law the use of black jails is legitimized. 
Potentially, "individuals could be kept for up to six months in locations not officially recognized as detention facilities without family knowing their whereabouts or well-being," the briefing warns. 
Amnesty's introductory press release uses the case of filmmaker Du Bin, who produced a film on Masanjia labor camp, as an example. Du was held for more than two weeks with no family notification.
The communist regime's notorious black jails and prolonged, secret detention are now legalized for detainees accused of some offenses, such as "endangering state security" or "terrorism", says Amnesty.
The briefing points out that the continued use of vaguely defined crimes serves to deny rights based on the nature of the crimes to certain types of suspects and defendants, such as activists and dissidents, or un-registered or troublesome religious followers. These individuals are not granted the same protections as suspects and defendants in other cases and would fall outside the protections of the new law. 
The briefing offers several recommendations to bring the Chinese Criminal Procedure Law into compliance with international human rights law and standards. However, Francis explains, "The improvements in the law are meaningless if police and local courts fail to implement them in practice. Unfortunately, the will to do this seems lacking."