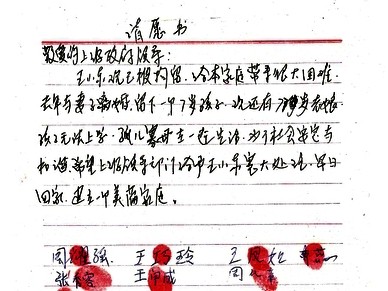 Amnesty International has posted an urgent appeal on its website requesting the international community appeal for the release of two Falun Gong practitioners, Wang Xiaodong and his sister Wang Junling, who have been detained by the Chinese authorities.
According to Amnesty, the two "are at risk of torture and other ill-treatment. They are prisoners of conscience, detained solely for the peaceful exercise of their rights to freedom of expression and association."
Wang Xiaodong was detained on February 25 after police officers raided his home without a warrant and confiscated CDs containing material explaining Falun Gong and revealing the ongoing abuses being carried out against adherents. They also took any cash and valuables they could find.
His sister, Wang Junling, also known as Wang Xiaomei, had been actively calling for her brother's release. She collected names and fingerprints from 300 households—almost their entire hometown of Zhouguantun village—on a petition calling for his release. The petition was submitted directly to the Central Government. The villagers were later subjected to harassment and intimidation from local officials pressuring to make them withdraw their statements, but most of the villagers refused to accede to those demands. The villagers have come to be known as "the brave 300."
Wang Junling also wrote an open letter about the situation and posted it online. She was subsequently threatened and went into hiding. She was detained on May 16 along with two other people, Kang Lanying and Tan Jianying, who may have been sheltering her.
Amnesty's appeal states: "Falun Gong is a spiritual movement which gained large numbers of supporters in China during the 1990s. After it staged a peaceful gathering in Tiananmen Square in July 1999, the government outlawed the group and launched a long-term campaign of intimidation and persecution … Falun Gong sources have documented numerous deaths in custody of Falun Gong practitioners, believed to have been caused by torture and other ill-treatment."
When Chongqing's former top cop, Wang Lijun, fled for his life to the U.S. Consulate in Chengdu on Feb. 6, he set in motion a political storm that has not subsided. The battle behind the scenes turns on what stance officials take toward the persecution of Falun Gong. The faction with bloody hands—the officials former CCP head Jiang Zemin promoted in order to carry out the persecution—is seeking to avoid accountability for their crimes and to continue the campaign. Other officials are refusing any longer to participate in the persecution. Events present a clear choice to the officials and citizens of China, as well as people around the world: either support or oppose the persecution of Falun Gong. History will record the choice each person makes.
The Epoch Times publishes in 35 countries and in 19 languages. Subscribe to our e-newsletter.
Click www.ept.ms/ccp-crisis to read about the most recent developments in the ongoing crisis within the Chinese communist regime. In this special topic, we provide readers with the necessary context to understand the situation. Get the RSS feed. Get the new interactive Timeline of Events. Who are the Major Players?