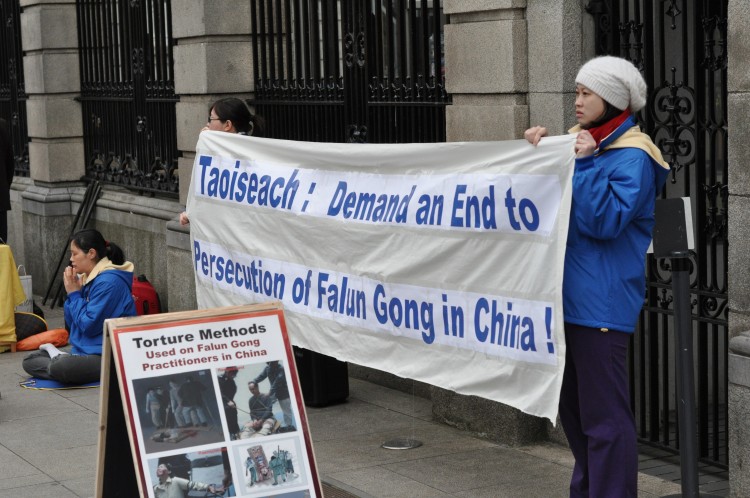 Ireland's economic difficulties in recent years have forced our politicians to look beyond traditional partners when it comes to resolving our debt issues.
The sale of Ireland's state assets may be on the table after Taoiseach (Prime Minister) Enda Kenny signed an agreement between Ireland's National Treasury Management Agency (NTMA) and CIC International, a subsidiary of China's sovereign wealth fund, during a four day official visit to China.
According to a departmental press statement, leaders on both sides reviewed the progress in bilateral relations in various areas since the establishment of diplomatic relations in 1979.
The statement said that Ireland and China have agreed to maintain the "momentum of high-level exchanges and … co-operation at all levels between their governments, legislatures and political parties, with a view to enhancing mutual understanding and trust, and deepening political ties based on equality and mutual trust.
In words apparently relating to territorial issues such as Tibet and Taiwan, the statement said: "Ireland reiterates its firm and unwavering commitment to the one-China policy and its opposition to all comments and propositions aiming at undermining China's territorial integrity."
Mr Kenny was urged by many human rights groups prior to his trip to raise issues relating to human rights in China. On this issue, both Ireland and China said they reaffirmed their commitment to "respecting and safeguarding human rights. On the basis of equality and mutual respect, the two sides will conduct exchanges of expertise in governance and rule of law."
Ireland also expressed its view in favour of "work towards lifting the EU arms embargo against China."
Human Rights Issues
Amnesty International wrote to An Taoiseach, Enda Kenny and Tánaiste (Vice-Prime Minister), Eamon Gilmore on February 16th, urging them to deliver "a clear and forceful message on human rights in China" during their meetings with the probable future Chinese regime leader, Xi Jinping.
Amnesty subsequently sought a meeting with An Taoiseach before his impending trade visit to China, meeting with representatives of the Taoiseach's office and the Ministry for Foreign Affairs on March 21st.
"Amnesty International has urged the Irish government to make human rights a central part of the discourse with the Chinese authorities," said Colm O'Gorman, AI Ireland Executive Director.
"We recognise the need and opportunity for trade, but Ireland must not shy away from naming China's human rights abuses at home and their human rights impact on the wider world when we are doing business with them."
With respect to previous comments by the Taoiseach and Tánaiste that Ireland will pursue its human rights agenda with China via membership of the European Union, Mr O'Gorman said: "we encourage the Irish government to drive the EU towards a robust human rights strategy for China. We also urge them not to rely on the EU to lead the way; the Irish government should have its own, unambiguous human rights message for China."
Mr O'Gorman also noted that this is particularly relevant at a time when Ireland is chair of the Organisation for Security and Co-operation in Europe (OSCE) and is seeking election to the United Nations Human Rights Council, and as Ireland prepares to take over the chair of the EU Presidency in 2013.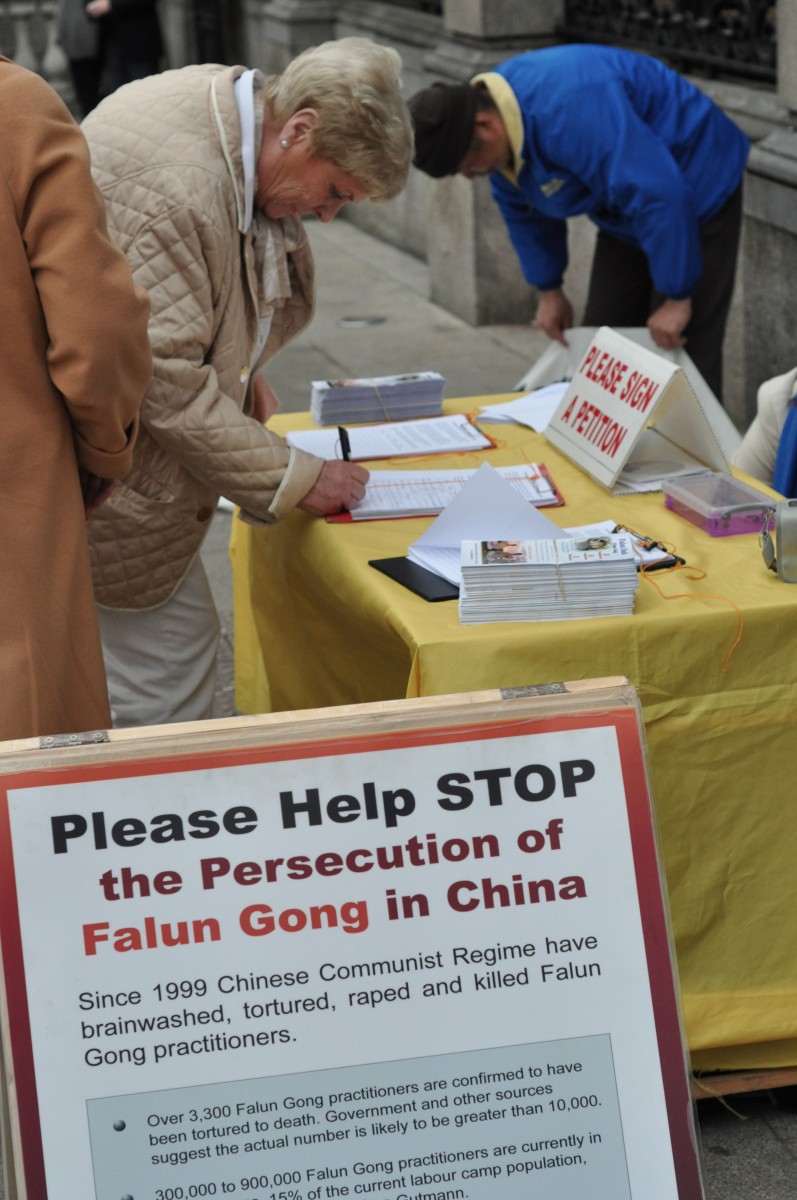 The Epoch Times asked Edward McMillan-Scott, EU Vice-President for Democracy and Human Rights, what his views were on what Ireland could achieve in the field of Human Rights with China. Mr McMillan-Scott said: "Ireland has been a shining example of the positive impact a small country can have through maintaining a dedicated and consistent approach to human rights. 
"The country is a well known haven for human rights defenders, often also negotiating important UN resolutions to ensure their protection. It pays a great deal of attention to the smaller human rights projects and more difficult cases, often ignored by larger states."
Mr McMillan-Scott added that China this month paid lip service to the need for reform, while thousands are still being persecuted. "Followers of Falun Gong are vanished, imprisoned and tortured, and yet the US refuses to take a firm line with China. This is why Ireland, with its strong record on human rights, must continue its pressure on China. As in the story of David and Goliath, the small can vanquish the large, as long as they are smart."
Continued on the next page: China's Record