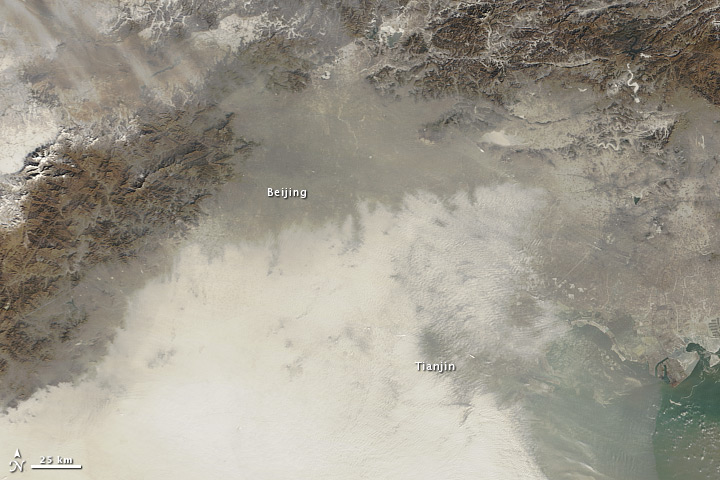 The extreme smog and air pollution that recently choked Beijing and dozens of other Chinese cities could not be ignored by the regime: official news channels reported on it, and the regime published fairly accurate readings of the smog levels. But widespread fraudulence and outright fabrications are rife in officially-sponsored environmental reporting in China, according to experts.
Feng Yongfeng, the founder of the NGO Green Beagle, said that more than 95 percent of China's environmental impact assessment reports are forged. 
The Chinese Academy of Meteorological Sciences, the national weather service in China, has been implicated in this fraudulence. 
"They falsified the content in many aspects," Feng said, as quoted by Oriental Morning Post, adding that other agencies that do environmental impact assessments also complete reports that required two years to accomplish, in merely two days. "Some reports are almost direct replicas of another [earlier] report," he said.
The Chinese Academy of Meteorological Sciences has been under pressure from the public and even state-run media, with some saying that it should be revoked of its status as a pollution monitoring institution. 
Over the weekend, pollution in Beijing reached extreme levels, with reports saying that 993 micrograms of PM 2.5 particles were found per cubic meter on Saturday night. The World Health Organization says that under 25 micrograms per cubic meter is a healthy level.  
A number of Chinese people already distrust the regime's air pollution monitoring services, and often turn to independent or foreign embassy-operated services to determine the air quality.
Beijing Normal University researcher Mao Da earlier this week assailed the Academy of Meteorological Sciences for covering up and falsifying pollution data. During an on-site investigation, he found that nearly all surveys relating to a power generating project belonging to Zhejiang Weiming Environment Co. Ltd. in the northeastern city of Qinhuangdao were forged.
Over the past decade, Wang Canfa, the founder of the Beijing-based Center for Legal Assistance to Pollution Victims, has taken hundreds of cases related to forged environmental impact assessment reports and said the agency does so to serve its clients' and its own self-interests, without taking the public's needs into account.
Environmentalist Ma Jun of the Institute of Public & Environmental Affairs has said that while environmental impact assessments should identify and halt projects that would generate extreme amounts of air pollution, or contaminate the soil and water, they don't actually do much to mitigate the threat posed by unregulated industry in China.
"In the West, the evaluation involves actual information disclosure and public participation," Ma said to the Oriental Morning Post. "But in China, assessments are behind closed doors, and government agencies are easily influenced by special interests, local government pressure, and other factors."
As a result, environmental impact assessments have turned into a "mere formality, which lacks scientific support," he said. "To overcome this hurdle, there needs to be transparency and public participation."
Read the orginal Chinese article. 
The Epoch Times publishes in 35 countries and in 21 languages. Subscribe to our e-newsletter.