WASHINGTON—U.S. job openings surged to record high levels this year as companies struggle to find people with the talents they need.
Today, there are more than 6 million vacant jobs that American workers are unable to fill—the highest level on record, according to the Bureau of Labor Statistics. Meanwhile, 6.8 million unemployed Americans are looking for jobs, and the labor force participation rate is 63 percent.
"This represents an enormous challenge," White House adviser Ivanka Trump said during a panel at Fortune's Most Powerful Women Summit on Oct. 9.
Companies are having trouble finding suitable workers due to a growing skills gap. Hence the U.S. education system has to respond to the needs for current and future jobs, she said.
A recent report by Business Roundtable states, "The United States is experiencing a workforce skills gap that is holding our economy back and threatening our economic future."
U.S. companies spend $164 billion each year on education and training, but they still cannot generate enough skilled labor, according to the report.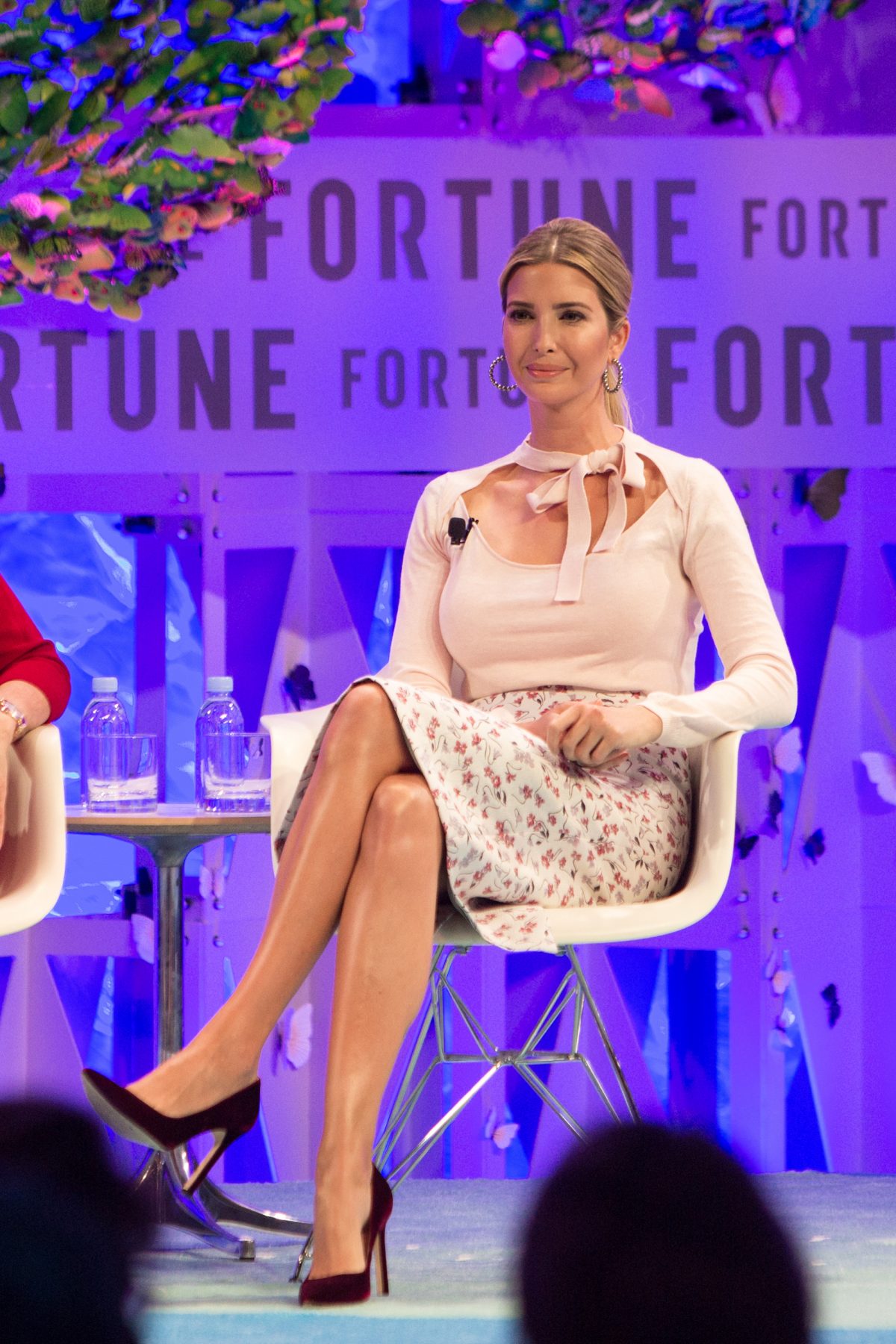 Ivanka Trump believes the administration's efforts to expand apprenticeships is a major step toward fixing the workforce problem.
President Donald Trump signed an executive order in June to reform education and workforce development programs to help address the shortage of skilled workers. The plan intends to ease the regulatory burden on apprenticeship programs and integrate classroom learning with on-the-job training.
According to an article posted on the U.S. Department of Labor blog, apprenticeship programs provide a greater return for companies. "Economic return on investment has shown that employers gain a return for craft training of as much as $3 to every $1 that is invested," wrote Sean McGarvey, president of North America's Building Trades Unions.
Trump also signed a memorandum expanding access to high-quality STEM (science, technology, engineering, and math) education, with a particular focus on computer science. He established a goal of devoting at least $200 million per year for STEM education funding.
The Trump administration is already making a difference, said Marillyn Hewson, chairman, president, and CEO of Lockheed Martin Corporation.
"We need to raise awareness," she said at the panel. "We need to make sure that people can keep up with the changing technology."
Disruptive technologies have a significant impact on job creation, job displacement, and the skills gap. Hence government, businesses, and nonprofits should all come together around this issue, Hewson said.
Impact of Disruptive Change
According to a World Economic Forum (WEF) report, 65 percent of children starting primary school today will eventually end up working in new types of jobs that don't yet exist.
"In many industries and countries, the most in-demand occupations or specialties did not exist 10 or even five years ago, and the pace of change is set to accelerate," stated the WEF report.
Hewson of Lockheed Martin said the growing talent shortage is her biggest worry. The most in-demand occupations or skills at her company, she said, include autonomy engineers, data analysts, sensor engineers, radio frequency engineers, and advanced manufacturing skills.
Business intelligence, data science, and cybersecurity jobs are also important, according to Hewson.

"Today, there is zero unemployment in cybersecurity," she said.
"There are over a million jobs open and by 2021 3.1 million jobs will be open in cybersecurity. So it is an opportunity for schools to focus on that area," she said.
The skills shortage is a broad issue that cuts across many industries. And it is becoming even more pressing for manufacturing and construction jobs.
The United States will have about 3.5 million new manufacturing jobs over the next decade. However, about 2 million positions are expected to go unfilled because of the skills gap, according to a report by Deloitte Consulting and the Manufacturing Institute.
Manufacturers have already started seeing a serious shortage of qualified applicants for skilled and highly skilled production positions, according to the National Association of Manufacturers (NAM).
With the economy getting closer to full employment, it will be an even bigger challenge for manufacturers, said Chad Moutray, chief economist at NAM.
There is also a massive skills shortage in the construction industry. To invest in infrastructure projects and to rebuild states that have been devastated, Ivanka Trump said, the United States needs more skilled construction workers.