As immediately as an Internet search on opioid addiction and dependence begins, the severity of the crisis is illuminated by a public health alert.
The alert from the U.S. Department of Health & Human Services (HHS) states "the United States is in the midst of an opioid overdose epidemic.  If you or someone you know needs help, effective treatment is available and can save lives."
Life is sacred—physical, mental, and emotional health demands an unwavering commitment from society. 
We must dedicate ourselves to stopping the scourge of this addiction.
Opioids: Prescription Drug & Heroin Crisis
The HHS defines opioids as natural or synthetic chemicals that bind to receptors in the brain or body.
Common opioids include heroin and prescription drugs such as oxycodone, hydrocodone, and fentanyl.
America's prescription opioid epidemic is crystalized by these alarming statistics from the American Society of Addiction Medicine (ASAM):
Drug overdose is the leading cause of accidental death in the United States, with 52,404 lethal drug overdoses in 2015. Opioid addiction is driving this epidemic, with 20,101 overdose deaths related to prescription pain relievers, and 12,990 overdose deaths related to heroin in 2015.
From 1999 to 2008, overdose death rates, sales and substance use disorder treatment admission's related to prescription pain relievers increased in parallel. The overdose death rate in 2008 was nearly four times the 1999 rate; sales of prescription pain relievers in 2010 were four times those in 1999; and the substance use disorder treatment admission rate in 2009 was six times the 1999 rate.
In 2012, 259 million prescriptions were written for opioids, which is more than enough to give every American adult their own bottle of pills.
Four in five new heroin users started out misusing prescription painkillers.
94 percent of respondents in a 2014 survey of people in treatment for opioid addiction said they chose to use heroin because prescription opioids were "far more expensive and harder to obtain.
From the Schoolhouse to the White House
Recent headlines continue to blister America's conscience on the scope of the opioid crisis.
Related Coverage
Some of the heart-wrenching headlines dramatizing the gravity of the crisis include the following:
In 2005, opioid deaths outnumbered murders in 27 states. In 2014, the number was 45
How the Opioid Epidemic Became America's Worst Drug Crisis Ever
Drug Overdose Deaths Soared in New Orleans in 2016, Now Outpacing Murders
New York City to Spend $38M in New Bid to Combat Opioid Deaths
Animal-Strength Opioid Blamed for Cluster of Overdose Deaths
Premature Deaths Rise As Opioid Epidemic Worsens
One particular published report from Buffalo, New York punctuates death is often the result of the crisis.
During just a 24-hour period, there was seven deaths in Erie County due to a suspected toxic batch of heroin.
Erie County Executive Mark C. Poloncarz, held a news conference on Mar. 30, joined by other county officials, to warn the public.
"We're doing this as a public health warning to those in our community who may use opiate-based drugs, such as heroin," Poloncarz said.
"When we see seven deaths in less than 24 hours, we know that something bad is on the streets," he said.
"We're warning the public, as we've had to do in the past, that there appears to be a very lethal dose of a substance that potentially has been added to heroin. We don't know if its fentanyl… We won't know that until some toxicology reports come back, which take a number of weeks to do," the county executive said.
The opioid crisis is a national health crisis with concerns from our schoolhouses to the White House.
On Mar. 29, a presidential executive order established the President's Commission on Combatting Drug Addiction and the Opioid Crisis.
America Requires Moral Courage
In my April 7, 2016 article for the Epoch Times titled "America's Deadly Drug Crisis Demands Moral Courage," I addressed the complexity of the epidemic.
Related Coverage
In the article, I argued that America's youth deserve educational empowerment to turn the tide.
The article addressed the multi-disciplined approach needed to remedy the crisis while spotlighting the critical importance of our youth.
Our youth must be empowered with the moral courage to be ethical protector's for their families, schools, and communities. 
America's youth are critical to vanquishing the scourge of the opioid epidemic and turning the tide for America.
Final Reflections
The unimaginable heartbreak taking place in families throughout the nation by the opioid epidemic can be remedied.
America will be on track to reawakening the nation, when we approach the opioid crisis with moral courage ignited through every facet of America life.
A full collaborative effort must include schools, law enforcement, medical doctors, counselors, mental health professionals, government leaders, the pharmaceutical industry, and recovery groups such as narcotics anonymous (NA).
Schools are critical for defeating the crisis and educating the heart of our students is paramount. 
Inspiring youth to be ethical protectors for their classmates, schools, families, and communities through character education initiatives must be our priority.  Our youth are the heart of America's resolve.
We must never underestimate the value of our youth with turning the tide of the opioid crisis. We must empower them with the tools they need to protect themselves, one another, and the future of the nation.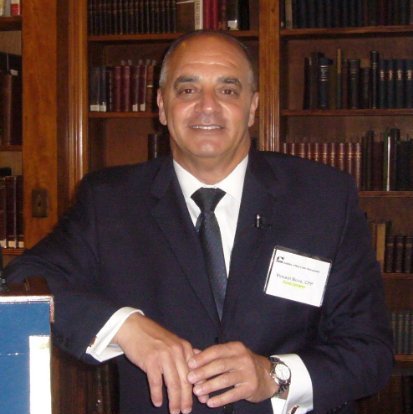 Vincent J. Bove, CPP, is a national speaker and author on issues critical to America. Bove is a recipient of the FBI Director's Community Leadership Award for combating crime and violence and is a former confidant of the New York Yankees. His newest book is "Listen to Their Cries." For more information, see www.vincentbove.com
Views expressed in this article are the opinions of the author and do not necessarily reflect the views of The Epoch Times.