MOUNT VERNON, Va.—The United States has a long history of welcoming immigrants from all around the world. And some immigrants are lucky enough to become U.S. citizens on the nation's birthday at President George Washington's historic home.
Mount Vernon, the home of Washington, hosted a naturalization ceremony for 51 immigrants on July 4. In the sweltering heat, the citizens from 28 countries pledged their allegiance to the United States during the ceremony.
"It's very exciting, and I think it can't get better than July Fourth at Mount Vernon," said Pritika Chandiramani, a new citizen. "So it's definitely an iconic day for me. It's a very special day."
Chandiramani, who is originally from India, came to the United States four years ago after marrying a U.S. citizen.
Her path to U.S. citizenship, however, was a "tough one." Because of the green card procedure, she had to wait in India after her wedding.
"I was separated from my husband for 15 whole months," she said.
She is now a proud U.S. citizen and doesn't plan to move back to her home country. She has already landed a good job at KPMG, one of the Big Four audit firms.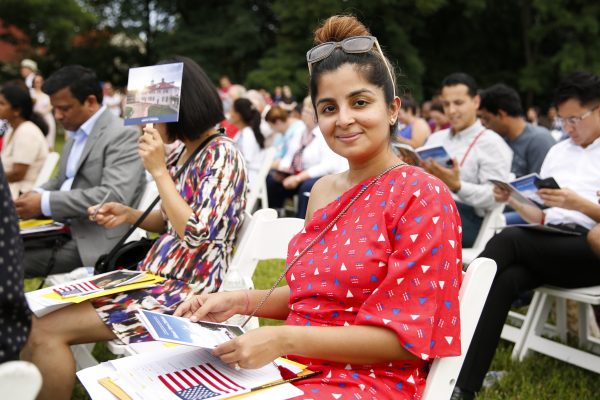 "The country's been really good to me," she said.
Chandiramani now has to forfeit her Indian citizenship, as she isn't allowed to hold a dual passport, unlike many other new U.S. citizens.
"It's a tough decision, but I'm happy to be a U.S. citizen today."
'I'm able to vote next year'
Mount Vernon also hosted Independence Day festivities including a full reading of the Declaration of Independence by a Benjamin Franklin reenactor, remarks by an actor playing George Washington regarding the events leading to the Declaration, various military reenactments, and the annual Independence Day wreath laying at Washington's tomb.
"It's a beautiful moment, especially today, on the birthday of the nation," new citizen Huan Vo said. "Many people dream for this moment."
Vo, who is originally from Vietnam, also got his citizenship through marriage.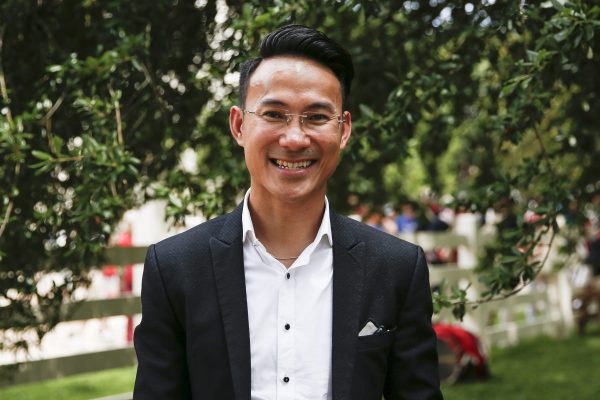 "I'm able to vote next year," he said, laughing.
He came to the United States 10 years ago and started to work as an intern at the Marriott Hotel. He now runs a wedding and event planning business in Fairfax, Virginia. As a new entrepreneur, Vo is thankful to the country for providing an ideal environment for start-ups. He is also grateful for the business counseling support he received from the U.S. Business Administration.
He calls the United States a "land of freedom" that has helped him to learn, grow, and be a better person.
According to the U.S. Citizenship and Immigration Services (USCIS), individuals who apply for naturalization as spouses of U.S. citizens can become citizens in three years after obtaining a green card rather than waiting for five years under the general provisions.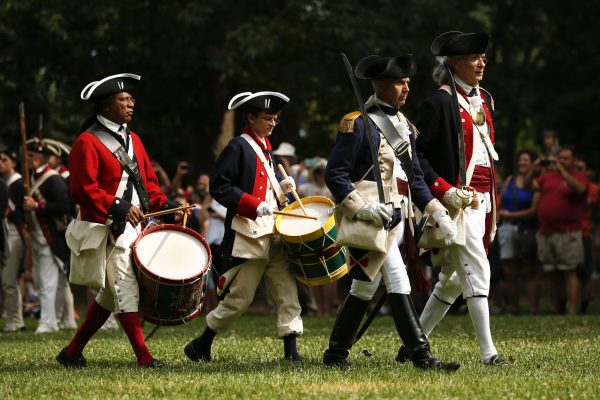 Embracing New Citizens
USCIS is holding nearly 110 naturalization ceremonies between July 1 and 5 to welcome more than 7,500 new citizens at venues across the country.
Mark Krikorian, executive director at the Center for Immigration Studies, said that Americans should do a better job of incorporating and embracing new citizens.
"If we brought in immigrants legally to live here, our goal should be to make them Americans and to welcome them as Americans," he said.
The United States fails in promoting the English language and American history, he added.
"Our schools frankly don't do a very good job of teaching American history. There's this ambivalence about America. American history education, in not just schools but even more in colleges, is often actually hostile to American history," he said.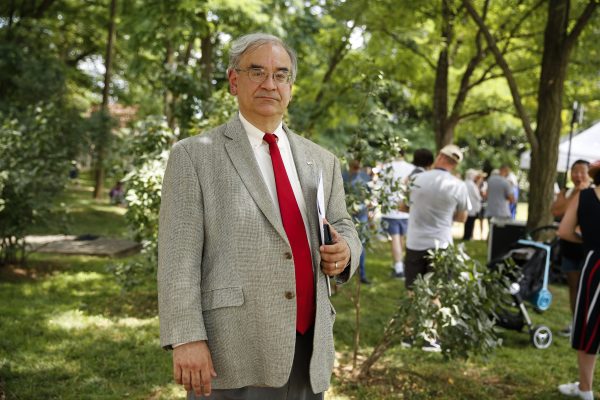 He criticized Americans who seek to tear down noble figures like Presidents George Washington and Abraham Lincoln and hence send the wrong message to new citizens.
"Immigrants are going to absorb that wrong message, too. It's not their fault," he said. "We're the ones who are supposed to be teaching them what this country's about."
Kirkorian believes the immigration policy is going to play an important role in the 2020 U.S. presidential election.
It isn't surprising, he said, "given that it was central in the previous presidential election, too."
With regard to the illegal immigration issue, Kirkorian said it would be hard for political parties to turn the heat down at least in the short term.
"I think part of the reason it has become so politically contentious is because too much of our political class and ruling class has refused to take into consideration the concerns that ordinary people have. And that creates a kind of division and tension and hostility that doesn't have to be there," he said.