Police-community unity is critical to maintaining law, order, and civility in American society.
As detailed in my May 1, 2015 Epoch Times article, "Principles of American Policing," the heart of policing is police-community cohesiveness.
The article serves as a clarion call to build bridges of trust that cultivate police-community collaboration.
The Ethical Protector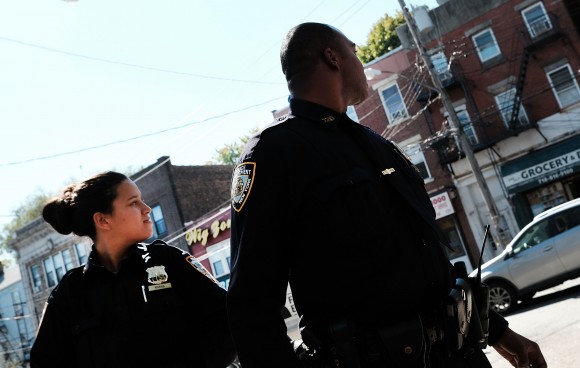 Our police must at all times remain fully committed to protecting and serving.   They are called to serve as ethical protectors of America's communities.
This ethical protector concept for our police has good character as its moral compass.  Character inspires the police officer to uphold morals because of an unwavering dedication to protecting life.
But all citizens privileged to call America home must share in the responsibility of protecting and serving society.
Every police officer and every community member must be mindful that the police and the community must be united.
Being pro-police and pro-community is indefatigable.  America must dedicate ourselves with full-force commitment to this principle. 
America's Drug Crisis Intensifies
According to the Centers for Disease Control and Prevention (CDC), the United States is in the midst of an opioid overdose epidemic.
Opioids, including prescription opioids and heroin, killed more than 33,000 people in 2015, more than any year on record.
Nearly half of all overdose deaths involve a prescription opioid.
The CDC cites alarming statistics that include the following:
The majority of drug overdose deaths (more than six out of ten) involve an opioid.
Since 1999, overdose deaths involving opioids (including prescription drugs and heroin) quadrupled.
From 2000 to 2015, more than half a million people died from drug overdoses.
91 Americans die everyday from an opioid overdose.
Deaths from prescription opioids-drugs like oxycodone, hydrocodone, and methadone have more than quadrupled since 1999.
Police-Community Collaboration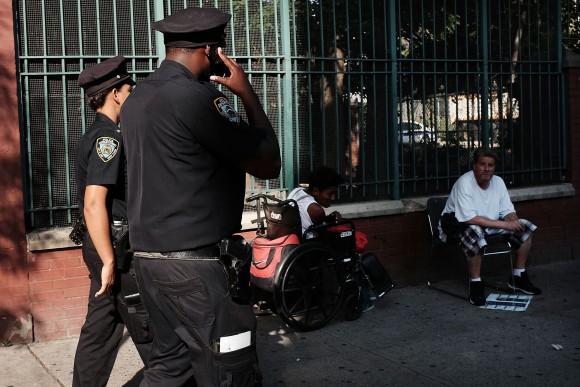 America's drug pandemic demands a collaboration of our police and community to remedy the crisis.
We must rise to the occasion and use innovative, cutting-edge new initiatives.
One initiative taking place in Bergen County, New Jersey is worthy of praise.
At three police stations, strategically located in the north, central, and south sectors of the county, addicts have hope.  They are able to turn in their drugs, and enter a recovery program without facing criminal charges.
The initiative, under the leadership of Bergen County Prosecutor Gurbir Grewal, is titled the Heroin Addiction Recovery Team (HART).
During walk-in hours at Mahwah, Paramus, and Lyndhurst police departments, a police officer in collaboration with a clinician will assist people in registering for recovery treatment.
"No community in Bergen County is immune, it affects young and old, males and females alike," said Grewal at a press conference on the initiative.
"Our traditional law enforcement response to this problem is not working," Grewal said. "This epidemic requires a collaborative response between law enforcement, health care professionals, hospitals, counselor's, all under one roof."
In another initiative in Martinsburg, West Virginia, police have collaborated with the Berkeley County Schools and Shepherd University to address the drug scourge.
This collaboration has formed the Martinsburg Initiative.  It unites the police, schools, community, and families to help youth who are involved with trauma.  Since youth who live in dysfunctional homes can have a likelihood to cope by abusing drugs, the hope of this initiative in to identify, intervene, and prevent drug abuse tragedies.
Warning Signs Demand Intervention
Warning signs are an essential tool for remedying the drug crisis and demand response.
According to the U.S. Department of Health and Human Services (HHS), these are warning signs that your loved one may have a drug problem:
A shift in mood, attitude and motivation
New friends and new hangouts
Poor performance at school or work and/or being absent
Secretive behavior such as lying
Sudden weight loss or gain
Sudden, unexplained increase in spending
Bloodshot eyes or enlarged pupils
Giving up once-favorite pastimes and hobbies
Strange body odors; trembling hands
Unusual changes in sleeping patterns or schedule
Final Reflections
America's police and communities are being challenged to unify to remedy our drug crisis.
An entire generation of America is suffering from the drug pandemic and we must unify to prevent continual heartbreak to families.
As we rise to the occasion with moral courage, we must remember that the police and the people are one.
Related Coverage
We must forge iron-clad police-community partnerships to take back our communities from the drug pestilence.
The reality of the drug crisis is a matter of family tragedies, heartbreak, and death.  Our drug crisis also inflicts suffering on the morale our nation.
We will be on the path to reawakening the nation when, as ethical protectors, we dedicate ourselves to unity.
America is suffering, and we must all respond to take back the nation from the scourge of the drug crisis.
Vincent J. Bove, CPP, is a national speaker and author on issues critical to America. Bove is a recipient of the FBI Director's Community Leadership Award for combating crime and violence and is a former confidant of the New York Yankees. His newest book is "Listen to Their Cries." For more information, see www.vincentbove.com
Views expressed in this article are the opinions of the author and do not necessarily reflect the views of The Epoch Times.