Over the last 20 years, I have addressed issues critical to America in my training initiatives throughout the nation, as well as in extensive published works.
The published works include my over 100 columns for the Epoch Times over the last two years.
These articles crystallize ethical issues in our society that demand resolution.
For the purpose of clarity and persevering with a clarion call to reawaken the ethical heartbeat of the nation, here is a sampling of quotes from these articles.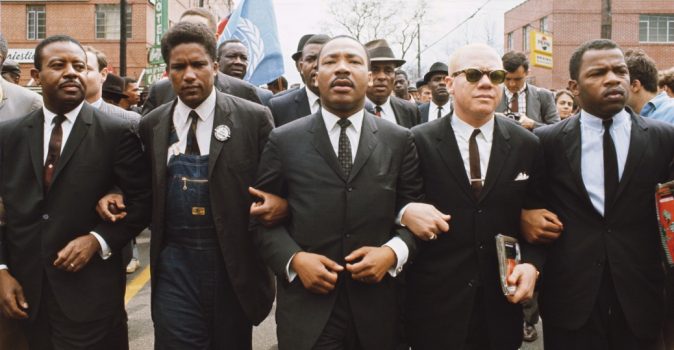 "Respect for human rights is the basis of moral legitimacy and the criteria of government's rightful authority.
"This respect is also a reflection of character, not only of individuals, but of a nation. Respect always stands diametrically opposed to discrimination, prejudice, and racism. These vices are dehumanizing as they dishonor the moral heartbeat of humanity demanding respect for our neighbor.
"Every person deserves dignity and respect, as we are all members of the same human family.
"This respect must extend to all, including those who are different by sex, race, color, social conditions, language, ethnicity, age, country of origin, or religion."
America demands a president with unwavering character, ethical principles, and influential leadership.
These are presidential qualities critical for a 21st century American leader who must ignite patriotism, community, and character in America.
America's president must inspire an ethical society that stands as a counterculture to the violence, apathy, and corruption we have seen unleashed in our society. Our president must be the preeminent model of ethical leadership and inspire a reawakening of the golden rule, "Do unto others as you would have them do unto you."

"Military service is the pre-eminent hallmark of honor, duty, and country and deserves America's dignity, appreciation, and esteem.
"Hopefully, the solemn national holidays of Veterans Day and Memorial Day will be complemented by America's renewed passion for honoring our veterans, especially those marginalized by poverty, homelessness, and health care deficiencies.
"But a travesty has infected our great land, for as we now walk American cities, the dignity of our flag is contradicted by the tragedy of dishonored homeless veterans, many with mental health needs. These patriots are further victimized by society's indignation, contempt, and abandonment.
"America must respond to an inner moral call and rise by igniting an ethical renaissance. The principles of character, compassion, and altruism must be the heartbeat of America."
"Each American student deserves example, encouragement, and empowerment to cultivate virtues critical to society: character, courage, and community.
"Every educational community must be fully dedicated to character education. This philosophy is vital to reawakening the nation by giving hope, vision, and inspiration to our youth who must reignite America's torch of character, courage, and community."

"Contemporary issues demand principles complementing tradition while respecting current realities.
"Therefore, I have developed Nine Principles of American Policing to enhance dialogue, communication, and trust between police and communities:
"1. Being pro-police and pro-community are inseparable, indefatigable, and pre-eminent. Police must at all times remain fully committed to protecting and serving the public through character, ethics, and leadership that is total and wholehearted. Police must be guided by a moral compass that honors the community, Constitution, and Bill of Rights.
"2. Respect must be the heart of the police and it must be unwavering for the profession, colleagues, and community. Respect can only be earned through integrity, accountability, and transparency. These qualities build trust, legitimacy, and collaboration.
"3. Police deserve that every level of government provide the resources necessary for proper police staffing, training, and community service."
"In my opinion, there are essentially two basic forms of education in American schools. There is the repressive system that makes rules known, watches for transgressions, and is quick to discipline a student by inflicting condescending correction and punishment. The errant zero-tolerance policy in so many schools is an example of a repressive system—rigid, bureaucratic, and impersonal.
"The proper approach is the preventive system of education. In this system, educators are vigilant in a caring manner and offer patient guidance from the heart consistent with kindness, character, and reasonableness. The preventive system of education builds trust and connections with students and the community. The opposite of a zero-tolerance approach is a measured intervention approach that promotes reasonableness, dignity, and respect. Simply expressed, the repressive system is dictatorial and may temporarily stop a disorder, but will not inspire students. The preventive system speaks the language of the heart and is transformational."
"The violent rampages taking place throughout America, with probability that this scourge will not end anytime soon, must motivate the nation to enhance vigilance and harden targets."
"These are challenging times for police, private security, and citizens, but we must rise to the occasion to prevent all acts of violence with an unwavering dedication to collaboration."
"Immigrants represent the ideals, principles, and freedom of our country and are represented by our families, neighbors, and heroes."
"Today, there is a frenzy of emotion over immigrants and the role America must play with this issue that involves the security of our borders.
"Solving this issue is achievable and critical for reawakening the nation. But the fact remains that America is a great land because of the values, vision, and service of countless immigrants.
"Immigrants are our families, neighbors, and heroes and we must be forever honor their contributions to America."

"Inspiring an ethical renaissance in America is a daunting task but we must rise to the occasion. Our country has had seemingly insurmountable trials before and we have risen to the occasion.
"Corruption is a crisis that runs deep within the arteries of many public servants. Our first step toward renewal is to accept the crisis of character as a reality without denial.
"When we make an honest assessment of this crisis, we can commit ourselves to reawakening the nation through accountability in the criminal justice system, ethics initiatives throughout every level of society, and a world-class, second-to-none character education initiative for every American student.
"If we are serious about America, we will be fully dedicated to its ethical renaissance and find no excuses for changing the course of the nation."

Vincent J. Bove, CPP, is a national speaker and author on issues critical to America. Bove is a recipient of the FBI Director's Community Leadership Award for combating crime and violence and is a former confidant of the New York Yankees. His newest book is "Listen To Their Cries." For more information, see www.vincentbove.com
Views expressed in this article are the opinions of the author and do not necessarily reflect the views of The Epoch Times.