WASHINGTON—In the fight against the pandemic, companies and nonprofits across the United States are gearing up to keep health care workers and their communities safe.
Countless small businesses and individuals bond together and use their crafts to vigorously ease medical supply shortages created by the outbreak. Acting out of compassion and generosity, these organizations are working around the clock to deliver hand sanitizers, masks, isolation gowns, and ventilators to those who need them the most.
NASCAR driver Colin Garrett, 19, has teamed up with two Virginia distilleries, Springfield Distillery and Bondurant Brothers, to provide free hand sanitizer to nursing homes, hospitals, and police and fire departments in South Central Virginia. He can't race because of the lockdown, but he's excited to get behind the wheel in a different way to support his community.
"I started personally delivering last week. We're gonna continue to try to do that throughout the whole thing as long as we are able to," Garrett told The Epoch Times.
He's been racing for over a year to promote awareness of the nonprofit Racing For Heroes, which provides free services to combat veteran suicide. While delivering hand sanitizer, Garrett continues to promote the nonprofit's free services to help veterans during an unusually difficult time.
Mike Evock, founder of Racing For Heroes, said in a statement that "while this is a difficult time for everyone, it's especially hard for those at risk of suicide."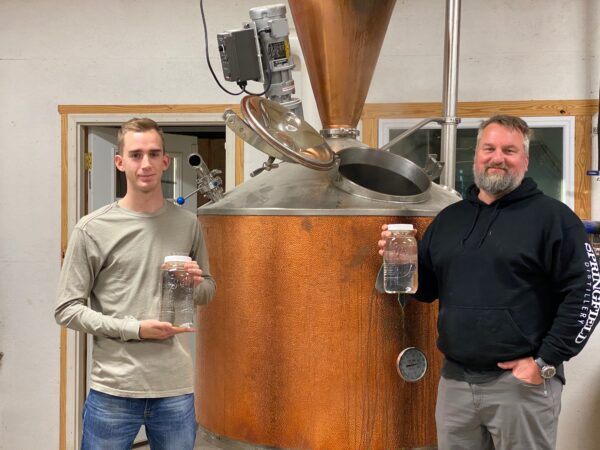 Out of panic, many Americans have responded to the crisis by stockpiling supplies. Hand sanitizer, which helps prevent the spread of the virus, has become one of the most sought-after products on the market. Some people even tried to exploit the situation by hoarding these essential items for reselling.
Distilleries throughout the country are now shifting their production to ease the shortage of supply. Dry County Brewing Company from Kennesaw, Georgia, stopped making one of its best-selling brews, Blueberry Lemonade Vodka, and switched to producing hand sanitizer.
"The fact that people were price gouging or hoarding is kind of what made the idea happen," Trey Sinclair, founder and president of Dry County Brewing, told Atlanta sports radio station 92.9 The Game.
Sinclair is giving away the hand sanitizer to nursing homes, fire stations, and even neighborhoods for free. The response has been phenomenal, and the walk-up traffic at the brewery to get bulk supplies of sanitizer is very high, he said.
Handbags to Medical Masks
Unshattered, a nonprofit organization that trains and employs women fighting addiction has moved from creating and selling handbags out of recycled materials to producing face masks to help support hospitals.
Founded by a former IBM executive, Kelly Lyndgaard, the organization has been helping women overcome addiction, homelessness, and criminal behavior in towns all along the Hudson River, from New York City to Hopewell Junction, NY where the company is based.
Lyndgaard told The Epoch Times that currently, six women who are in recovery are using industrial sewing machines in the office to produce masks.
"Within 24 hours of the cry for protective equipment, we were fully in production, and I had switched all of our operations to be making masks for our community," she said.
One of the team members told Lyndgaard that she was thankful to the "community for trusting her to do such a noble task."
"And I think that's just such a big deal," Lyndgaard said. "Because in their former life, these women were not having a positive impact on the community. But for them to be able to do something that feels heroic has just been so special."
The nonprofit has also launched a campaign encouraging other women to sew masks at their homes and donate for the cause. The organization is currently producing 1,000 masks per week that are given to various hospitals throughout New York City.
Brooks Brothers, America's oldest retailer, announced on March 30 that it would begin making masks and gowns. The company is converting its New York, North Carolina, and Massachusetts factories to produce as many as 150,000 masks per day instead of ties, shirts, and suits.
Allen Edmonds Shoe Corp. joined the race, stating that it would produce masks for local hospitals in Wisconsin.
"The same machines used to handcraft and stitch leather for our shoes will now be working to produce more than 5,000 masks per day," the company stated in an email.
MyPillow CEO Mike Lindell, who is a vocal supporter of President Donald Trump, announced that he transformed 75 percent of his manufacturing capacity to produce up to 50,000 masks a day.
Three small, affiliated garment firms in Manhattan—Mary Nez, 6 Henshaw boutique, and Raul Penaranda—switched over a week ago to sewing face masks, which they have been donating to local New York City hospitals and first responders.
Meanwhile, Woodside Homes, a homebuilding company that has operations in several states, responded to a call by Leading Builders of America, an association of homebuilders, to collect N95 protective masks to donate to health care workers. The company said the effort resulted in a total of 100,000 masks being collected.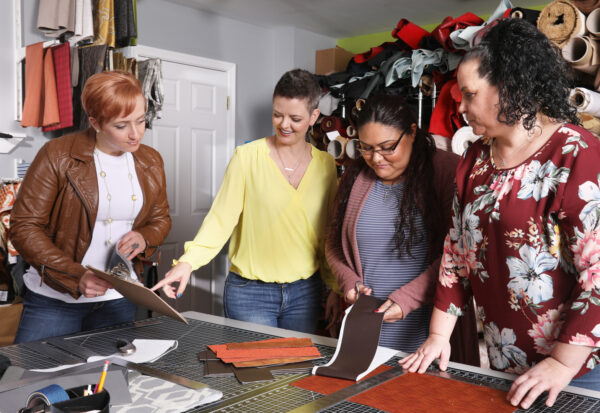 Tech Entrepreneurs Join the Fight
A couple of entrepreneurs together with dozens of volunteers created a new website to address the shortage of personal protective equipment (PPE) such as N95 masks, surgical gloves, and isolation gowns, as well as medical devices such as ventilators. The online platform called Project N95 serves as an intermediary between health care institutions and suppliers around the world.
Since its launch on March 20, the nonprofit has received requests from more than 2,000 institutions, including hospitals and municipalities, requesting hundreds of millions of pieces of personal protective equipment.
"Hundreds of millions, if not billions of PPE needed over the next series of six months and beyond is daunting, and that's just for the frontline workers," Andrew Stroup, one of the founding members of Project N95, told The Epoch Times.
"We've made matches, and we're tracking the millions of articles on their progress into the United States."
In addition, large companies have ramped up the manufacturing of ventilators, which are critical for the treatment of COVID-19 patients.
Ford Motor and General Electric announced on March 30 that they've formed a partnership to produce 50,000 ventilators in 100 days, with a production target of 30,000 ventilators a month after that.
President Trump said at a press briefing on March 31 that at least 10 companies, including General Motors, have joined the effort to produce ventilators.
"Our future is in our own hands, and the choices and sacrifices we make will determine the fate of this virus," Trump said.
"Every citizen, family, and business can make the difference in stopping the virus. This is our shared patriotic duty."
Correction: A previous version of this article incorrectly stated the scope of the nonprofit organization Unshattered. The Epoch Times regrets the error.