Americans should stay at home and continue practicing social distancing measures for at least the next several weeks, one of the nation's top public health officials said on Friday.
The CCP virus and the disease it causes, COVID-19, have prompted officials to order widespread measures, crippling the United States economy and bringing daily life to a near-halt in many areas.
The Epoch Times refers to the novel coronavirus as the CCP virus because the Chinese Communist Party's coverup and mismanagement allowed the virus to spread throughout China and create a global pandemic.
Asked how long Americans will have to stay at home and largely avoid other people, Dr. Anthony Fauci said on Friday: "If you look at the trajectory of the curves of outbreaks and other areas, at least going to be several weeks."
"I cannot see that all of a sudden, next week or two weeks from now, it's going to be over. I don't think there's a chance of that. I think it's going to be several weeks," he added.
Fauci, the director of the National Institute of Allergy and Infectious Diseases, was speaking during an appearance on NBC's "Today" show.
Federal officials have not said how long the outbreak will last, citing the unstable nature of pandemics.
Anonymously-sourced reports this week said the government was planning for the CCP virus outbreak to last as long as 18 months. President Donald Trump told reporters this week that officials weren't seeing those numbers.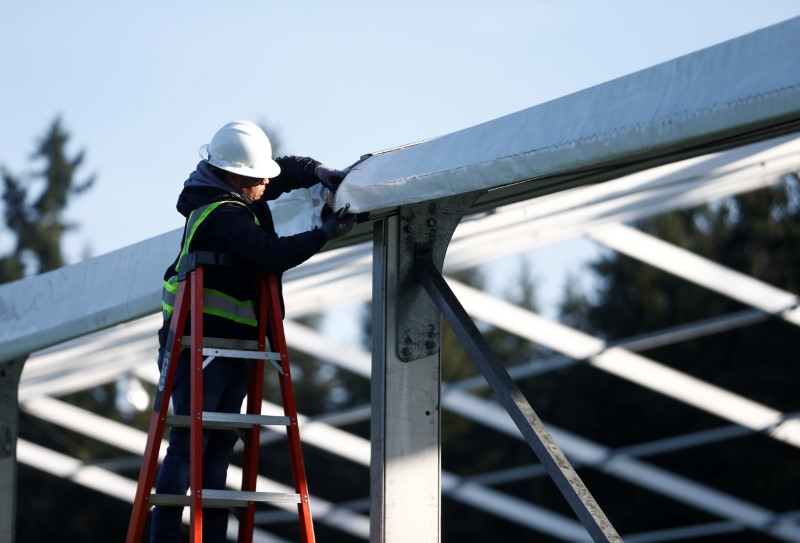 The majority of COVID-19 cases in the United States are in three states, California, Washington, and New York, Dr. Deborah Birx, the White House Coronavirus Task Force response coordinator, said late Thursday. According to Johns Hopkins University, there were 14,250 confirmed cases in the country as of Friday.
A primary concern is urban areas, Birx said in a phone call with governors, adding that social distancing and mitigation "is absolutely crucial" in those areas.
California Gov. Gavin Newsom ordered a state-wide "stay at home" mandate late on Thursday, telling residents of the nation's most populous state to avoid going out except for essential trips for things like food and medicine.
More than 50 percent of the 40 million state residents will be infected with the CCP virus over the next eight weeks, Newsom said, citing estimates by public health officials.
New York officials reported another surge in cases earlier Thursday, primarily in New York City. Mayor Bill de Blasio has pressed for a shelter in place edict, but Gov. Andrew Cuomo has resisted the call so far, telling reporters this week that a lockdown would have to include the whole state.
Washington state officials announced a number of measures earlier this month to try to blunt the spread of the new illness, but have not yet ordered a shelter in place. Officials have asked seniors to shelter in place during the outbreak, citing the higher percentage of severe cases and death among the elderly and those with underlying health conditions.