After the April 20, 1999 Columbine High School tragedy, I was privileged to speak at venues throughout America to address school violence.
Nearly twenty years ago, I told audiences the same message I am sharing now.  Unless we respond with full-force moral courage against our culture of violence, the tragedies will continue.
In one of my graphic slides, it was demonstrated that America is experiencing a crisis of leadership.  This crisis has made a head-on collision with a culture of violence.
The head-on collision is compounded by societal dysfunctions. These include the brokenness of American families, our get-high society, superficiality, and the gang mentality.
During my presentations, I also argued that we can only change the course by transforming our educational communities.  This can take place through a pedagogy which I refer to as the preventive system.  This pedagogy enhances community through moral courage, building trust with students and all community members, and ethical leadership.
The Crisis Continues
Columbine, Virginia Tech, Newtown, Parkland, and now with Santa Fe, the school violence crisis has no end in sight.
Tragically, the ink may not dry on this new article before another school massacre takes place.
America must turn the tide from this scourge of school violence.
We must build on the pillars of courage, commitment, and community to secure our schools.
America must be fully dedicated to this mission and inspire our youth with a bright future, full of hope, security, and character.
In Memoriam: Santa Fe High School Tragedy
Let all of America solemnly pause to honor the victims of the May 18, 2018 Santa Fe tragedy.
Angelique Ramirez, 15, who was remembered on Facebook by her aunt:
"All I know is you will forever be our rainbow baby girl! Every rainbow will represent you, just the same way you lived life and affected everyone who was blessed to be a part of your souls journey.
"You touched each and everyone one of us in so many ways, ways you didn't even know. Rest easy my angel, forever the rainbow in our lives, a reflection of what love truly is!!"
Kimberly Vaughan, another student whose mother posted on Facebook that she was in art class during the shooting.  Her death was confirmed by the Galveston County District Attorney.
Cynthia Tisdale, a substitute teacher remembered by her son Recie as someone who started teaching "because she love to help children."
Sabika Sheikh, a 17-year-old exchange student whose body will return to Pakistan.  Her father, Aziz Sheikh responded to her death stating "There is a general impression that the life is safe and secure in America.  But this is not the case."
Chris Stone, a 17-year-old student remembered by his sister as the protector of his sisters and "always there if someone needed someone to listen or some cheering-up."
Jared Black, a 17-year-old student who was killed just days before his scheduled birthday party.
Shana Fisher, a 16-year-old student whose mother told a reporter that she keeps expecting her daughter to come through the front door.  She added, "But she's never going to walk through the front door again."
Glenda Ann Perkins, a teacher whose daughter Ashely stated, "I would like the world to remember her as a hero, of course, a hero that gave herself to get other people out and safe in time."
Aaron Kyle McLeon, a 15-year-old student remembered by his friend Kali Reeves, "He was just outgoing and super sweet.  He definitely didn't deserve this."
Christian Riley Garcia, a 15-year-old student whose picture is posted on Facebook next to a verse from a psalm.  The verse was going to be on the threshold to his new bedroom and read, "He said, 'Be still and know that I am God; I will be exalted among the nations. I will be exalted in the earth."
Final Reflections
The comments of Paige Curry, a Santa Fe student, during a television interview memorialize a heart-wrenching commentary on our school violence pandemic.
Shortly after being escorted safely out of Santa Fe High School, she told reporters that she struggled to overcome her fear by staying calm.
Responding to the 22nd school shooting in 2018, Paige stated "It's been happening everywhere, I've always kind of felt that eventually it would happen here, too."
America, listen to the heartbreak throughout the nation, the on-going repercussions of our head-on crisis of leadership and culture of violence collision.
America, wake-up, it is time for moral courage, ethical leadership, and the reawakening of the nation.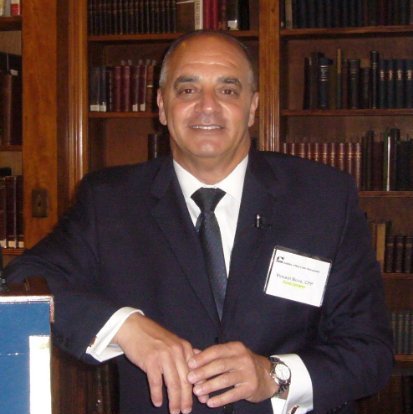 Vincent J. Bove, CPP, is a national speaker and author on issues critical to America. Bove is a recipient of the FBI Director's Community Leadership Award for combating crime and violence and is a former confidant of the New York Yankees. His newest book is "Listen to Their Cries." For more information, see www.vincentbove.com
Views expressed in this article are the opinions of the author and do not necessarily reflect the views of The Epoch Times.