The United States embassy opened in Jerusalem on Monday, May 14, marking a historic moment in America's relationship with Israel.
In December last year, President Donald Trump delivered on a campaign promise saying he would move the embassy from Tel Aviv to Israel's official capital, Jerusalem.
"Today we open the United States embassy in Jerusalem, Israel," U.S. ambassador to Israel David Friedman said at the beginning of the inaugural ceremony, attended by a U.S. delegation from Washington and Israeli leaders.
For decades, world leaders located their embassies in Tel Aviv to assuage Palestinians.
Palestinians seek to claim East Jerusalem as the capital of a state they want to establish. Israel regards all of the city, including the eastern sector it annexed in the 1967 Six-Day War, as its "eternal and indivisible capital."
Trump did not attend the opening ceremony but sent a recorded video message. Treasury Secretary Steven Mnuchin and White House Advisor Ivanka Trump unveiled the seal of the United States.
White House senior adviser Jared Kushner said that it is possible for both sides in the Israeli-Palestinian conflict to gain more than they give in any peace deal. Kushner is the U.S. envoy to the Middle East and Trump's son-in-law.
"We believe, it is possible for both sides to gain more than they give—so that all people can live in peace—safe from danger, free from fear, and able to pursue their dreams," Kushner said.
The White House said in a statement that the Trump administration is committed to a lasting peace agreement between Israelis and Palestinians.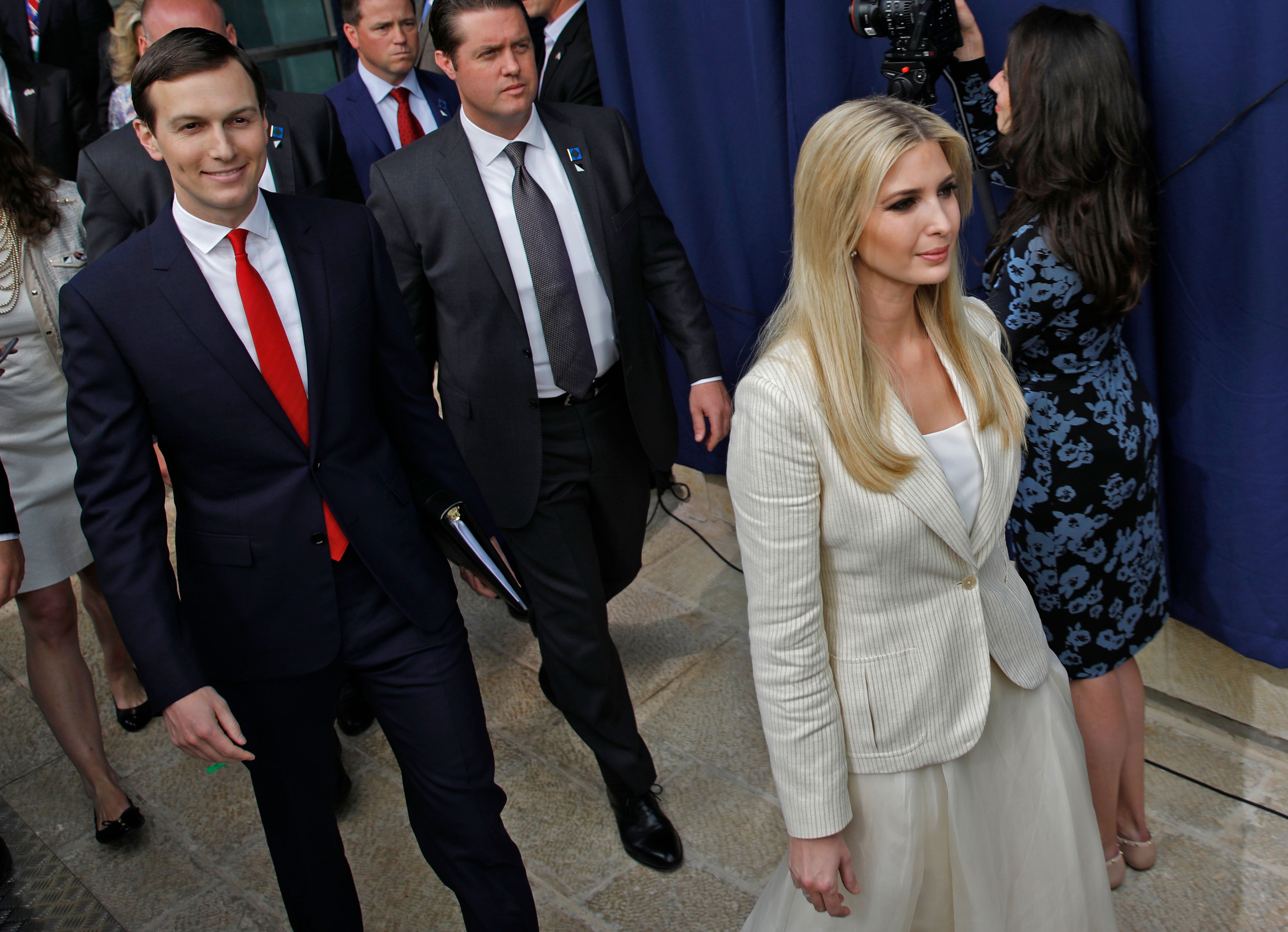 "Jerusalem must remain a city that brings people of all faiths together," Kushner added. "While presidents before him have backed down from their pledge to move the American Embassy once they were in office, this president delivered. Because when President Trump makes a promise, he keeps it."
Kushner also addressed America's exit from the Iran deal. The crowd gave a standing ovation when he broached the subject.
"Iran's aggression threatens the many peace-loving citizens throughout the region and the world. From Israel to Jordan to Egypt to Saudi Arabia and beyond, many leaders are fighting to modernize their countries and create better lives for their people," Kushner said.
"In confronting common threats, and in pursuit of common interests, previously unimaginable opportunities and alliances are starting to emerge," he added.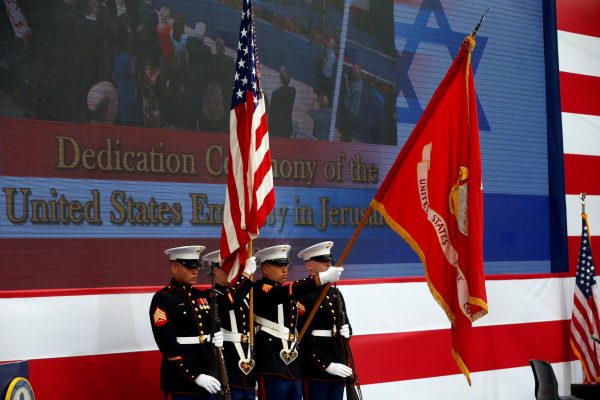 Trump's predecessors promised to move the embassy to Jerusalem on the campaign trail but reneged once in office. May 14 coincides with the 70-year anniversary of President Truman designating Israel an independent nation.
Trump was the first leader to announce an embassy move to Jerusalem. At least 10 countries followed suit after the president's announcement.
Reuters contributed to this report.
Recommended Video:
President Trump Says 'Change Must Come From Within' For Peace In Middle East