As detailed in my Nov. 24, 2017, article for The Epoch Times, titled "Bigotry, Prejudice, Racism: America's Toxic Virus," a virus proliferated by hate is infecting our country.
In the article, I argued that President Abraham Lincoln reflected the dignity of the presidential office. He responded to another virus, that produced the Civil War, through his character, ethics, and leadership. The article stressed that "these virtues are once again critical for America, as a new virus, propagated by bigotry, prejudice, and racism is now infecting the nation."
Lincoln's words and actions must now resonate throughout every generation of those privileged to call America home.  His call to "heal the wounds of the nation and restore it" has lessons to be applied to the hate expressed through groups including white supremacists, neo-Nazis, and the Ku Klux Klan.
FBI, DHS Warned of Threats
Months before the violence was unleashed on Aug. 12 in Charlottesville, Virginia, resulting in the tragic loss of innocent life and senseless injuries, members of the intelligence community gave warning to an emerging threat.
IA Joint Intelligence Bulletin (JIB) dated May 10, 2017, provided "insight into the targeting preferences of white supremacist extremists and the state of white supremacist extremism in the United States."
The JIB report also details that white supremacist extremists were responsible for 49 homicides in 26 attacks from 2000 to 2016, more than any other domestic extremist movement.
Firearms were used in most of these lethal incidents, which were typically mass casualty attacks. 
The report also punctuates that racial minorities were the primary victims of these attacks.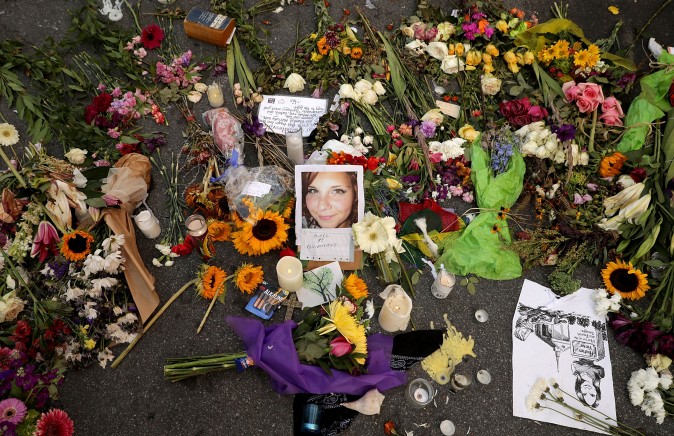 The perspective of the JIB report stated that white supremacist extremism through lethal violence will continue over the next year. 
 In my opinion, lethal violence by white supremacists have been emboldened by Charlottesville, and we must prepare ourselves for additional violent eventualities from white supremacists and others motivated by hate.
The lessons we must learn from Charlottesville, especially since other demonstrations empowered by this event are forthcoming, is that America must provide leadership to work collaboratively against hatred to prevent additional violence and division.
United States Holocaust Memorial Museum
The U.S. Holocaust Memorial Museum (USHMM) in Washington is America's official memorial to the Holocaust.
Related Coverage
Responding to Charlottesville, the USHMM website expressed sorrow at the senseless loss of life and shared insight on the consequences of hate.
In its Aug. 13 press release, the museum "strongly condemns the violence and neo-Nazi, racist, and anti-semetic symbols used by some of the participants, including reported chants of 'The Jews will not replace us.' Neo-Nazism in any form is antithetical to American values and has no place in American society."
The USHMM also stressed that Holocaust history teaches that the targeting of Jews, inflamed by hateful speech, was central to Nazi racist ideology.
The rhetoric witnessed in the media coverage of Charlottesville was contemptuous, repugnant, and disgraceful.  It also reflects the disturbing realities of Nazi history.
This unleashed hatred must serve as a wake-up call to all who are truly dedicated to America's honor.
Lessons Learned: Rhetoric Unleashes Violence
In a video on the USHMM site, Holocaust survivor Hane Hirsch Liebmann describes the harassment and anti-Jewish rhetoric that began prior to the Holocaust as follows:
"One of my memories is the boycott of 1933 where our show windows were plastered with 'Jew, Jew, DON'T GO TO THE JEW!' And so on and so forth … you were insulted in the street many times.  You were called 'dirty Jew.' And things like that. For several years, I did have Gentile girlfriends and, of course, under the pressure of the Nazi time they could no longer associate with me, and I would not associate with them."
Related Coverage
Dangerous speech was overtly displayed in Charlottesville, and we prepare ourselves to prevent its consequences.
Anti-Defamation League Recommends White House Action Plan
The Anti-Defamation League called on the White House to implement a strong plan of action as a response to the white supremacist violence and anti-Semitic and racist incitement witnessed in Charlottesville which includes the following action steps:
Directing the Department of Justice and the FBI to ensure all law enforcement is trained on how to deal with hate and extremists.
Tasking the Department of Education to prioritize anti-bias, anti-hate content in schools across America, and reteach the value of pluralism.
Engaging the Department of Homeland Security to expand the Counter Violent Extremism grant program, which was originally defunded in the budget, and ensure funds are allocated to fight all forms of extremism.
Reflections on the Holocaust
In another of my articles for the March 3, 2017, edition of The Epoch Times, titled "Vanquishing Intolerance, Bigotry, Discrimination After Hatred Is Unleashed," I shared insight from one of my post-graduate degrees, titled "Reflections on the Holocaust."
The work was an expression of my esteem for the Jewish people. It also reflected my commitment to defend humanity against hatred, bigotry, and discrimination because we are all members of the human family. Each and every human being is mystically connected as a member of humanity.
The dark chapter of the Holocaust must have eternal lessons for humanity. All of us must be completely dedicated to forever vanquishing hatred from the face of the earth.
Hatred has resurfaced in America in Charlottesville, as well as with a lack of tolerance in society toward anyone who is different.
America must stand against all who violate the principles of our Constitution, Bill of Rights, and every noble principle of humanity.
The character of the good people of America will rise to the occasion. We will overcome hatred and be reawakened because tolerance, respect, and charity are the heartbeat that unites America.
Final Reflections
After Charlottesville, patriotic Americans were profoundly impressed by the moral courage of United States Military leadership who spoke out against racism, bigotry, and hatred.
Members of the Joint Chiefs of Staff—senior uniformed leaders of our Navy, Marine Corps, Army, Air Force, and National Guard—all denounced far-right extremists.
Their courage reminded me of the Liberation Monument in Liberty State Park, Jersey City. This monument, the symbol of my work, is the focal point at the end of each of my presentations.
Designed by sculptor Nathan Rapoport, this inspirational masterpiece depicts a World War II American soldier carrying a Jewish survivor from a Nazi concentration camp.
The monument expresses the compassion, character, and courage that depicts the heart of America's military, and all truly dedicated to American values.
It is a reminder that courageous Americans in our military have and continue to make sacrifices to honor our values.
Each of us must unite ourselves with them to reawaken the nation through lives of character.  This character is expressed through moral courage that stands firmly against every expression of hatred, bigotry, and discrimination.
Views expressed in this article are the opinions of the author and do not necessarily reflect the views of The Epoch Times.