This was the year that the United States rewrote its relationship with China.
It began with President Donald Trump's decision to tackle the Chinese regime's practice of intellectual property (IP) theft.
Trump used tariffs to punish China for its longtime trade offenses and shine a spotlight on Beijing's "Made in China 2025" economic blueprint—the ambitious game plan for China to dominate several cutting-edge technology industries and become an advanced manufacturing powerhouse by the year 2025.
But working to force China to change its trade practices was just the beginning.
As Vice President Mike Pence outlined in a definitive speech at the Hudson Institute in October, Beijing deploys a "whole-of-government approach, using political, economic, and military tools, as well as propaganda, to advance its influence and benefit its interests in the United States."
The message was clear: The United States would no longer simply stand by as China undermined U.S. interests, on U.S. soil and abroad. Pence hinted at the all-encompassing scope of a more hardline U.S.–China policy in the years ahead. Past administrations have ignored China's misbehavior, "but those days are over," Pence said.
In 2018, the Trump administration and U.S. Congress—in a show of bipartisanship—tackled China's aggressive IP theft; espionage and influence campaigns; manufacture of the highly toxic opioid fentanyl, responsible for tens of thousands of deaths in the United States annually; and expansion of geopolitical interests around the world. It was an unprecedented attempt to force China to play fair.
So far, the Chinese regime has done little to convince the world that it intends to play by the rules—despite platitudes promising to open its markets and liberalize its economy.
For now, the ongoing trade row has taken a toll on an already slowing Chinese economy, putting pressure on Chinese leader Xi Jinping and his leadership to make the right compromises.
A 90-day truce has commenced, with China making some concessions, such as cutting tariffs on U.S. car imports. It remains to be seen whether the Chinese regime will make fundamental changes to its economic policies that support and prop up domestic sectors to the detriment of the United States and other Western competitors.
Intellectual Property
This year, the Trump administration decided the United States must launch a tactical offensive to counter China's state-sponsored IP theft.
The Department of Justice (DOJ) has ensnared alleged wrongdoers in case after case of economic espionage. Most recently, on Dec. 20, two Chinese nationals—allegedly hackers working for China's chief intelligence agency, the Ministry of State Security (MSS)—were charged with stealing IP and business data from companies around the world. The targets belonged to a large range of industries, all in fields that Beijing wants to develop aggressively.
In November, the DOJ announced a bombshell case as part of a new initiative to go after Chinese espionage. Prosecutors alleged that Chinese semiconductor firm Fujian Jinhua had stolen technology from U.S. chipmaker Micron on how to manufacture advanced chips.
At the same time, the Department of Commerce banned U.S. suppliers from exporting tech components to Fujian Jinhua, effectively crippling its operations—as Chinese technology firms rely heavily on foreign imports due to China's domestic sectors lagging in chip innovation.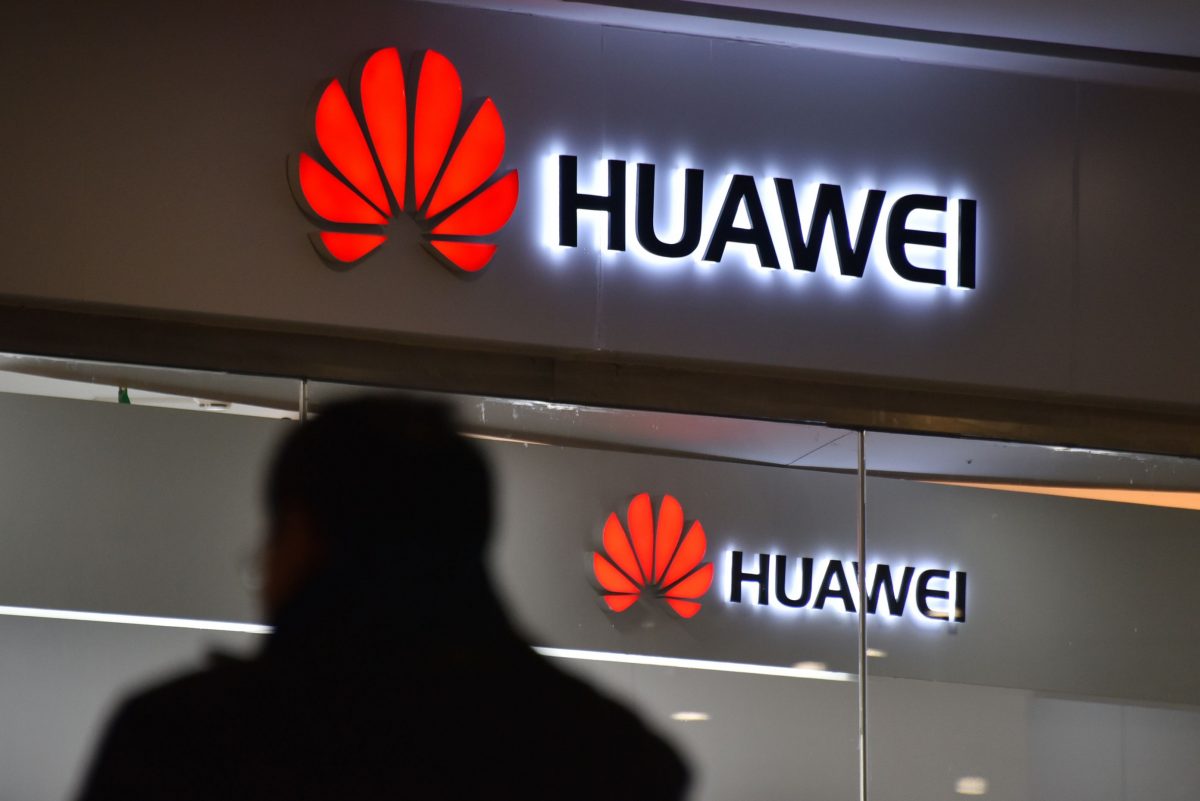 In another rare show of force, an alleged MSS spy was extradited from Belgium, where he had been arrested, to the United States in October to face charges for running a scheme to steal trade secrets from U.S. and European aerospace companies. This is the first time an MSS official has been extradited to face trial in the United States.
The Trump administration has made it clear that intellectual property is key to U.S. economic prowess—and China must be confronted squarely as the latter seeks to steal valuable information through any means necessary.
And as clearly outlined in the "Made in China 2025" plan, China is desperate to catch up in lagging technologies and end its reliance on foreign imports, such as in semiconductor manufacturing.
Amid a string of reports that China ramped up cyber attacks in recent months, the Pentagon also switched gears to tackle the China threat head-on. It unveiled a new cyberspace strategy that would more proactively stop or disrupt malicious cyber activity that harms both U.S. military and economic interests.
IP theft also occurs by way of acquiring U.S. technology companies. To stymie this outflow, Congress passed a bill that would give the Committee on Foreign Investment in the United States—which reviews business deals to assess national security risks—more power, including the ability to scrutinize venture-capital investments from foreign entities.
Trump also notably blocked a deal by Singapore-based Broadcom to acquire U.S. chipmaking innovator Qualcomm, citing concerns that the company could end up under Chinese control.
Academia
The administration has also recognized that espionage happens at universities and laboratories, where Chinese scientists are aggressively recruited by the Communist Party and firms to transfer cutting-edge innovations for commercialization in China.
The White House has taken steps to limit the length of stay for visas granted to Chinese nationals studying in specific fields that the Chinese regime has targeted for development, such as robotics, aviation, and high-tech manufacturing.
Then the National Institutes of Health took action, first by telling research organizations across America to seek out the FBI for advice on how to detect espionage, then by warning about China's "Thousand Talents" recruitment program designed to bring top Chinese scientists and engineers working abroad back to China.
Concerned about foreign governments getting their hands on important research funded by the NIH or other federal agencies, the NIH recommended changes to the peer-review process and financial disclosure forms for research projects.
The Trump administration has also called out the often-overlooked issue of Chinese influence on U.S. campuses via Beijing-funded Confucius Institutes and Chinese student associations, which observers say stifle academic freedom and spread Beijing's propaganda. Several lawmakers have introduced bills to restrict Confucius Institute funding.
As part of the DOJ's campaign, the administration is also scrutinizing Chinese-language media companies that spread Beijing's propaganda on U.S. soil. The DOJ wants to make sure these media outlets register as foreign agents and openly disclose their ties.
Countering OBOR
China's signature project for expanding geopolitical influence is the One Belt, One Road (OBOR) initiative. Through financing infrastructure projects and striking trade deals, the regime has pressured countries—most aggressively those in Southeast Asia and Africa—to comply with its agenda. Many countries have become debt-laden as a result of OBOR projects, and some have been forced to give up control of strategic ports and other assets when they are unable to pay up.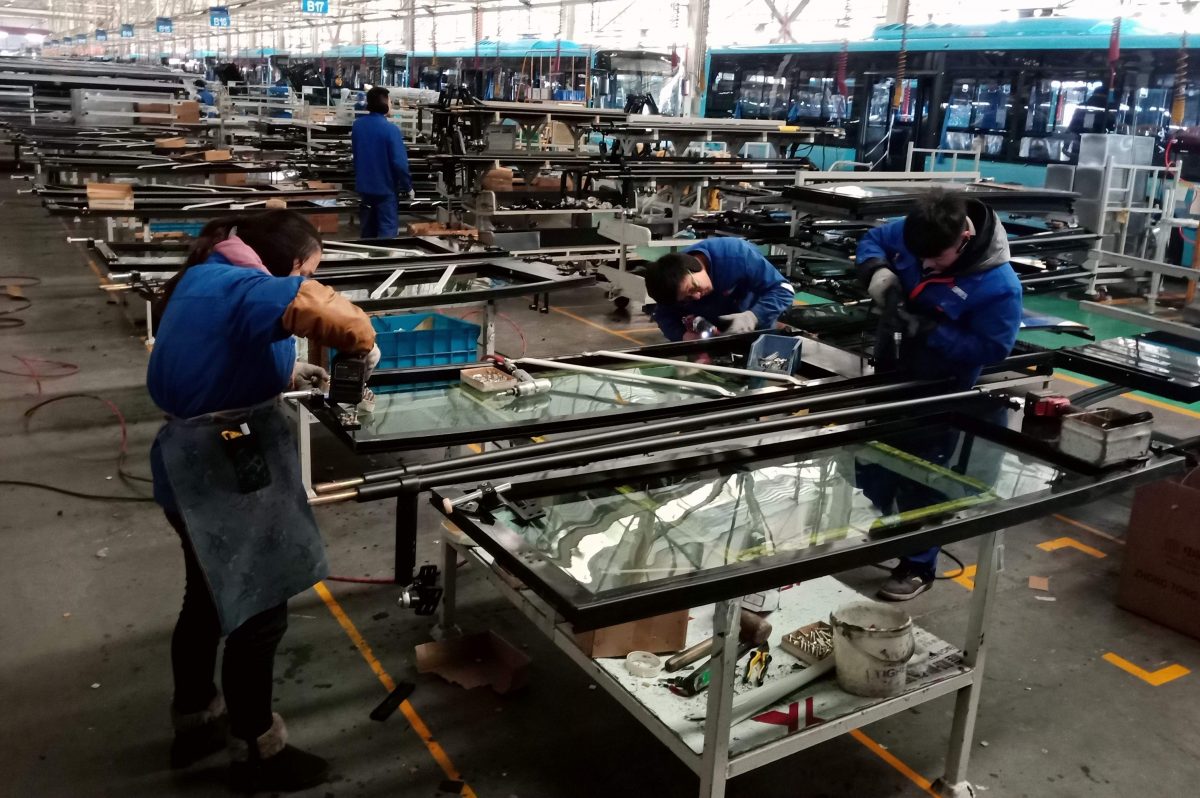 U.S. officials have realized they must provide an alternative. Secretary of State Mike Pompeo unveiled an Indo-Pacific strategy devoting $113 million to tech, energy, and infrastructure projects in Southeast Asia. The effort includes working with allies such as India and Japan to forge more healthy partnerships in the region.
This month, national security adviser John Bolton explained that the new Africa strategy aims to boost the continent's growing middle class, assist in anti-terror efforts, and encourage U.S. companies to invest in African nations.
Fentanyl
China is the biggest source of fentanyl, a synthetic opioid that's causing tens of thousands of deaths in the United States annually. The drug is at the heart of the current opioid addiction crisis in America.
Since meeting with Chinese leader Xi Jinping last November in Beijing, Trump has put the issue at the top of his agenda. For a long time, Chinese authorities did little to curb the manufacture of the drug within its borders. Trump persuaded Xi to control exports and share intelligence on drug trafficking.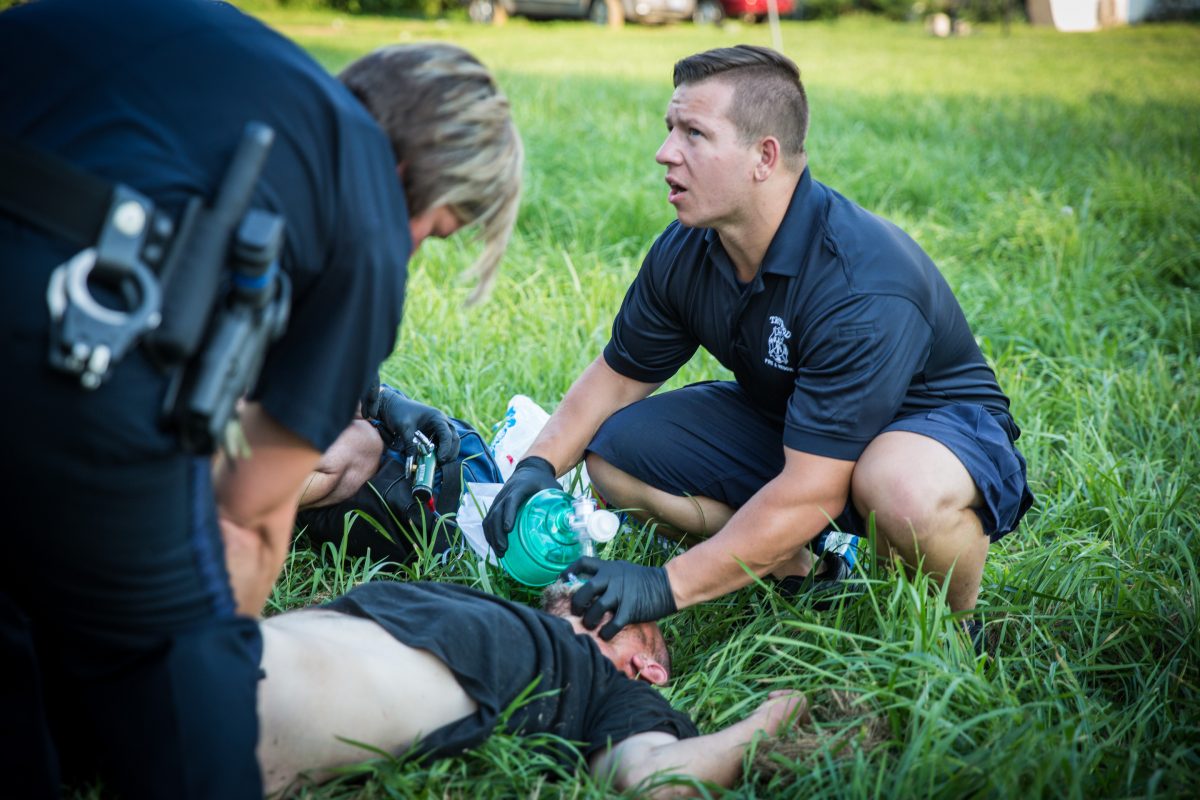 During the most recent trade negotiations held on the sidelines of the G-20 summit, Xi agreed to classify the drug as a controlled substance, subject to maximum penalties under China's criminal code. Whether any meaningful crackdown will be enforced remains to be seen.
The Future
From lawmakers to China scholars, top U.S. decision-makers are supporting a tougher stance on China, after decades of hoping that economic liberalization would bring greater political freedoms to China.
Instead, "in recent years, China has taken a sharp U-turn toward control and oppression of its own people," Pence said in his speech.
It's become clear that a new approach is needed to push China to change.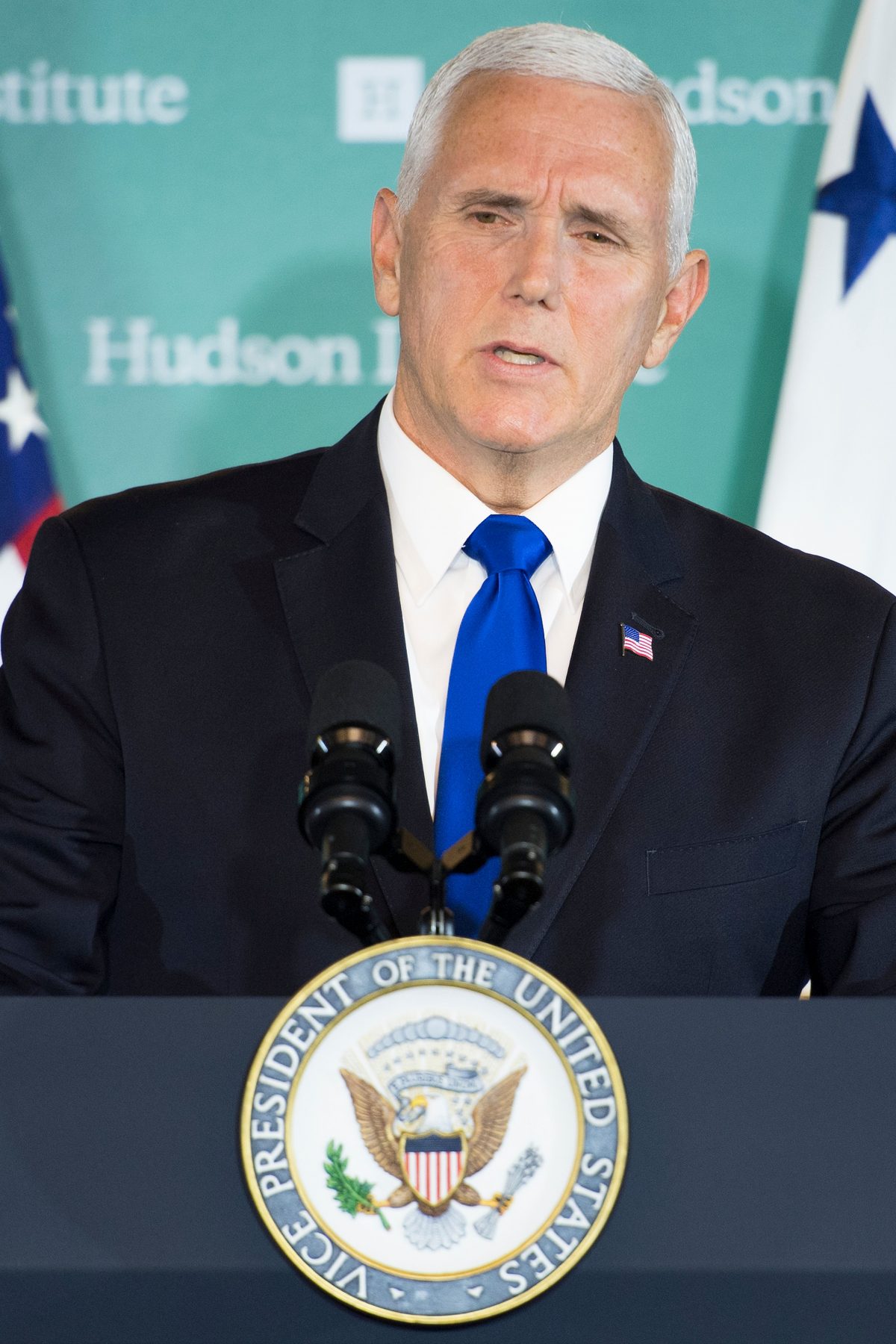 Amid a year of tough legal action, the DOJ pulled off perhaps the boldest move yet: requesting the arrest and extradition of Meng Wanzhou, the chief financial officer of Chinese telecom giant Huawei.
As she was about to board a flight in Vancouver, Canada, Meng was arrested on U.S. allegations that she committed bank fraud in order to skirt sanctions on Iran. Since Huawei is a key company financially supported by the Chinese regime to fulfill its tech ambitions—including to carry out China's planned global 5G rollout—her arrest prompted swift, angry reactions from Beijing.
Already, three Canadians have been detained in China following her arrest, with state-run media calling on Chinese citizens to boycott Canadian brands. As the daughter of Huawei's founder, Meng is one of the highest-level company executives to be ensnared by U.S. authorities in recent years.
Similarly to how the United States slapped an export ban on Chinese telecoms firm (and Huawei competitor) ZTE after it failed to comply with court agreements related to its violation of Iran sanctions, Meng's prosecution could be a taste of what's to come if China continues to flagrantly ignore established international norms.
This article is part of our special Year in Review series. Click here for all content.