People going to AMC movie theaters will be required to wear masks, a reversal of what the company previously said.
AMC initially said people would only be forced to wear masks in theaters situated in locales with ordinances requiring masks inside businesses.
"This announcement prompted an intense and immediate outcry from our customers, and it is clear from this response that we did not go far enough on the usage of masks," AMC President Adam Aron said in a statement.
"As we reopen theatres, we now will require that all AMC guests nationwide wear masks as they enter and enjoy movies at our theatres."
AMC is starting to re-open theaters on July 15. All 600-plus U.S. locations are expected to open in time for the release of Mulan on July 24.
Aron said before the reversal that the initial decision not to require masks stems from trying to avoid a matter that's become politicized.
"We did not want to be drawn into a political controversy," Aron told Variety.
"We thought it might be counterproductive if we forced mask wearing on those people who believe strongly that it is not necessary. We think that the vast majority of AMC guests will be wearing masks. When I go to an AMC feature, I will certainly be wearing a mask and leading by example."
Regal, the second-largest movie theater chain in the nation, also reversed course, saying it will now require all customers to wear masks.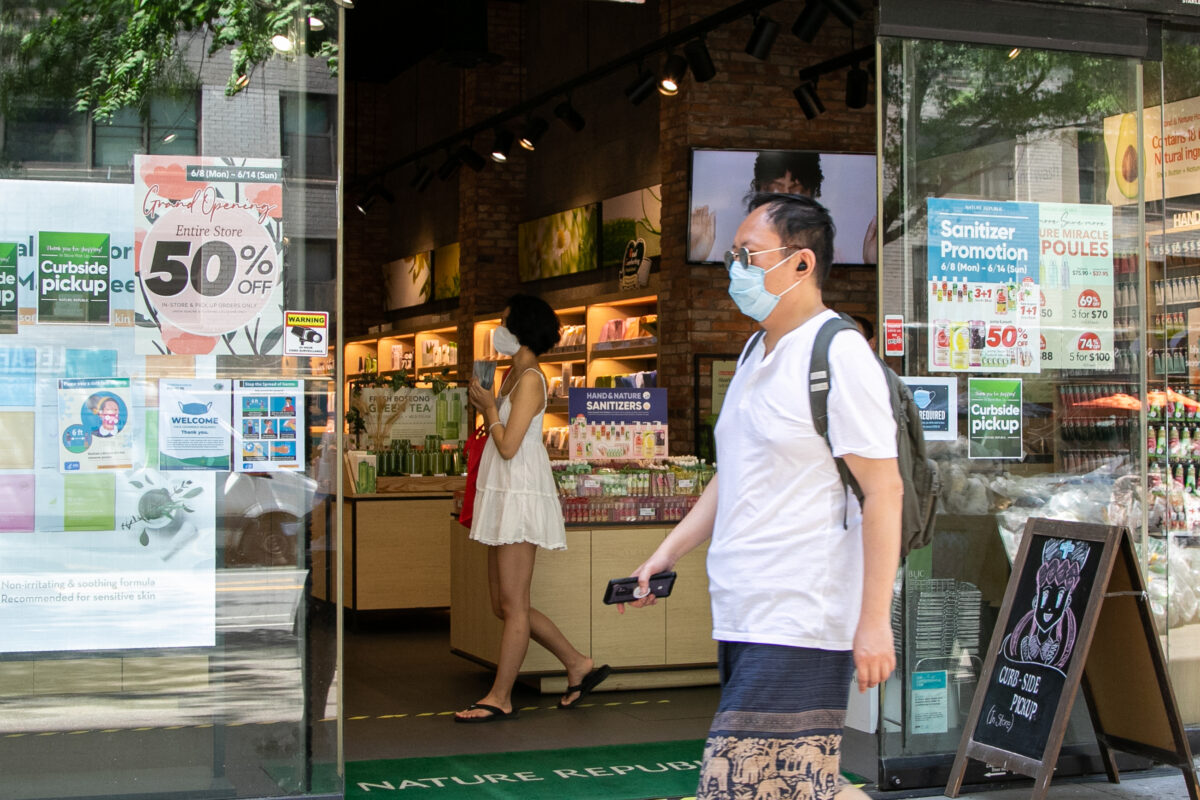 Cinemark, the third-largest chain, is not reversing course.
The company said in a previous statement, referring to federal recommendations, that customers are strongly encouraged to wear masks. Where applicable, the company said it will adhere to local policies that require residents to wear masks in public.
Cinemark is beginning to reopen in early July.
All three companies are implementing heightened cleaning procedures to try to prevent infections of the CCP (Chinese Communist Party) virus.
AMC is cleaning every auditorium between each showtime with enhanced disinfection including doors, handrails, and tray tables.
Fixtures and seating areas will be disinfected nightly using electrostatic sprayers.
Regal is closing every other register at the concession stand and reducing the size of its menu while requiring employees to undergo daily health screenings and wash hands at a minimum of every 30 to 60 minutes, depending on their job.
Cinemark's changes include reducing operating hours, installing hand sanitizer stations, and employing new tactics to increase the fresh air intake to enhance the overall air quality of its theaters.