Shares of meme traders' stock favorites, including AMC Entertainment Holdings and Bed Bath & Beyond had enjoyed significant gains until last week. Bed Bath & Beyond had soared by more than 280 percent since July before the intense selloff of nearly 50 percent. AMC shares had climbed by about 78 percent since the end of July before cratering by more than 56 percent.
Why are these equities reversing their good fortune as of late?
Cineworld Rival Tanks AMC?
AMC rival Cineworld Group PLC confirmed that it's considering filing for Chapter 11 bankruptcy protection in the United States.
One of the world's largest movie theater chains noted that bankruptcy is one option to ensure that the company survives and successfully rebounds from the negative effects that COVID-19 public health restrictions had on its business model. A Chapter 11 submission would give the company some time to restructure its debt and file a proposal to the bankruptcy court.
Cineworld, which owns Regal Cinemas in the United States, confirmed that it's in discussions with major stakeholders and lenders.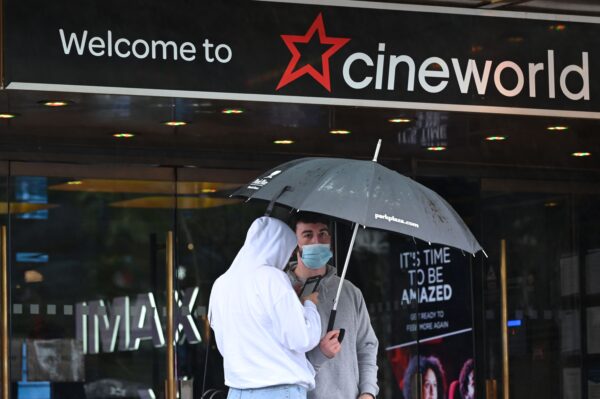 "Cineworld and Regal theaters globally are open for business as usual, and continue to welcome guests and members," the company said in a statement to the London Stock Exchange (LSE) on Aug. 22. "The strategic options through which Cineworld may achieve its restructuring objectives include a possible voluntary Chapter 11 filing in the United States and associated ancillary proceedings in other jurisdictions as part of an orderly implementation process."
The theater giant noted that operations would remain open for business as it assesses its financial situation.
"Cineworld would expect to maintain its operations in the ordinary course until and following any filing and ultimately to continue its business over the longer term with no significant impact upon its employees," the statement reads.
The pent-up demand to watch films on the big screen and blockbuster successes, such as "Top Gun: Maverick" and "Jurassic World: Dominion," has helped its finances, the company stated. However, in March, Cineworld reported a $565.8 million loss after taxes and a debt of $4.8 billion. It also took a financial hit when it canceled its 2020 takeover of Cineplex, the Canadian movie theater titan.
Cineworld shares tumbled by 6.67 percent on the LSE on Aug. 22.
Cineworld's decline could be a warning for the entire industry. Although consumers might be ditching their sofas and televisions for cinema-style seating and big screens, the U.S. box office has collected about $4.25 billion in ticket sales year to date. This is 30 percent lower than the 2019 pre-pandemic level. But industry observers say that moviegoers are spending more on premium tickets and concessions.
Earlier this month, AMC recorded a larger-than-expected second-quarter loss of 24 cents per share, with revenues of a little more than $1.1 billion. It also posted its 12th consecutive unprofitable quarter.
Nevertheless, CEO Adam Aron said last month that the business believes that "consumers want to experience their movies through the unrivaled experience of a movie theater, with its big screens, big sound, and comfortable big seats."
Investors Go APE
AMC's APEs (AMC preferred equity units) began trading on the New York Stock Exchange (NYSE), opening at $6.95. It rose by 1.57 percent on Aug. 24 to $7.13. One APE unit will be given for each common share, so approximately 517 million shares of the new stock will be formed.
APE is a reference to the social media investors who commonly referred to themselves as "apes" or "ape nation" during last year's rally.
"IMPORTANT! Remember that with the APE already having had its first NYSE trade today, the value now of your AMC holdings consists of the prices of your AMC shares and your new APE units COMBINED. Add together an AMC share plus a new APE unit, compared to just an AMC share before," the CEO wrote on Twitter.
The investment will also target its massive debt burden. It presently possesses roughly $5.5 billion in outstanding debt and a net operating cash flow of negative $615 million at the end of 2021. However, AMC hopes that it will raise enough cash to reduce its debt holdings and potentially allow the company to purchase other movie theater chains and companies.
Earlier this year, AMC completed a $27.9 million investment in Hycroft Mining Holding Corp., a gold and silver mining firm.
The company also stated that these new shares should eliminate concerns that the movie theater chain could collapse because of the weight of debt accumulated during the COVID-19 pandemic.
The current consensus analyst price target for AMC stock is $3.38 per share, according to MarketBeat.
Blood Bath & Beyond?
Last week, billionaire investor Ryan Cohen confirmed that he sold his entire stake in the beleaguered retailer, which gave him a $68.1 million profit. Many meme traders who bought into the company because of him also bailed out upon news of his sale.
This triggered a significant 40 percent decline in the stock price over the past week.
The situation deteriorated even further upon speculation that the company could be on the verge of bankruptcy after it was reported that it hired Kirkland & Ellis, a law firm known for its bankruptcy restructurings.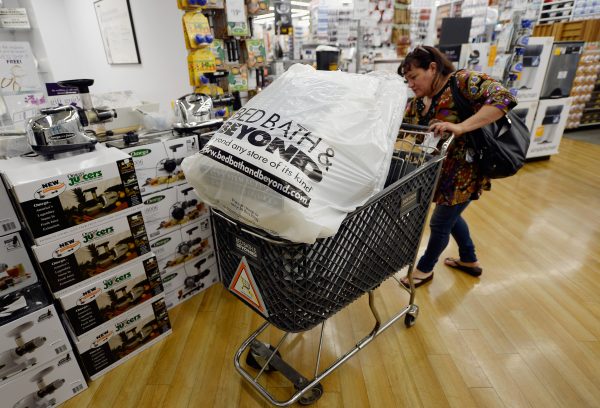 "If the company does not secure adequate financing to appease its vendor base, it might have not appropriate inventory for the key holiday period, leading to a fast downward spiral and creating bankruptcy risk," Wedbush analyst Seth Basham wrote in a note.
Bed Bath & Beyond will now need to raise enough capital to sustain operations. Some suppliers have chosen to stop or restrict shipments over missed payments.
The retailer might be able to temporarily stop the bleeding as interim CEO Sue Gove told analysts in a June conference call that the business is considering selling Buy Buy Baby, which it acquired for $67 million in 2007.
But any sale would only serve as a lifeline in the short term, market experts say. Supply chain disruptions and bloated inventory levels are some of the near-term problems gripping the retailer.
"Deteriorating liquidity position could exacerbate a slew of challenges (inventory write-downs, store closures, and inflation) faced by the business and put a lid on near-term profit," Jaime M. Katz, a senior equity analyst at Morningstar, wrote in an Aug. 24 note.
The current consensus analyst price target is $6.50 per share.