The government will ban under 18s from buying acid, Home Secretary Amber Rudd announced on Tuesday, Oct. 3.
It follows a spate of acid attacks in London in recent months.
Attacks that involved corrosive substances in the capital jumped from 261 in 2015 to 454 in 2016—a 74 percent rise.
In the six months to April this year, there have been more than 400 corrosive substance attacks in England and Wales according to figures from the police.
Rudd described acid attacks as "absolutely revolting" at the Conservative Party Conference, reports said.
"You have all seen the pictures of victims that never fully recover. Endless surgeries. Lives ruined," she said to delegates at the conference in Manchester.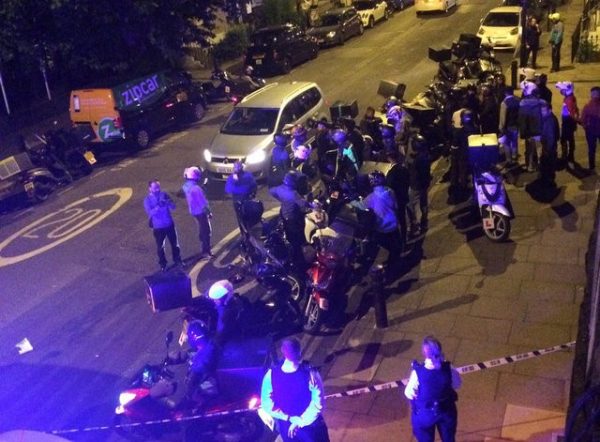 New restrictions will also be introduced to "drastically limit" the public sale of sulphuric acid that is known to be used in so-called mother of Satan homemade explosives, she said.
A similar homemade explosive was used in last month's Parsons Green attack.  The explosive went off during the morning rush hour in west London, leaving 30 people injured.
At the moment, businesses that sell sulphuric acid have to tell the police of any theft or loss, but the new law would mean anyone wanting to buy it above a certain concentration would have to have a Home Office license.
New legislations that will target people carrying acid is to be modeled on current laws around knife carrying, per BBC. A maximum of four years behind bars, a fine, or both can be given for knife carrying.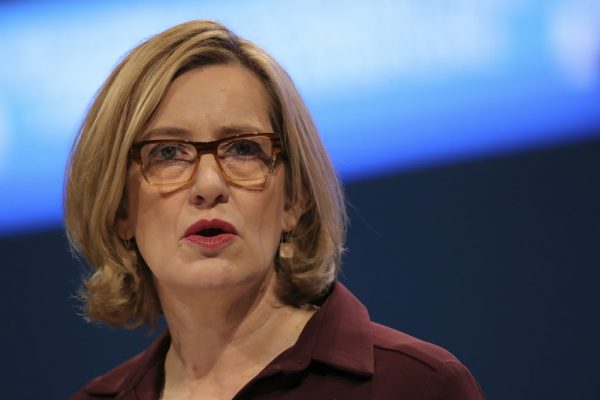 Rudd also announced plans to make it harder for under-18s to buy knives online.
She will make the possession of flick knives and zombie knives at home illegal, according to Sky News, and will invest in technology to remove indecent images of children online.
The home secretary made another policy announcement about tackling terrorists online.
Those who repeatedly view terrorist material content online could face up to 15 years in prison. Current legislation applies only to online material, which has been downloaded and stored separately and does not apply to materials streamed online.
Reuters contributed to this report