Amazon announced Friday that it is shutting down its Prime Pantry food delivery service amid the pandemic as people hunker down and stock up on groceries and supplies.
The Seattle-based firm said it will use the time to restock for an unspecified period of time.
"Pantry is temporarily closed. We're busy restocking," states a notice on its website. "Due to high order volumes, Pantry is not accepting new orders at this time. This means that items listed as 'Ships & Sold from Pantry' cannot be added to your cart. We apologize for this inconvenience, and are working with our partners to get these items back in stock as quickly as possible."
Customers can shop for household items through Whole Foods and other parts of Amazon's website such as Fresh, Grocery, or Household products.
But, it warned, "At this time, due to high demand, our other stores may have limited availability and delivery."
Prime Pantry offers non-perishable groceries like cereal and pasta sauce as well as household products to Prime members.
Amazon's same-day and next-day grocery services have also suffered delays amid a surge in demand over the CCP virus epidemic.
The Epoch Times refers to the novel coronavirus, which causes the disease COVID-19, as the CCP virus because the Chinese Communist Party's coverup and mismanagement allowed the virus to spread throughout China and create a global pandemic.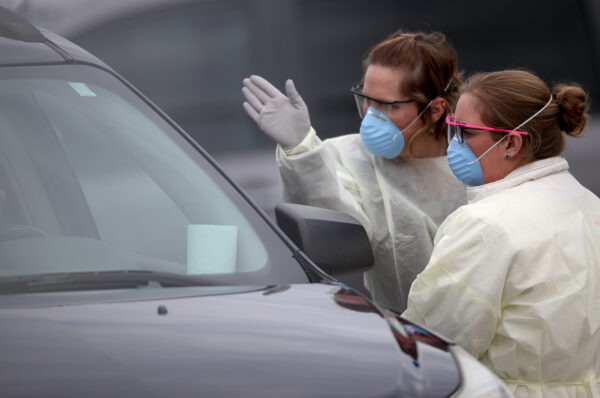 The outbreak has triggered throngs of shoppers to order online, creating shortages of products including cleaning supplies, hand sanitizer, and toilet paper. And on Monday, Amazon said it would hire about 100,000 people across the United States to deal with the demand surge.
The chain said it will also reduce the bandwidth on Prime Video streaming services to lessen the strain on Internet broadband. YouTube and Netflix have made similar announcements in recent days.
"We support the need for careful management of telecom services to ensure they can handle the increased internet demand with so many people now at home full-time due to Covid-19," a spokesperson with Amazon told The Guardian. "Prime Video is working with local authorities and internet service providers where needed to help mitigate any network congestion."
Also this week, Amazon said that one of its hourly employees contracted the CCP virus in New York, while Amazon's top operations executive said it was "all recommended precautions in our buildings and stores to keep people healthy," according to the Seattle Times.