REDONDO BEACH, Calif.—Dozens of Amazon and rideshare drivers gathered in front of an Amazon warehouse and Uber Greenlight hub in Redondo Beach early in the morning of March 16 to call for higher compensation as gas prices soar.
At the rally, the drivers formed a caravan on Redondo Beach Avenue with signs stuck to their car that read, "Running on empty, we can't afford gas, tech giants pay up." Nearby drivers honked their horns to show support.
The rally was organized by SEIU 721, a labor union representing Southern California public service workers, and was joined by drivers with Mobile Workers Alliance, a group of more than 15,000 drivers.
"As independent contractors, rideshare and Amazon Flex drivers largely cover the cost of fuel on their own with little support from the tech companies they work for," according to a statement released by SEIU 721.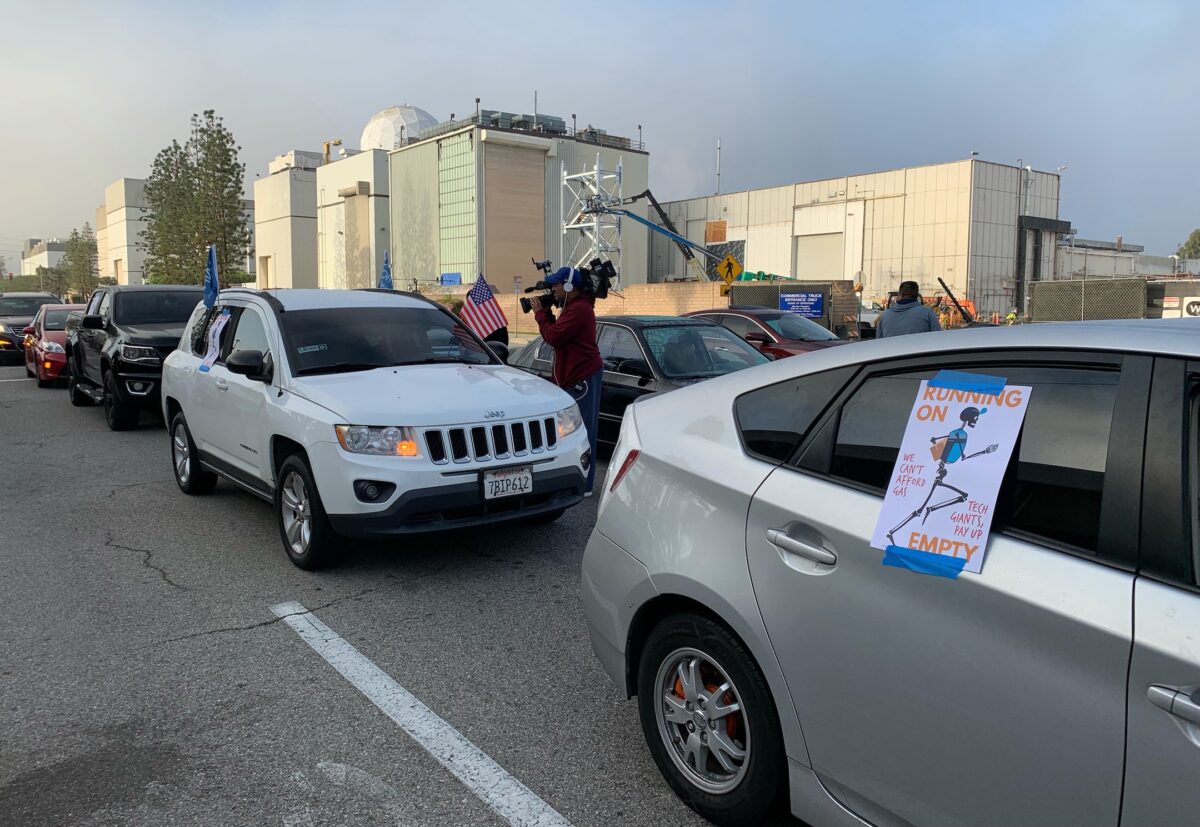 Martin Manteca, organizing director for SEIU 721, said the purpose of the rally was to make the drivers' voices heard and negotiate a solution with the companies to help the drivers in need.
"[Drivers] need to earn a living, so they will be able to pay their bills. Right now, this is unsustainable. They will go broke, they will go bankrupt, they will be homeless. So, we are asking the company to sit down with the drivers so they could be just compensated," said Manteca.
Khaterine Cote, a 30-year-old single parent who works for both Amazon and Uber, said she chose to work as a driver because she needs a flexible schedule, but she is paying too much to fill up her gas tank.
"I don't have savings. I pay for the gas. … If I make $140 for a day, I spend about $16 for the gas. That's a lot," said Cote.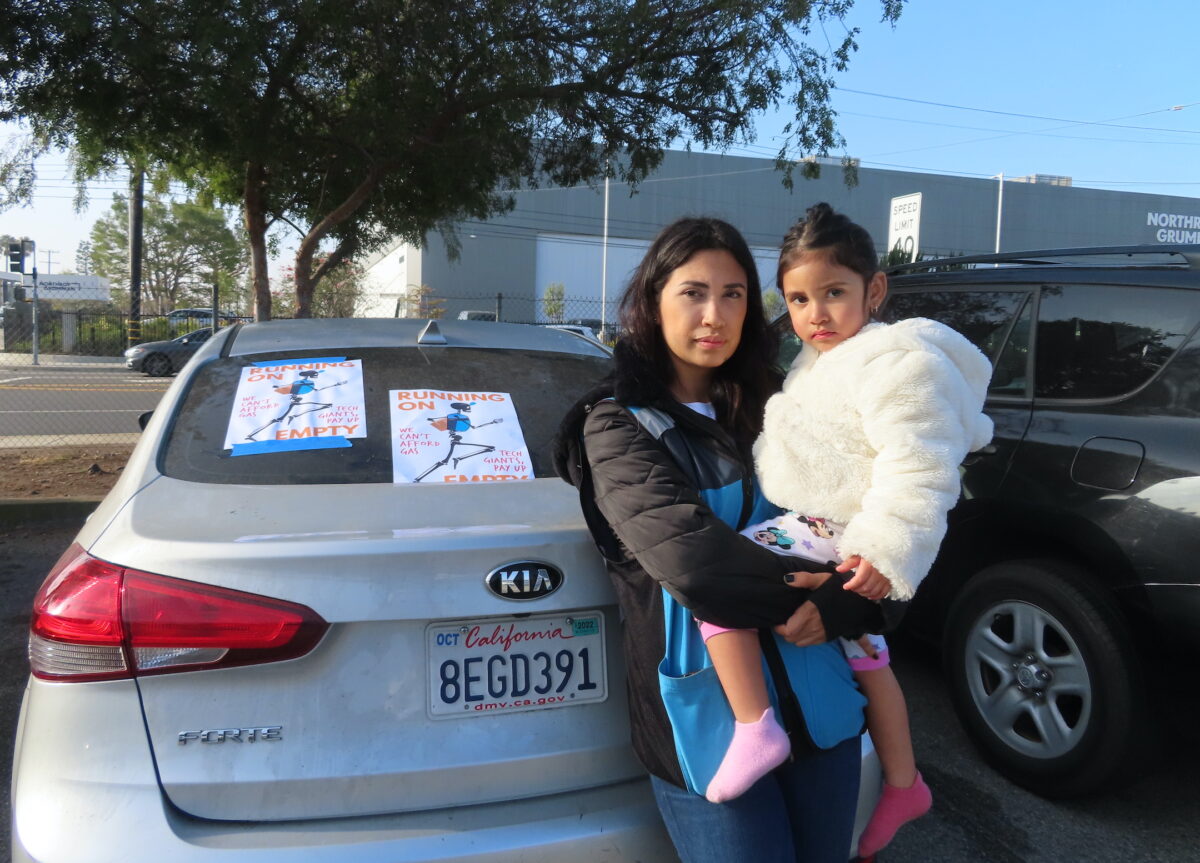 The drivers also said it was unfair when Amazon recently raised its Prime membership price but not the drivers' rate.
"They're raising the price for Prime members. And these are Prime [customers] that ordered groceries, and we pick up for our Prime members … and we don't get any raises at all," said Juan Cortez, a driver who has been working for Amazon Flex for over two years.
Julian Perez, a 62-year-old driver working for Uber Ride and Uber Eats, said he has been working as a Uber driver for five years, but his pay has been stagnating.
"[We] still make the money that we were making five years ago, even though the cost of living has increased. And everything else has increased like gas," Perez said.
In response to record-high gas prices, and to ease the burden for drivers, Uber is implementing surcharges of up to $0.55 per trip on Uber rides and up to $0.45 per order on Uber Eats from today through the next two months, according to Uber.
Liza Winship, head of driver operations at Uber, said the surcharge will vary by location, with 100 percent going directly to drivers.
"Our hope is that this temporary measure will help ease the burden, but we'll continue to listen to feedback and may make changes in the future," said Winship in a statement.
Meanwhile, Winship indicated that the company is working on transitioning to electric vehicles for drivers.
Amazon didn't respond to a request for comment by press time.