Stunning yet disturbing footage shows the ground "breathing" after the 7.1-magnitude earthquake that struck Mexico City earlier this week.
The footage was captured sometime after the quake hit.
The "breathing" is likely liquefaction, which is "loose sand and silt that is saturated with water can behave like a liquid when shaken by an earthquake," according to the U.S. Geological Survey.
"Liquefaction is a phenomenon in which the strength and stiffness of a soil is reduced by earthquake shaking or other rapid loading," noted the University of Washington's website.
The phenomenon has caused a "tremendous" amount of damage across the world, it said.
During the March 2011 earthquake in Japan, which killed thousands of people, there were numerous reports—and videos—of liquefaction.
Liquefaction was also reported during the large Christchurch earthquake in New Zealand in 2011.
Another video shows the process more clearly:
Mexico Tries to Recover
Desperate residents left homeless by Mexico's deadliest earthquake in a generation gathered in a tent village in the south of the capital on Friday, Sept. 22, as the death toll climbed to 286 and signs of exhaustion gripped rescuers three days after the tremor, Reuters reported.
Across the city of 20 million people, the extent of the damage from the quake was becoming apparent, with many people whose dwellings had become uninhabitable seeking somewhere to call home, raising the risk of a housing shortage in coming weeks.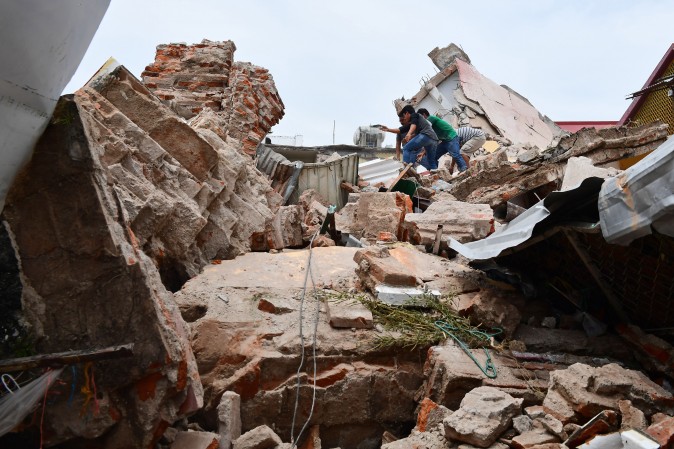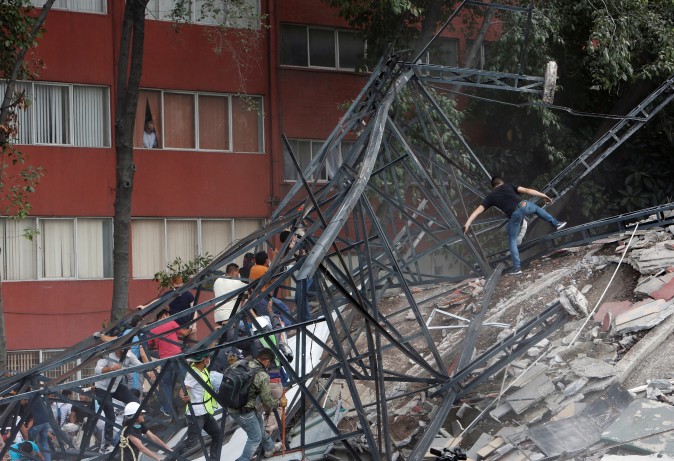 Despite dimming hopes of finding more survivors, President Enrique Peña Nieto insisted rescue operations would continue.
Reuters contributed to this report.