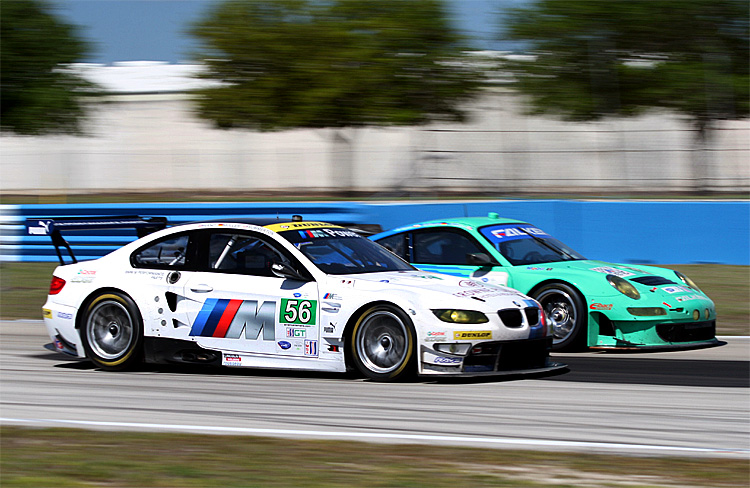 This weekend hold a rich bounty for road racing fans: the American Le Mans Series, Formula One, IndyCar, and the Blancpain Endurance Series are all in action.
ALMS and IndyCar are at Long Beach; ALMS for the Tequila Patrón American Le Mans Series at Long Beach Saturday, IndyCar for the Toyota Grand Prix of Long Beach Sunday.
The 2012 Formula 1 UBS Chinese Grand Prix starts very early Sunday morning, which means the race will be over in time for GT racing fans to switch over to the Blancpain Endurance Series race at Monza, which starts at 8 a.m. (All times EDT.)
The ALMS race will be televised and streamed live: 7:30 p.m. April 14 on ESPN2 and ESPN3. IndyCar will be broadcast at 3:30 p.m. April 15 on the NBC Sports Network. The F1 Chinese Grand Prix will air at 2 a.m. April 15 on SPEED-TV. The Blancpain race might be hard to find; it will surely be streamed online, probably through Speed2, GTworld.com, or on the Blancpain website. Visit a few fan sites and you will find a link if there is one.