President Joe Biden is set to be pushed by allies to extend the evacuation operation from Kabul beyond his self-imposed Aug. 31 deadline, amid warnings from the Taliban that doing so would result in "consequences."
At an emergency virtual G-7 meeting of leaders on Afghanistan on Aug. 24, the United Kingdom is expected to call on Biden to keep U.S. troops in the country after the end of August to allow evacuation flights out of Kabul's Hamid Karzai International Airport to continue.
The virtual talks come as vulnerable Afghans, who fear a vengeful crackdown by the Taliban terrorist group, and foreigners continue to mass at Kabul's international airport, hoping to escape the country.
French Foreign Minister Jean-Yves Le Drian said on Aug. 23 that France is "concerned about the deadline set by the United States" as "additional time is needed to complete ongoing operations."
German Foreign Minister Heiko Maas has said that the virtual meeting must come to an agreement on whether to extend the deadline, and how to improve access to Kabul's airport.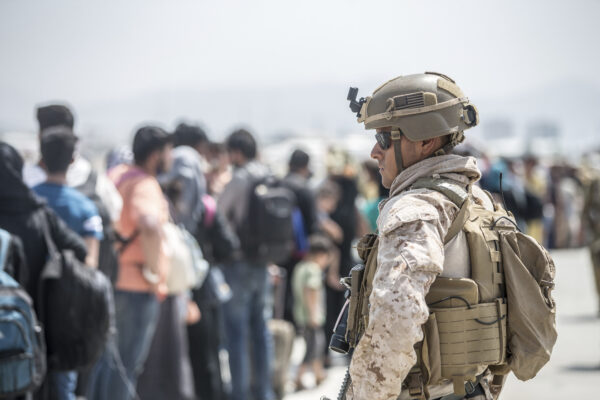 Separately on Aug. 23, House Intelligence Committee Chairman Adam Schiff (D-Calif.) told reporters following a briefing on the matter by intelligence officials that he's not confident that the evacuation can be completed before the Aug. 31 deadline.
"I think it's possible but I think it's very unlikely, given the number of Americans who still need to be evacuated," Schiff said.
White House national security adviser Jake Sullivan said the United States is in daily talks with the Taliban and is making "enormous progress" in evacuating Americans and others from Kabul. He added that Biden remains confident that all Americans can be evacuated from the country before the deadline.
"In the days remaining, we believe we have the wherewithal to get out the American citizens who want to leave Kabul," Sullivan told reporters during a White House press briefing on Aug. 23.
A day earlier, Biden said evacuation efforts have "a long way to go" and that "a lot could still go wrong."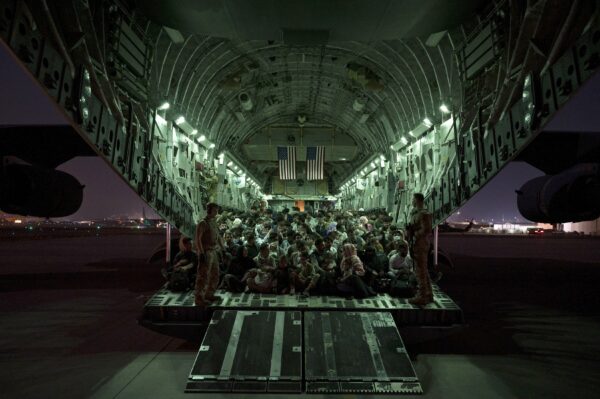 The United States has evacuated more than 37,000 people from Afghanistan since Aug. 14, Sullivan said during an Aug. 23 press briefing.
"In the last 24 hours alone, 28 U.S. military flights have evacuated approximately 10,400 people from Kabul," he said.
Meanwhile, Suhail Shaheen, a Taliban spokesman, warned on Aug. 23 that there would be "consequences" if Biden fails to withdraw all troops by his deadline. The terrorist group, which seized control of Kabul on Aug. 15, hasn't specified what those consequences would be.
Ben Wallace, Britain's defense secretary, told Sky News that he believes an extension to the Aug. 31 evacuation deadline is "unlikely." He said he didn't think there would be an extension "not only because of what the Taliban has said but also if you look at the public statements of President Biden, I think it is unlikely."
Wallace added, "It is definitely worth us all trying and we will."
The White House didn't immediately respond to a request for comment by The Epoch Times.