Pharmaceutical giant Allergan struck a bold and unusual deal to protect its patents on a lucrative eye drug in September.
If successful, the maneuver could have far-reaching ramifications and disrupt the established pharmaceutical industry order.
On Sept. 8, the Dublin-based Allergan Plc. assigned the patent rights of its popular dry-eye medication Restasis to the Native American tribe Saint Regis Mohawk Tribe.
The deal transferred all intellectual property rights for Restasis to the Mohawk Tribe. Allergan will continue to manufacture and market the drug under an exclusive license from the tribe. The Mohawk Tribe will receive $13.75 million in a one-time payment, and up to $15 million annually in royalty payments from Allergan.
Restasis was approved by the Food and Drug Administration (FDA) in 2003, and Allergan's patent protection would have remained until 2024. The drug generated $1.5 billion in net sales for Allergan, second only to Botox, making up about 10 percent of the company's total net revenues during 2016.
Anyone who cares about drug pricing should be very, very concerned about the potential impact of Allergan's actions here.
Why would a major global pharmaceutical company pay millions of dollars to give away patents of a lucrative drug to a Native American tribe?
The answer lies in economics, and in Allergan's desire to protect its patents and its income stream. To that end, the company's deal is both controversial and brilliant. In one fell swoop, Allergan could upend established business models for the pharmaceutical industry, challenge the paradigm of U.S. patent laws, and create the next big Indian tribe revenue stream.
Native American tribes are granted sovereign immunity, which protects their patents from being challenged. This in effect makes it much more difficult for generic drugmakers to challenge the validity of Restasis patents and produce cheaper alternatives to the drug.
The Mohawk Tribe filed motions, under a U.S. patent law process called inter partes review (IPR), to dismiss ongoing efforts from competitors to challenge the validity of the Restasis patents. In one instance in Texas, the motion was rejected, but the results of future cases on this topic will be closely watched by the entire sector.
The native tribe currently operates casinos in upstate New York. In a statement issued by Allergan, the tribe said the deal will help it diversify its revenue stream going forward.
The Generic Drugmaker Model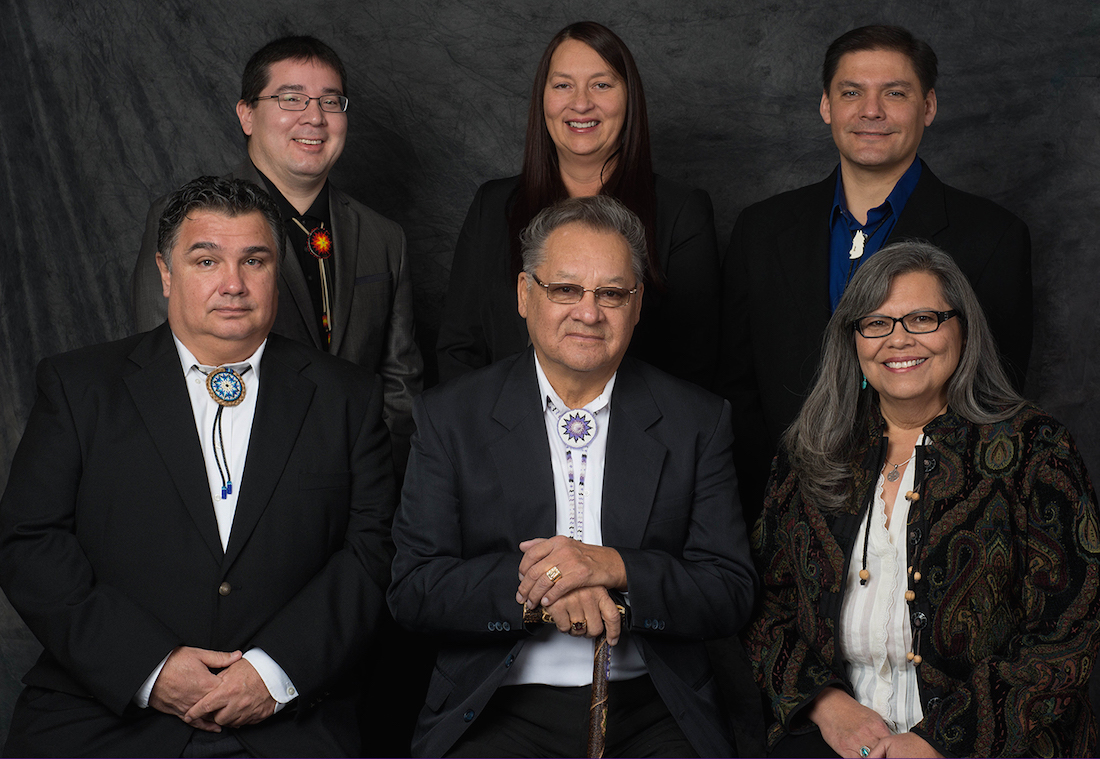 In summary, the decades-old, established order of the pharmaceutical industry plays out as follows. Major drugmakers—such as Pfizer Inc., Bayer AG, GlaxoSmithKline Plc, and Allergan—spend millions and billions of dollars up front in research and development to invent, test, bring to trial, and market new drugs.
If successful, the companies are granted multiyear patents for these new drugs, guaranteeing a period of exclusivity and high revenues in exchange for their initial investments. Once a drug's patents expire, generic drugmakers can produce the same drugs more cheaply, which drives down the cost of the prescription drug.
The process of creating generic versions of prescription medication was given a boost after the Competition and Patent Term Restoration Act of 1984, better known as the Hatch-Waxman Act. That law granted generic drugmakers a shorter runway leading up to FDA approval for generic versions of a previously exclusive drug.
Under both the Hatch-Waxman Act and a newer law called the America Invents Act of 2011, generic drugmakers and other competitors can challenge the validity of the initial drugmaker's patents before their expiration, through the IPR process.
These laws have increased sales of generic drugs over the past few decades. According to a blog post by the FDA, as of 2014, 85 percent of all prescription drug purchases were of generics.
Fight Over Patents
By transferring its Restasis patents to the Mohawk Tribe, all legal IPR challenges could be dismissed because of the Native American tribe's immunity status.
If successfully upheld, Allergan has effectively guaranteed its revenue stream from Restasis through at least 2024. And similar deals between intellectual property holders and Native American tribes could proliferate going forward.

As such, a battle is being waged between branded pharmaceutical giants and Native American tribes on one side, and regulators and generic drugmakers on the other, to determine the fate of the drug industry business model and the future of prescription drug pricing.
"Allergan is paying money to the Saint Regis Mohawk Tribe so that it can avoid challenges to its patents that might result in lower-cost drugs being available to American consumers," wrote Rachel Sachs, associate professor at the Washington University in St. Louis School of Law, in an article on the Harvard Law blog. "Anyone who cares about drug pricing should be very, very concerned about the potential impact of Allergan's actions here."
State universities generally also have sovereign immunity regarding patents, but Sachs points out that there is a precedence of universities waiving their immunities, whereas tribes have demonstrated greater immunity from counterclaims in court.
On Nov. 7, a group of Democratic senators consisting of Sherrod Brown, Amy Klobuchar, Al Franken, Maggie Hassan, and Patty Murray sent a letter to Allergan CEO Brent Saunders requesting more information. The senators criticized Allergan's deal with the Mohawk Tribe, calling it a "blatant effort to further Allergan's market monopoly on Restasis beyond the original patent term and exclusivity period."
But Allergan believes that IPR challenges, which can occur before patent expiration, are unfair to innovators. In an Oct. 8 editorial in The Wall Street Journal, Allergan's Saunders wrote, "The IPR process is stacked against biopharmaceutical patents, providing deep disincentive for innovation." Saunders also criticized the America Invents Act for creating so-called hedge fund "reverse trolls," who demand cash from drugmakers in order to not file IPR challenges. Allergan "has been the target of one of these extortion-like attacks," he wrote.
"[Allergan] believes that generic challenges in general are a good and natural part of the industry but the challenges should be limited to the court process, while IPRs represent a double jeopardy in which a lower burden of proof forces companies to abandon their IP (intellectual property) prematurely," wrote Credit Suisse analysts in a September note to clients.
The company does face an uphill battle in upholding the Restasis patents. In a ruling in late October, federal judge William Bryson rejected the motion of Allergan and the Mohawk Tribe to dismiss ongoing challenges to Restasis brought upon by generic drugmakers Mylan Inc. and Teva Pharmaceuticals Ltd. Allergan plans to appeal, and the review could take months.
So for now, the IPR challenges continue. But one takeaway from Allergan's controversial Restasis deal is that intellectual property fights could get far more creative and interesting going forward.