SAN DIEGO, Calif.–A week before the California Primary, over a hundred people gathered in an empty field in San Diego Otay Business Park just across the border from Tijuana International Airport, in support for Travis Allen, GOP candidate for the Governor of California.
On Sunday May 27, with the crowd repeatedly chanting "Take back California" and "Build that wall," Assemblyman Travis Allen of Huntington Beach spoke through a loudspeaker: "There is only one true conservative in this race." "I am Travis Allen. I will be the next governor of California!"
Undeterred
On May 18, President Trump tweeted his endorsement of the other GOP candidate, John Cox.
Allen spoke to an enthusiastic crowd that the people that elected the President are who the President has endorsed – the people of California that want to take their state back. "I was the first one to talk to President Trump and Jeff Sessions to come to California and sue California over the illegal sanctuary state. We have now done that."
"I was the first one to tell Californians that we are not only going to secure that border but also build that wall. I am the only candidate in the entire race that always had a consistent story. I am the one who always tells you truth, always a rock solid conservative!"
Grassroots Support
Some supporters drove for hours to the border rally. Joann Krobeil of Huntington Beach, is an avid supporter of Allen, and has been volunteering since January. "I see things in my own town change. I HAVE to do something. I think Allen has the energy to take over Sacramento. He is a three-time assemblyman, he knows what kind of battle he needs to do. He had a plan since day one. All the opposition guys they don't have a plan, or are catering to the norms."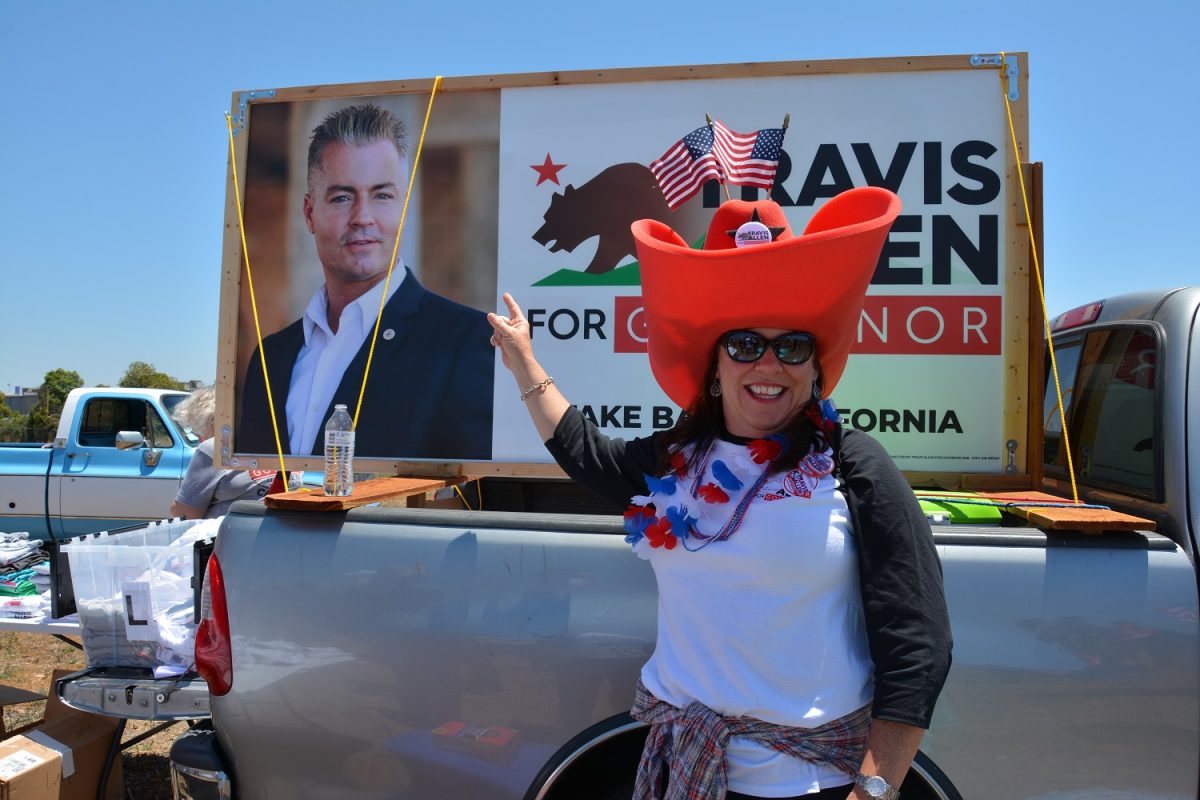 Jessica Tan and Bill Zeng of San Diego brought their 8-year-old twin boys to the rally. "There is a large group of Chinese people supporting Allen, because he is against the SCA5, in favor of cutting taxes, these are all in line with our interests. There are many other reasons why we support him." Tan said.
Zeng added that "years ago when SCA5 was initiated, Allen was against it. He was with us all the way. But we are not sure about John Cox, whether he really means it or just to say so to get votes." SCA5 is a ballot initiative that would overturn Proposition 209, which eliminated race as a factor in educational admissions, public hiring, and public contracts. Asians have been discriminated against by race-based admission policies in education.
'Build That Wall'
"We are here to rally for a secure border." This was what Allen said right after he arrived at the rally.
"U.S. is a magnet. We are the greatest country in the world. We have the right to secure our borders, to build that wall," Allen said, and the crowd chanted "Build that Wall!"
"It sends a message that we are a nation of laws, we are a constitutional republic, we are founded on the U.S. constitution, which says that immigration and border security is a federal issue."
Golden State Alliance
Travis Allen is member of the Golden State Coalition, which consists of constitutional conservatives running for offices.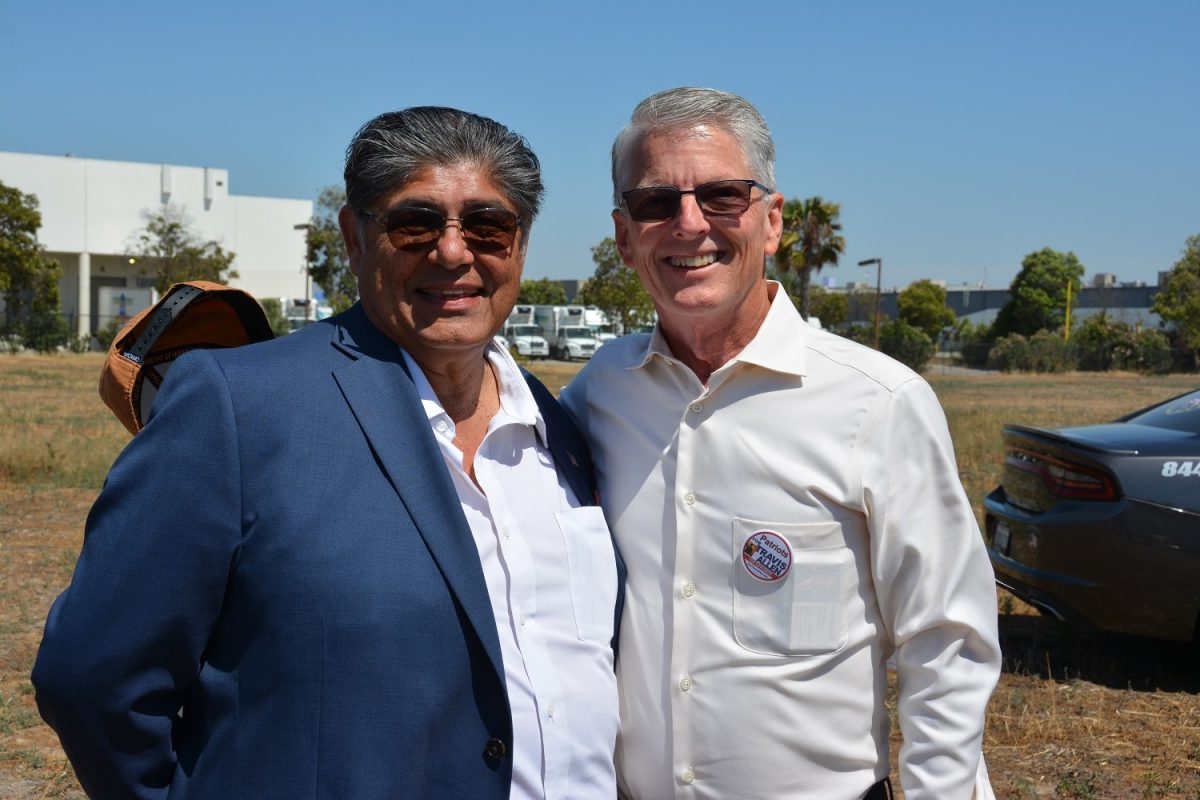 Paul Taylor, founder of the Coalition and candidate for U.S. Senate, was at the rally. Taylor said that he would work together with Trump and Allen to make things happen in California.
"We are going to work with Trump," Taylor said. "The sanctuary state is the U.S. federal law that has been broken. You need the help from someone in the Senate to stand up for you, for this state. We are going to make things happen in this State. You will have the best advocate as a conduit between Trump and Travis Allen."
Another member of the Coalition, David Hernandez, who is the candidate for lieutenant governor, was also at the rally. "This is about fighting the left… and [the left's] making our young people in those schools hate free market capitalism, and favor socialism and communism that is responsible for the murder of 25 million people as a viable option. Believe me, this is a war, and we are winning. They know it. The fight will continue."
The Allen supporters decorated the empty field with American flags and all types of signs for Allen and also Trump. With music playing and people lining up to get T-shirts signed by Allen, there were cheers, laughter, and voices saying, "Let's all take pictures and tweet it to Trump!"