Police have arrested a woman who ran over and killed 6-year-old twins in an alleged state of intoxication in southeast Odessa, Texas, on July 3.
Angelica Garcia, 36, faces charges for two counts of intoxication manslaughter, according to a statement by the Odessa Police.
The authorities said the Odessa Police and Odessa Fire Rescue responded to a car-pedestrian crash involving two children at East Highway 80 and Club Drive at about 9:04 p.m.
Garcia, a resident of Midland, was driving eastbound on the North Service Road of East Highway 80 approaching Club Drive. The twins were standing near a firework stand, according to the police.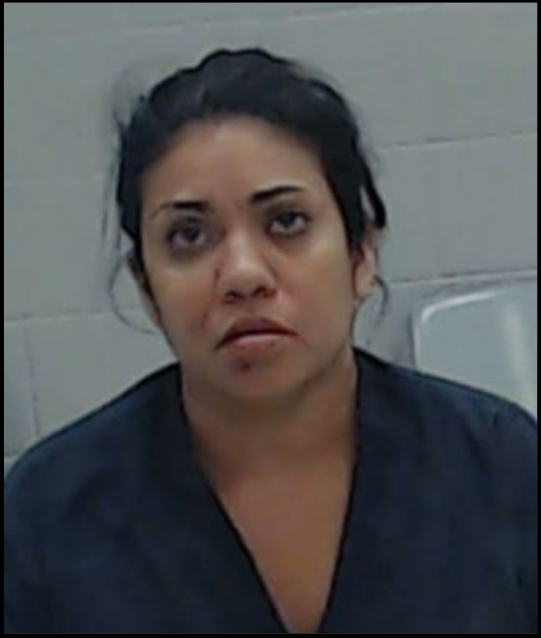 When Garcia reached where the children were standing, she lost control of the vehicle and struck them before ramming into a large trailer.
The children were transported to a medical center hospital where they are later declared dead. Police said that Garcia was intoxicated while she was driving and was arrested and taken to Ector County Law Enforcement Center.
According to CBS7, if convicted, Garcia could face up to 40 years in prison. Though the police have not disclosed the identity of the deceased children, a GoFundMe campaign set up to raise funds for the twins' family has identified them as Mia and Mya Coy.
Here's the GoFund me page that's been set up for the twin girls, Mia and Mya Coy, that were hit and killed last night in Odessa at a fireworks stand. https://t.co/mJTtgvHjke

— Haley N. Harrison (@hharrisonCBS7) July 4, 2019
The campaign titled "Angels Gone Too Soon" is organized by a colleague of one of the twins' parents.
"Two angels Mia and Mya Coy tragically went to meet Jesus while celebrating the birth of America on July 3rd, 2019," wrote Brandy Douthit on GoFundMe.
The campaign had raised over $40,000 in its first day. It says the family "struggles" to bury their daughters.
"Twin daughters of Raul and Agueda Coy were playing at the family firework stand, when a vehicle ran the stop sign and crashed into the field where the children were playing, causing the untimely death of these sweet babies," said Douthit.
People responded with shock and anger at the news on the Odessa Police Department's Facebook page.
"I can't even describe my anger at this. This selfish woman makes a decision to drive impaired and takes the lives of two children. She destroyed a family. The ultimate act of selfishness. My prayers go out to the family & friends of these precious girls. And I pray for justice for them," said Laura Newton Sawyers.
Another responder, Dolores Alvarado wrote: "Prayers for all involved…What a Sad and Awful Tragedy ..May the Good Lord Bless and Wrap his Loving Arms around the families and give all Comfort…Poor Babies …RIP."
The campaign on GoFundMe has also drawn a lot of shock at the tragedy and prayers for the family of the twins.
"My heart is broken for this family. They will remain in my prayers. Sending strength to the family of these beautiful Angels," wrote Jennifer Wilcox on GoFundMe.
The organizer of the campaign thanked everyone for the overwhelming support. "I have read all of your comments and prayers. What a generous God we have and what a tribute to this family.
"I wish I could thank all of you individually and please know how appreciative the family is for all of the support, spiritually and monetarily. All of your love is noticed and deeply appreciated.
"I am merely a family friend and a vessel for those babies and without all of you, none of this would be possible! Funeral arrangements are being made today so I ask for continued prayers for the Coy Family during the most difficult days to come," wrote Wilcox on Friday.