The man suspected of carrying out the mass shooting in Dayton, Ohio, had mental health issues, including hearing voices in his head, according to his ex-girlfriend.
Lyndsi Doll dated Connor Betts while both were in high school.
Doll said that during Betts's senior year he regularly ingested caffeine pills and energy drinks and told her he couldn't sleep because he was tormented by dark shadows at night.
He also told her that since he was a young child he suffered from psychosis and was concerned that he would become schizophrenic.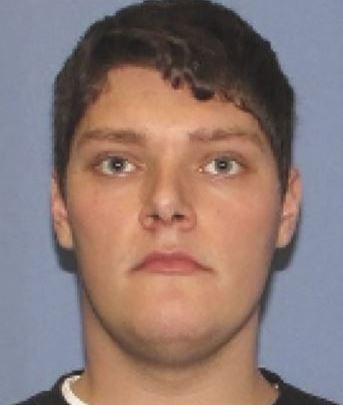 "He would cry to me sometimes, saying how he's afraid of himself and afraid he was going to hurt someone one day. It's haunting now," Doll told The Washington Post.
Police officials said that Betts, 24, started shooting early Aug. 4 outside a bar in Dayton, killing nine people—including his sister, Megan Betts—and leaving over 24 others wounded, including Megan's male companion. Officers shot Betts dead.
Doll said that Betts was most likeable when he was with Megan, who was younger than him.
"They would play off of one another," she said. "She was the bright, happy soul and he was the dark, more reserved one."
She said she heard about the "hit list" that Betts created.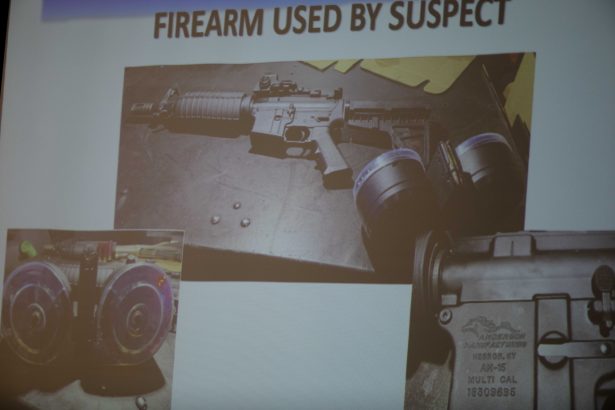 Doll said that friends tried to dissuade her from hanging out with Betts, saying he'd shoved one ex-girlfriend into a body of water and had assaulted another. But she said they connected over mental health issues, as she suffered from anxiety and depression, and were part of a group known as "the emo kids."
They became partners but Doll was concerned something might happen. He talked about the "dark, evil things" he heard and would become distant in the middle of a conversation.
Doll confirmed that Betts registered as a Democrat in 2012 and that he liked to trash Republicans.
A Twitter account linked to Betts showed he circulated hyperbolic descriptions of President Donald Trump, with one post claiming that the president wanted migrants shot at the border, and advocated for leftist policies, including socialism and gun control. He used language popularized by far-left lawmakers, including describing immigration detention centers as "concentration camps," and described himself as a Satanist.
Betts also shared posts from leftist activists and reporters, including two from the Daily Beast and NBC, which are known for opposing Trump and conservatives.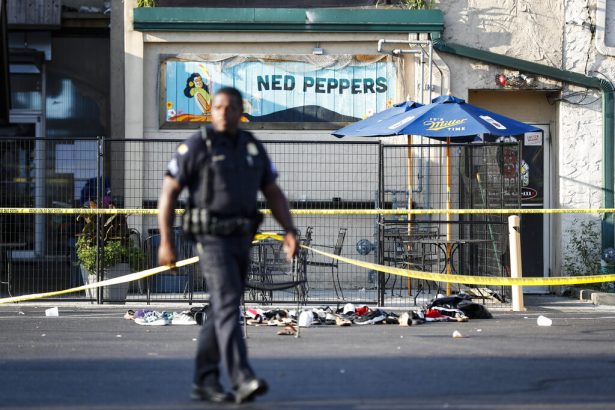 Other Girlfriends Speak
Adelia Johnson, 24, said she dated Betts this year after they met in a psychology class at Sinclair Community College in Dayton and talked about their mental health issues.
Johnson said that Betts took her to shoot a rifle and often talked about mass murders. On their first date, he showed her video footage from a mass shooting and another time he took her along as he delivered a letter to an ex-girlfriend.
That was when she broke up with him, she told NBC.
Melissa Appel dated Betts for nearly a year, ending early this year. She said he was "quiet," "respectful," and "never aggressive."
"When I saw the article and saw his name, I had a panic attack because … it was hard for me to believe that the person I knew could do something like this," Appel said.
She said she did go to a shooting range with Betts and that he sometimes discussed guns but wasn't aware he owned any.
Theo Gainey, a neighbor, said that Betts had a "dark side," adding that he was a "bad dude" with "violent tendencies."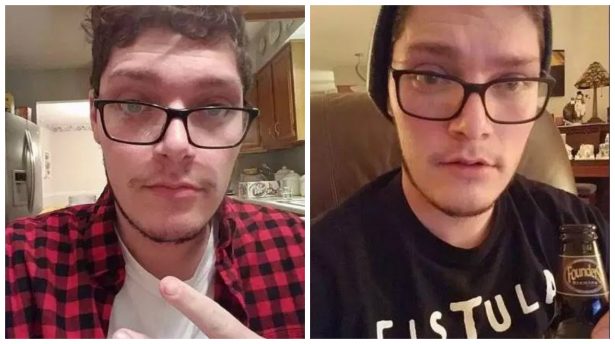 Suspension
Two former classmates told The Associated Press that Betts was suspended in his junior year at Bellbrook High School after a hit list was found written inside of a bathroom in the school.
Betts had previously brought a list to school with a list of female classmates he wanted to rape, the two classmates, one male and one female, said.
"There was a kill list and a rape list, and my name was on the rape list," said the female classmate.
A police officer alerted her to the inclusion, she said.
"The officer said he wouldn't be at school for a while," she said. "But after some time passed he was back, walking the halls. They didn't give us any warning that he was returning to school."
The male classmate said he was on the track team with Betts.
"Most people avoided him," the man said. "He would say shocking things just to get a reaction. He enjoyed making people feel scared."
From NTD News