Every school in Northern Ireland will close on Monday due to Hurricane Ophelia, slated to hit it on Monday, Oct. 16.
"All schools should close tomorrow as a precautionary measure in light of weather warnings," the Department of Education announced, Belfast Live reported.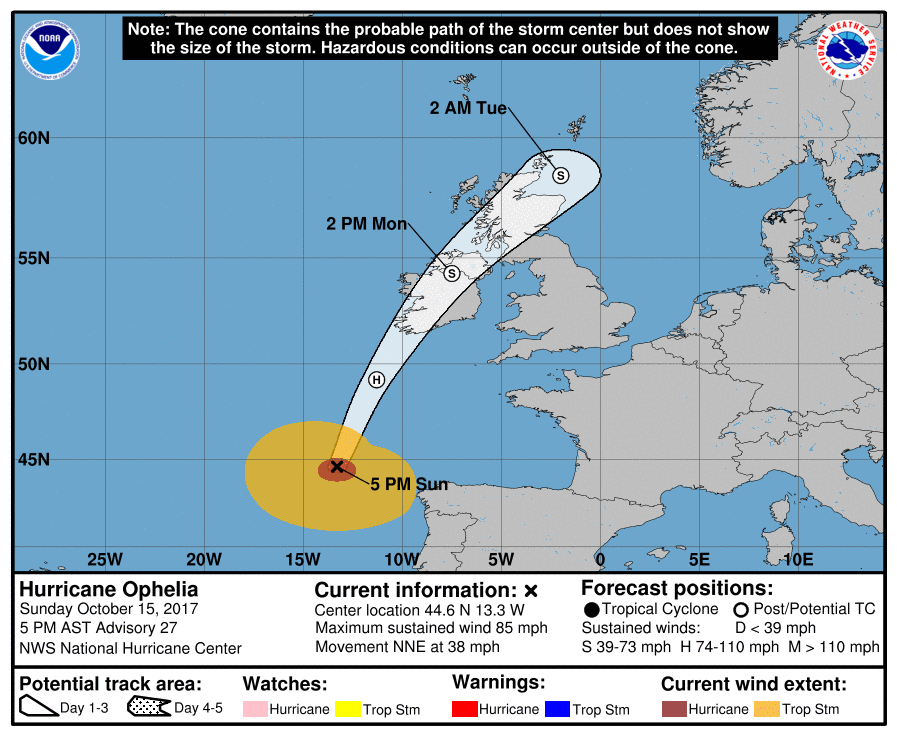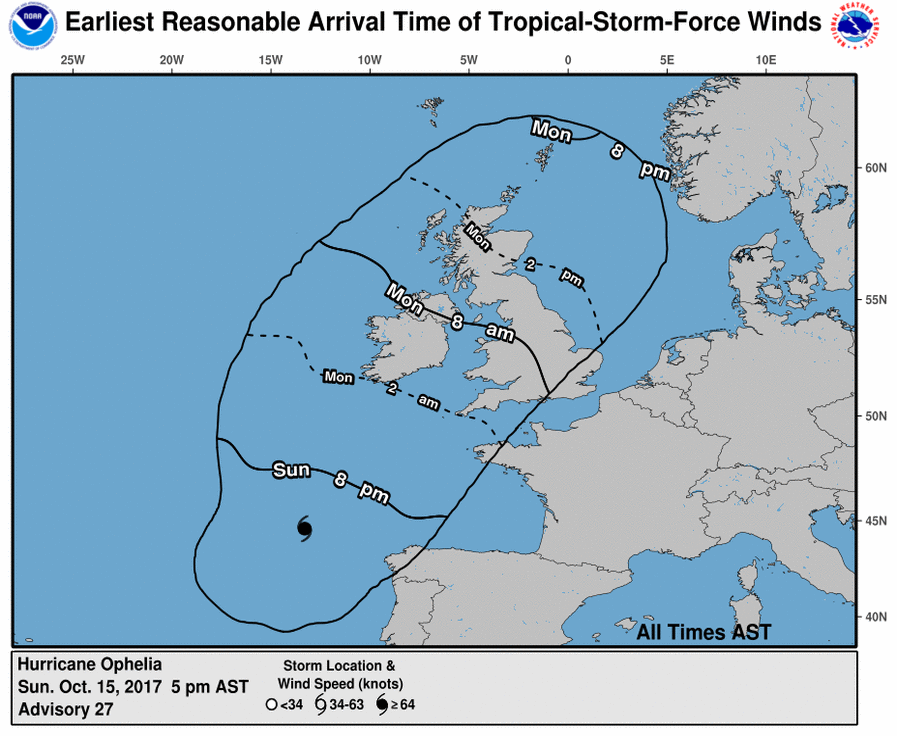 Belfast City Airport also stated: "Flight cancellations confirmed for tomorrow due to #HurricaneOphelia. Please check with your airline before traveling to the airport."
The Met Office said a warning is in place for 3 p.m. to 10 p.m. local time.
"Ex-Ophelia will cross northern parts of Ireland during Monday afternoon and evening bringing some very strong winds to Northern Ireland," a forecaster said, adding that gusts of 55-65 mph are expected across Northern Ireland.
Hurricane-force winds are likely off Ireland's south coast but they are expected to ease before they reach the coastline, said the weather service, which has declared a Status Red weather alert.
The weather service has warned some gusts may exceed 80 mph, Reuters reported.
The government has also warned of localized coastal flooding and likely disruption to transport and electricity services.
"You should not be out in this storm … this is an extreme weather event," the chairman of Ireland's National Emergency Coordination Group Sean Hogan said at a briefing.
Reuters contributed to this report.