All Rigid Plastics Now Recyclable
City upgrades sanitation technology
April 25, 2013 4:06 pm Last Updated: April 25, 2013 4:06 pm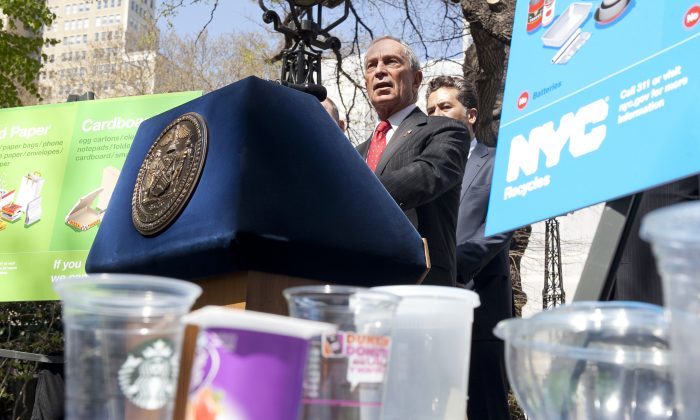 NEW YORK— All rigid plastics are now recyclable in New York City, Mayor Michael Bloomberg announced Wednesday. 

From April 24, all rigid plastics, regardless of their bottom code, are recyclable. This includes many toys, hangers, food containers, yogurt cups, salad bowls, and laundry baskets. 

For those who have paid attention to the recycling numbers on the bottom of plastic items, numbers 3–7 are now recyclable.

"There is no more worrying about confusing numbers on the bottom of the container," Bloomberg said. "Now it turns out—if it's rigid, recycle it." 

New Yorkers can begin recycling all rigid plastics this week, but the Department of Sanitation will not begin enforcing it until the rules are adopted in July. 

According to the mayor, plastics which are now included alone amounted to 50,000 tons of plastic in landfills every year. "That's a football field that is seven stories high," Bloomberg said. 

It takes 70 percent less energy to make plastic from recycled plastics than from raw materials, reducing the city's carbon footprint. 

It also costs $600,000 to move the plastic to landfills, according to the mayor's office.

The Department of Sanitation is able to expand its list of recyclables due to an upgrade in technology that has just become available.

New technology now allows a machine to recognize all rigid plastics. Plastic bags and film, however, are still not recyclable because the plastics blinds the optic lens that is used for sorting the plastics. Nonrigid plastics also tear easily, and often end up shredding during the sorting process. 

Plastic bags can still be brought to select retail stores throughout the city.