A dozen Cleveland Browns players chose to kneel during the United States National Anthem last week before their game against the New York Giants.
The players were following the lead of Colin Kaepernick, a quarterback who gained national attention last year by refusing to stand for the anthem in protest to what he perceived to be "opression of people of color."
But before Saturday's game against the Tampa Bay Buccaneers, all Browns players, and coaches were on their feet in a show of respect, thanks to a passionate speech from one man.
Jim Brown, the most prominent Browns player in the team's history, spoke to the team before the game, according to Independent Journal Review.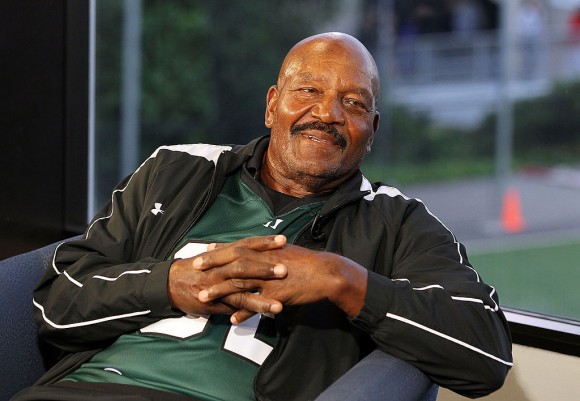 "Do not disrespect the flag, do not disrespect your country," Brown, a Hall of Fame player, reportedly told the team.
Brown made headlines last week when he criticized Kaepernick's misplaced activism.
"Colin has to make up his mind whether he's truly an activist or rather he's a football player. Football is commercial. You have owners. You have fans. And you want to honor that if you're making that kind of money," Brown said.
"If you have a cause, I think you should organize it and present it in a manner where it's not only you sitting on one knee, but a lot of people that are going to get behind each other and do something about it," Brown added.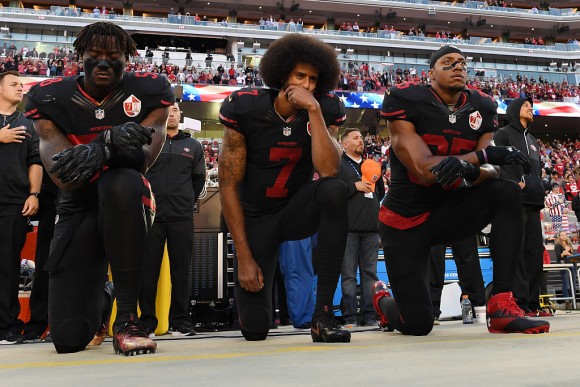 Kaepernick opted out of his contract with the 49ers after the 2016 season, but no team has signed him since.
"I would advise the young man, if you're a football player, play football. If you're going to be a real activist, use your money, use your notoriety," Brown said.
Some players and commentators believe that the negative media attention Kaepernick draws could be worth the sacrifice if he was an exceptional player, but he is anything but.
For Brown though, it's all about love and respect for the United States.
"I'm going to give you the real deal: I'm an American. I don't desecrate my flag and my national anthem. I'm not gonna do anything against the flag and national anthem," Brown said.
I'm going to work within those situations. But this is my country, and I'll work out the problems, but I'll do it in an intelligent manner," Brown added.
The protest by the Browns players last weekend made a lot of fans angry. Some even vowed to never pay for another game if the players continued to protest.
The U.S. national anthem was written by Francis Scott Key, who witnessed the cannonade barrage of an American fort by nearly the entire British Royal Navy. The story behind the lyrics is relayed in the video below.