Every American will be able to get vaccinated against the new coronavirus, also known as the CCP (Chinese Communist Party) virus, by mid-2021, the head of the Centers for Disease Control and Prevention (CDC) said on Sept. 23.
"We should have, if projected, about 700 million doses by April, late March. And that should be enough to vaccinate 350 million people, because they require two doses," the CDC's Dr. Robert Redfield told members of Congress during a hearing in Washington.
The doses will take time to distribute and inject, meaning it could take several months more to vaccinate Americans.
"What I was alluding to late second quarter, early third quarter, I was alluding to how long I felt it would take to get those 700 million doses into the American public and complete the vaccine process," Redfield said. "I think that's going to take April, May, June, possibly July to get the entire American public completely vaccinated. But we will have the 700 million doses, based on protection, by late March, early April."
Dr. Anthony Fauci, the head of the National Institute of Allergy and Infectious Diseases, said he predicts about 50 million doses being available in November and about 700 million being available by April 2021.
"So, if you're talking about whose going to get vaccinated in November or December, it's not going to be a large proportion of the population," Fauci said.
The CCP virus causes COVID-19, a disease that proves deadly in a small percentage of cases, primarily for patients who are already suffering from serious pre-existing afflictions.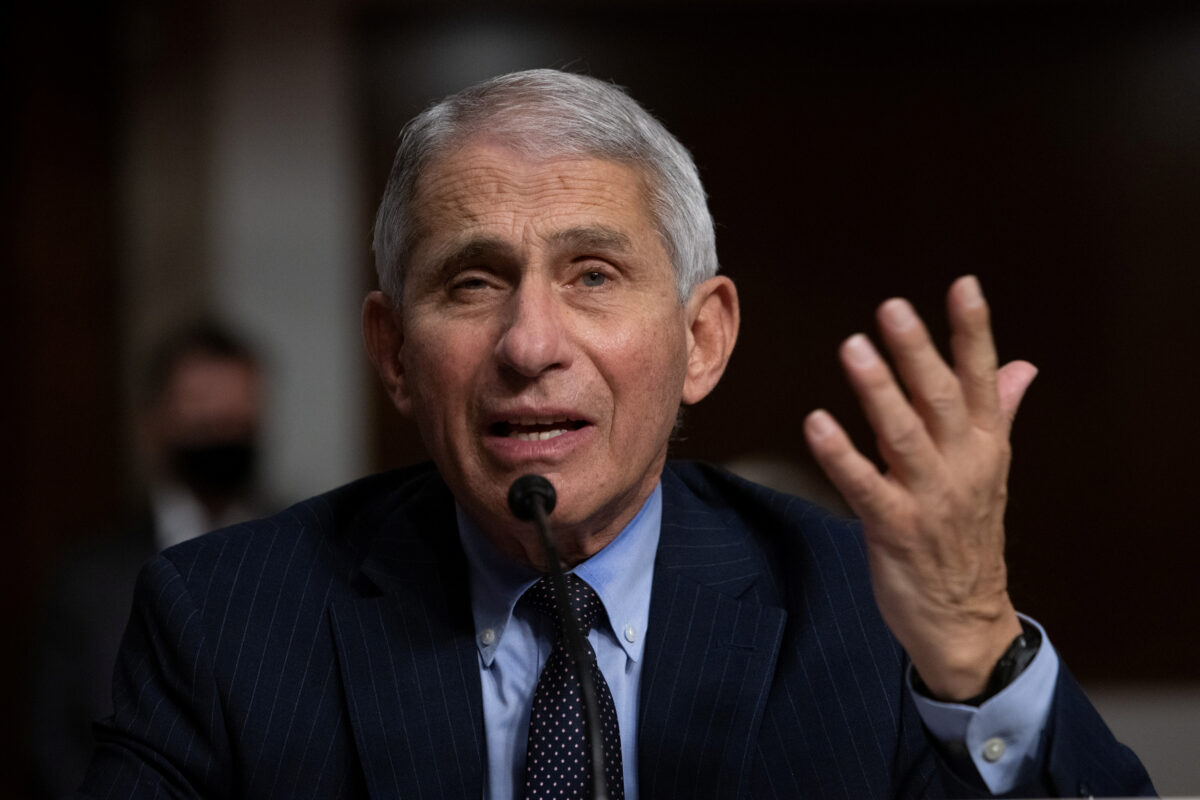 No vaccines are ready yet, but Trump administration officials have said doses could be approved for use as soon as next month.
White House Chief of Staff Mark Meadows told reporters last week some 100 million doses could be ready to distribute by the end of October while a second tranche of at least 200 million could be ready by January 2021.
Several companies are already engaged in phase three trials for their vaccine candidates, and the U.S. government has doled out billions of dollars to jumpstart manufacturing of the candidates even as they're still being tested.
The first doses will likely go to health care workers and those who are most vulnerable to the virus, health officials said.
Prodded by Sen. Bob Casey (D-Penn.), officials said they believe in the Food and Drug Administration process and would take the vaccine themselves and recommend to their family members that they take the vaccine.
"I have every confidence in the FDA process to provide us a safe and effective vaccine. I would have no hesitancy to take that vaccine. I would have no hesitancy to recommend to my family. I think the question is a little bit inappropriate," Adm. Brett Giroir, the Trump administration's COVID-19 testing czar, told Casey.
"People need to read that vaccine. They need to understand, have a discussion with their physicians or providers before you ask anyone to commit to that."