Longtime "Jeopardy!" host Alex Trebek appeared on the first episode of the show's 36th season, telling viewers, "I'm still here."
Trebek, 79, was diagnosed with pancreatic cancer earlier this year. He completed chemotherapy and said in August he was slated to return for the new season.
On the first episode of the season on Sept. 9, Trebek told viewers, "Thank you, ladies and gentlemen, and welcome to our show."
"I truly hope you folks have enjoyed revisiting some of our special tournaments throughout this past summer. But today, 'Jeopardy!' begins its 36th season on the air and I'm happy to report, I'm still here."
Trebek said in the late August video that he had "gone through a lot of chemotherapy, and thankfully that is now over."
"I'm on the mend and that's all I can hope for right now," he added.
"It's another day at the office for me, and an exciting day because so many great things have been happening. We had Jeopardy James last season, and got tremendous publicity for himself and for the show. We have a new champion in Jason this year. Typical energizer bunny kind of type."
"We have some exciting things coming up and I can't wait to share them with you," he added. "Let me tell you, it's going to be a good year."
Trebek vowed following his diagnosis that he would fight the cancer.
"It's in keeping with my long-time policy of being open and transparent with our 'Jeopardy!' fan base. I also wanted to prevent you from reading or hearing some overblown or inaccurate reports regarding my health," he said at the time.
"So, therefore, I wanted to be the one to pass along this information. Now, just like 50,000 other people in the United States each year, this week I was diagnosed with stage 4 pancreatic cancer," he continued.
"Now, normally the prognosis for this is not very encouraging, but I'm gonna fight this, and I'm gonna keep working," he said at the time. "And with the love and support of my family and friends, and with the help of your prayers also, I plan to beat the low survival rate statistics for this disease."
Trebek regularly posted updates, telling viewers his therapy was going well and he was feeling good.
"I wanted once again to thank you for your continuing messages of encouragement and support, particularly the many cards I've received from young people. I'm touched beyond words," he said in one video. "I look forward to seeing you once again in September with all kinds of good stuff."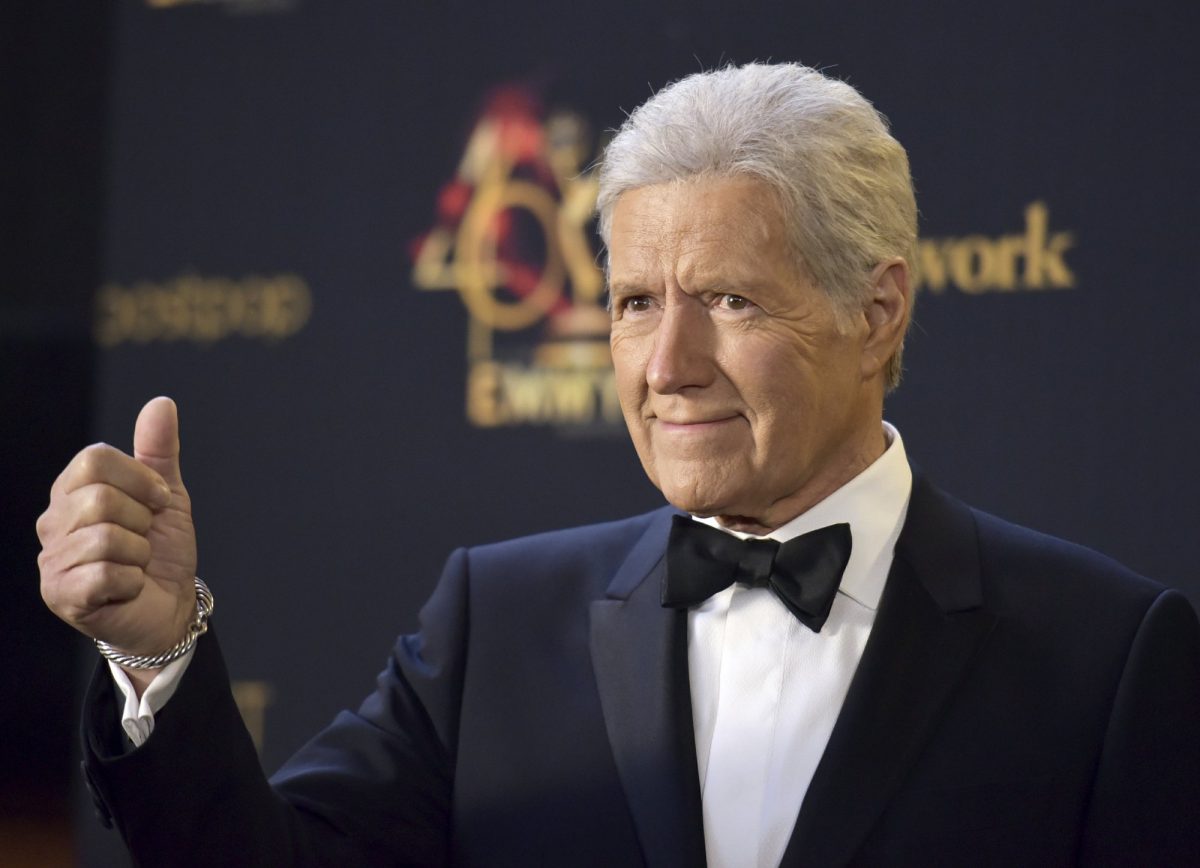 He made a number of appearances in public prior to season 36, including at the Daytime Emmy Awards in May and the 2019 NHL Awards in June.
In May, Trebek told People magazine that his tumors had shrunk.
"It's kind of mind-boggling," he said, revealing his doctors had told him he was in "near remission."
"The doctors said they hadn't seen this kind of positive result in their memory … some of the tumors have already shrunk by more than 50 percent," he said.