Television host Alex Jones on Aug. 3 said he believes the mass shooting that took place in Sandy Hook, Connecticut, in 2012 was "100 percent real."
"Especially since I've met the parents. It's 100 percent real," Jones said while on the stand in a courtroom in Austin, Texas.
Neil Heslin and Scarlett Lewis, whose 6-year-old son, Jesse, was among the 26 people killed in the massacre in Newtown, Connecticut, filed a defamation suit in 2018 after a host on Jones' network, InfoWars, said that Heslin was lying about holding his son's body after the shooting.
Jones, the suit noted, has described the attack as "staged" and "a giant hoax."
Jones, InfoWars, and another company he runs, Free Speech Systems, were named as defendants, along with the host, Owen Shroyer.
A judge in the area in 2021 entered a default judgment against the defendants because they failed to comply with duties related to discovery.
The trial happening now is to determine how much Jones will have to pay in damages.
Heslin and Lewis said Tuesday that an apology wouldn't suffice and that Jones needed to be held accountable for repeatedly spreading falsehoods about the attack. They are seeking at least $150 million.
Closing arguments were expected to begin later Wednesday after more testimony from Jones, who has portrayed the lawsuit as an attack on his First Amendment rights.
Jones is the only person testifying in his own defense. His attorney asked him if he now understands it was "absolutely irresponsible" to push the false claims that the massacre didn't happen and no one died.
Jones said he does, but added, "They won't let me take it back."
He also complained that he's been "typecast as someone that runs around talking about Sandy Hook, makes money off Sandy Hook, is obsessed by Sandy Hook."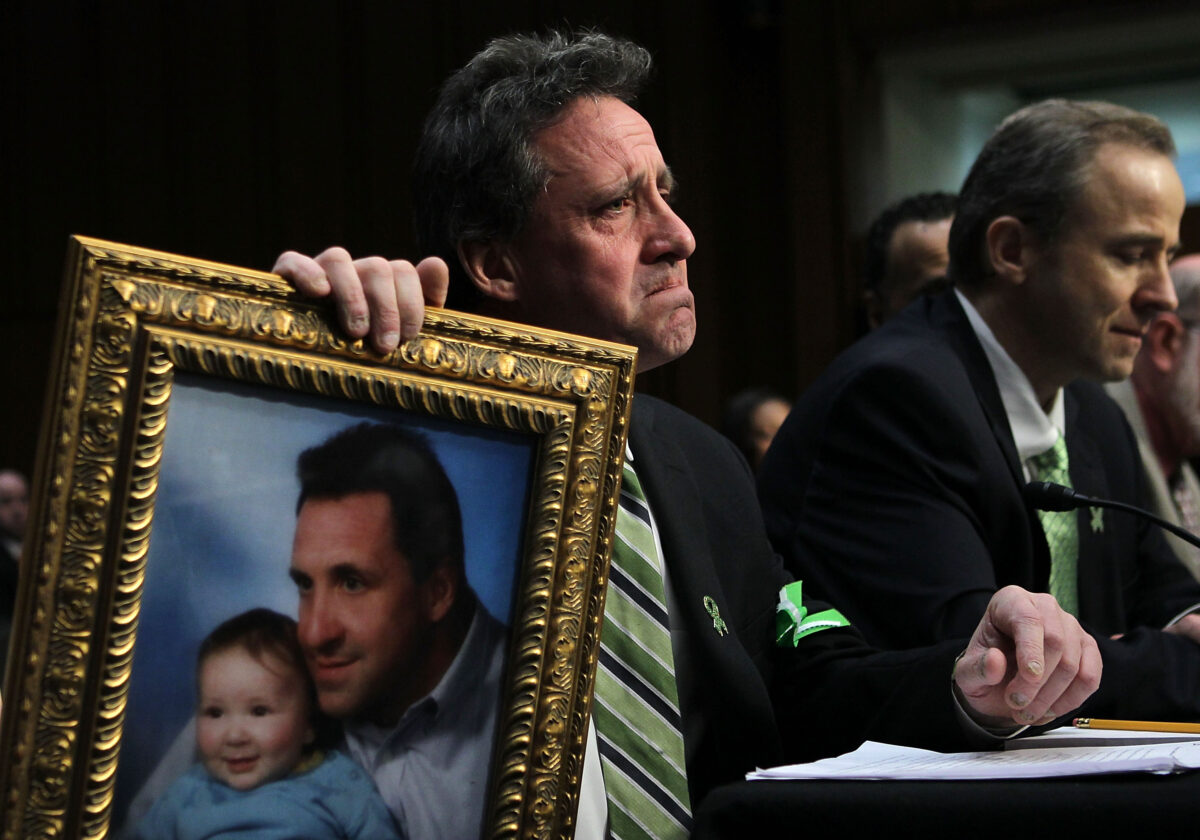 Parents' Testimony
Heslin testified earlier this week that statements made by Jones were "very disturbing."
"I just couldn't fathom or understand why people would question such a horrific tragedy and a loss. I still to this day can't fathom it," he said.
Lewis, meanwhile, spoke directly to Jones, telling him: "It doesn't exist, that I'm 'deep state.' It's just not true. I know you know that."
She wondered why Jones made such statements, questioning whether it was for financial gain.
Jones has been broadcasting as the trial goes on, saying at one point that Heslin is "being manipulated by some very bad people" and is "slow" while Lewis "is not."
"Do you think I'm an actor?" Lewis asked.
"No, I don't think you're an actor," Jones responded before the judge admonished him to be quiet until called to testify.
Also on Tuesday, Jones told the parents, "I never intentionally tried to hurt you."
"I never even said your name until this case came to court. I didn't even really know who you were until a couple of years ago when all this started up," he said.
Jones said he questions "every big event" and that "a lot of times it turns out that we've not been told the truth."
The Associated Press contributed to this report.