Alec Baldwin may have fired the shot that killed "Rust" cinematographer Halyna Hutchins without pulling the trigger, said a New Mexico prosecutor last week.
Santa Fe District Attorney Mary Carmack-Altwies told Vanity Fair magazine that she was drawn to Baldwin's claim during an ABC News interview in December that he didn't pull the trigger.
"You can pull the hammer back without actually pulling the trigger and without actually locking it," Carmack-Altwies told the news outlet. "So you pull it back partway, it doesn't lock, and then if you let it go, the firing pin can hit the primer of the bullet."
Carmack-Altwies confirmed that she launched an investigation to test whether Baldwin's claims could be duplicated.
"I didn't know too much about guns, certainly not about 1850s-era revolvers. So when I first heard that, I was like, 'Oh, that's crazy,'" she told Vanity Fair, referring to the type of pistol that was apparently used in the shooting.
Elaborating, Carmack-Altwies said she had an investigator with her office bring in his old-style revolver to test if a mechanical malfunction could have caused the gun to go off without pulling the trigger. According to her, the test revealed that the hammer could have caused a live round to fire.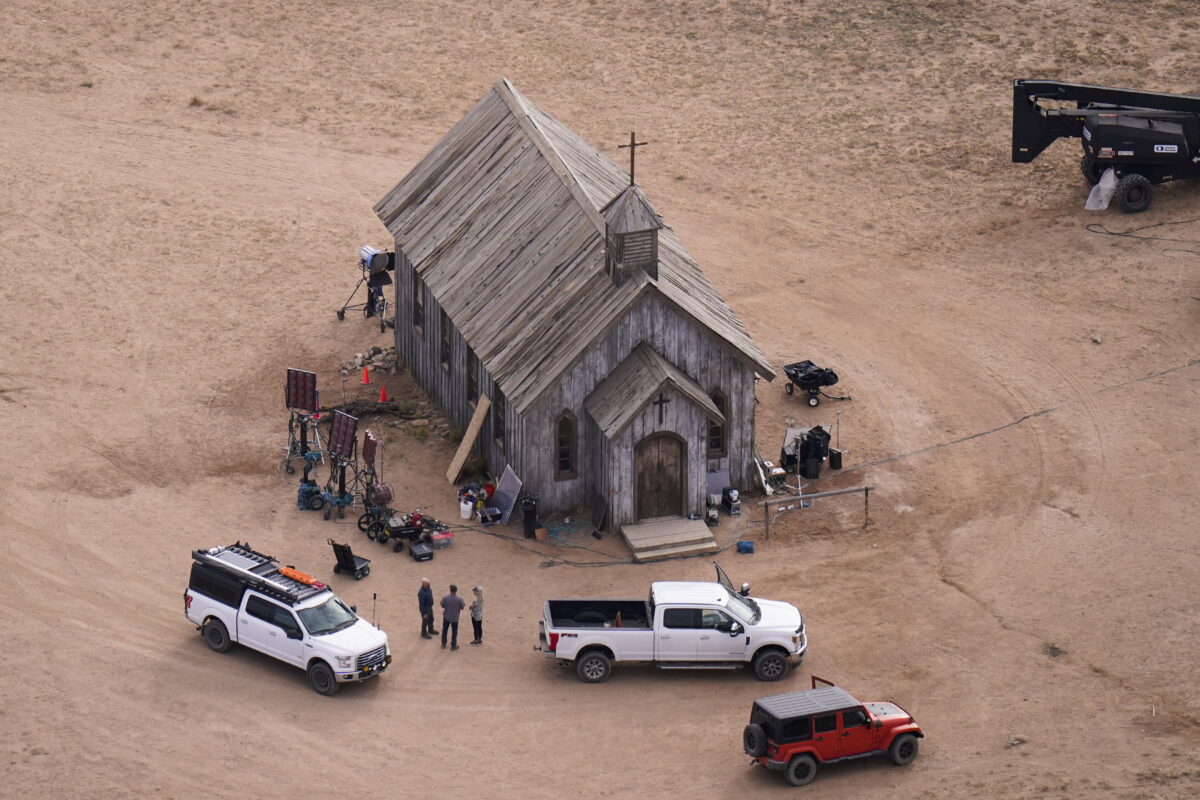 The FBI is still conducting an analysis of the weapon that was used in the shooting. It's not clear what type of gun was used in Carmack-Altwies's testing. The gun that was used in the "Rust" incident was identified as an F.lli Pietta long Colt 45 revolver by Santa Fe County Sheriff Adan Mendoza during a press conference last year.
During the ABC interview, Baldwin insisted that he never pulled the trigger and instead pulled back the gun's hammer before it suddenly fired, striking and killing Hutchins and injuring director Joel Souza.
"I would never point a gun at anyone and pull the trigger at them, never," the actor told ABC.
But after Baldwin's interview, Michigan-based firearms expert Steven Howard appeared to dispute Baldwin's claim, telling Reuters on Thursday that it is "very, very rare" for a gun to misfire, and it would occur if the trigger or hammer suffers breakage or malfunction. The gun can misfire if it is clogged with debris, he noted.
"He may not remember pulling the trigger. That happens quite regularly with traumatic events, but if he insists that he did not pull the trigger, I find that very hard to believe," Howard told the news agency. "If someone puts me in the room with that gun for two minutes, I'll tell if he's a liar or not."
A lawsuit that was filed by a "Rust" script supervisor in November 2021 alleged that Baldwin intentionally fired the gun at Hutchins, which Baldwin has denied via his lawyers.
Last week, lawyers for Hutchins's husband and child filed a wrongful-death suit against Baldwin and other "Rust" producers. Through lawyers, Baldwin and the producers denied wrongdoing.