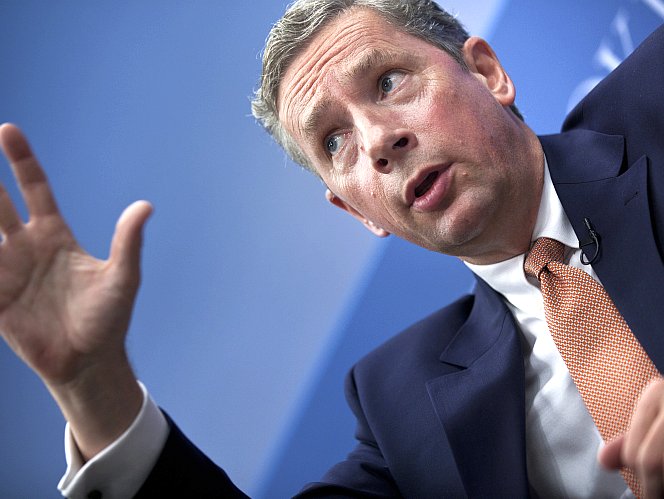 Tuesday's earnings release by aluminum producer Alcoa Inc. will officially kick off the third-quarter earnings season, as investors will key in on the results of major corporates for clues on the economy.
Corporate earnings come at a time when key indices are hovering at multiyear highs. The Dow Jones Industrial Average shot up 1.3 percent last week, and the S&P 500 Index rose 1.4 percent.
Last Friday's job report, showing a small number of new jobs created, did not offer any conclusive evidence on the direction of the economy. Investors will be looking to corporate outlooks for some clues, especially as several sectors depend upon consumer spending during the holiday shopping season.
Alcoa is considered an economic bellwether as the company's outlook is often an indication of growth in emerging markets and manufacturing activity as aluminum is a key industrial input.
The Pittsburgh-based company, which is a component of the Dow, is expected to report flat earnings, compared to a 15-cent gain per share last year.
Two other earnings releases this week, which should present some information on the financial sector, are JP Morgan Chase & Co. and Wells Fargo Co., both reporting on Oct. 12.
In addition to trading revenues, investors will be keen on obtaining some information from the lenders on consumer financial health, especially pertaining to mortgages and credit card debt.
Both JPMorgan and Wells are expected to report solid profits, especially compared to the third quarter of last year, which was relatively dismal.
Yum! Brands, which operates KFC, Pizza Hut, and Taco Bell fast food brands, reports on Tuesday and is expected to unveil higher earnings. Investors will likely hone in on its performance in China, its fastest growing market.
Outside of earnings, the National Federation of Independent Business will publish its small-business sentiment index on Tuesday. The reading is expected to rise. Pundits will keep a close eye on this development as both presidential candidates have touted the importance of job creation by the nation's smaller businesses.
The Epoch Times publishes in 35 countries and in 19 languages. Subscribe to our e-newsletter.