Alberta Premier Jason Kenney urged federal agencies to be more transparent about where Canadians are being directed to stay to "self-isolate" after returning from abroad.
"There are reports of Canadians returning from abroad being directed to self isolate in airport hotels, with federal agencies failing to disclose where they will be staying," Kenney said in a statement on Monday. We understand the need for quarantine requirements, but ask that federal agencies be more transparent."
"People entering Canada have an obligation to inform themselves about and comply with testing and quarantine requirements. But federal agencies like CBSA and PHAC could avoid a lot of anger and confusion if they were more transparent about where people will be staying," the premier wrote on Twitter.
Kenney's comments on Monday came after reports of Canadians being detained and sent to quarantine facilities without knowing where they were going and without their families knowing being informed.
On Jan. 31, a woman waited at the Calgary airport to pick up her son who had been living in the United States for two years and was returning to Canada for school which is scheduled to start on Feb. 24.
 Rebekah McDonald, in a video posted on social media, said that when her son, Ethan, arrived, he was ushered by authorities into a van and taken to an undisclosed quarantine facility after they concluded he took the wrong COVID-19 test in the United States. COVID-19 is the disease caused by the CCP (Chinese Communist Party) virus, commonly known as the novel coronavirus. 
McDonald said she wasn't allowed to speak with her son, 20, and was denied knowledge of his whereabouts.
"They won't let me talk to him. They won't let me see him. They won't come and talk to me. The border patrol services say that they have nothing to do with it. They won't tell me who has to do with it. They won't tell me who's picking him up. They won't tell me where he's going. They won't tell me anything. And they say he doesn't have a choice. They say that it's the law. They say that I don't have the right to talk to him, to see him. And they are taking him against my will, and his will," she said in an emotional video posted on Instagram.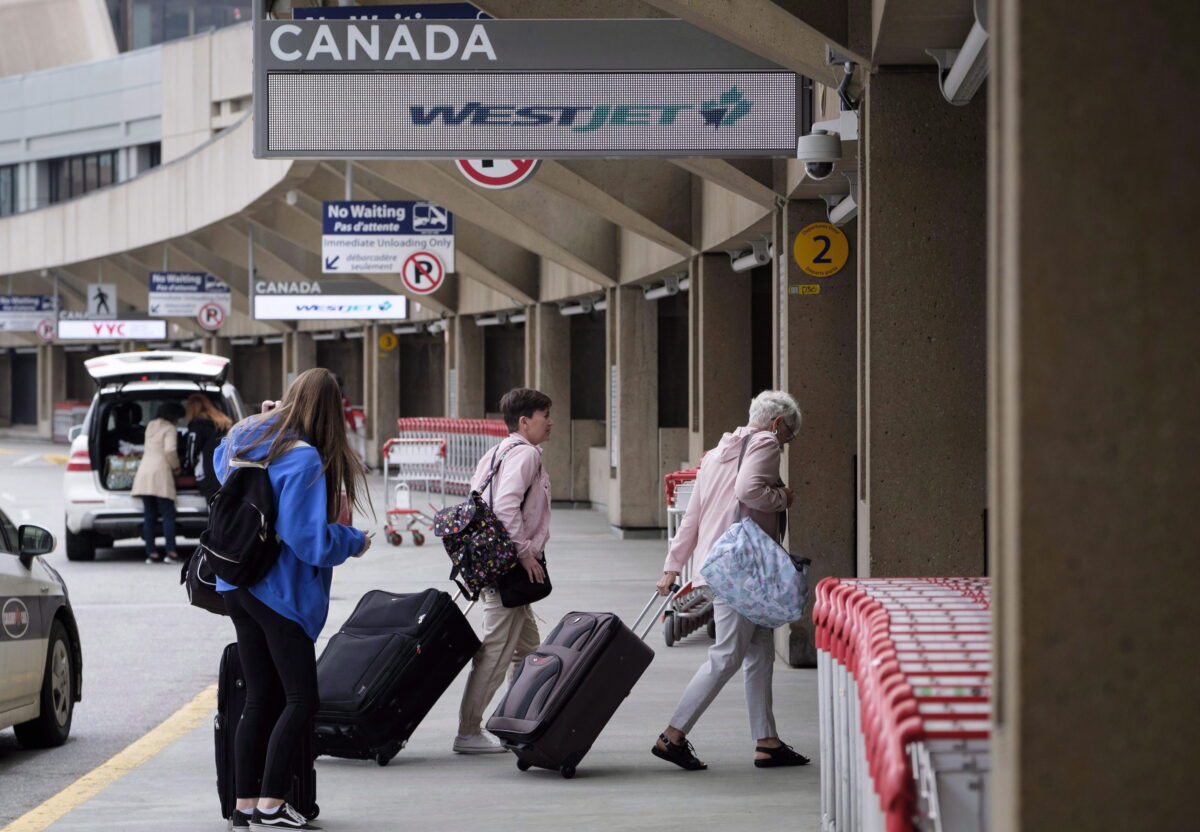 A similar situation happened to Nicole Mathis, a worship leader at The Summit Church in Edmonton. Authorities at the Calgary airport rejected her negative COVID-19 test results, citing a wrong test taken in Dallas, and escorted her to an unknown hotel for quarantine. Her husband, Chris Mathis, lead pastor at the same church, wrote a post on Facebook detailing what happened on Jan. 28. 
"[Nicole] arrived in Calgary tonight and when she got there she was greeted by a Police Officer and a health official. They rejected her results and told her she needed to go immediately to an isolation facility. She was told if she resisted she would be arrested. She called me, and I immediately asked to talk with the officer. I talked with both a Police Officer and the AHS [Alberta Health Services] official, they reiterated what she had said to me. 
"I asked for the address of where she would be, they said they could NOT give me the location address as it was confidential. I asked for their names, again they would not give me any information or their names. I pushed, I questioned, I tried to fight but they said they would arrest her if she resisted. They would NOT give me any information on where they were taking my wife. 
"She was not allowed to get her vehicle from the airport, she was immediately put in a white van surrounded by police escorts and taken to an unknown facility that is under full surveillance and has security at every entrance and exit. You can imagine I am barely keeping myself together wondering what in the world has happened in our country in what seems to be overnight." 
After Mathis's post, Calgary police released a statement about the "incident" without naming Nicole Mathis.
In early January 2021, new travel regulations were put into effect by the Government of Canada, which are enforced by the Public Health Agency Canada (PHAC). PHAC determined that a traveller arriving at the airport on the evening of Thursday, January 28, 2021 would need to quarantine," the police department wrote.
"Calgary Police Service involvement in this matter was limited to walking with PHAC [Public Health Agency Canada] as they escorted the traveller to a transport vehicle outside the airport to be taken to a designated hotel."
"Additional questions surrounding restrictions and procedures in place for mandatory quarantine can be directed to PHAC."
Please see below for a statement in relation to the incident at Calgary International Airport involving Public Health Agency Canada. #yyc pic.twitter.com/VMFSfAgR5r

— Calgary Police (@CalgaryPolice) January 30, 2021
According to Transport Canada's website, returning travellers without access to a COVID-19 test in the country they were in, "(typically) have a choice between taking a COVID-19 molecular test upon arrival or being directed to a federal quarantine at the point of arrival."
In the case of Mathis, she had taken an antigen test, which was deemed unacceptable by Canadian authorities. She said in a video on Facebook that it was frustrating "not being able to be the one to choose to go on my own."
As for McDonald's case, she said in a follow-up video, that a wrong test was booked for Ethan, but said that the situation was mishandled by authorities.
"This is not acceptable. I mean, there are ways of treating people and dealing with things appropriately," McDonald said. "And I think being a good citizen. It is our responsibility to hold people in power accountable for their actions."
Prime Minister Justin Trudeau announced on Jan. 29 morning that more measures will be introduced in the coming weeks, including mandatory PCR testing at Canadian airports for people returning to the country. Travellers must wait for their test results for up to three days in approved hotels at their own expense, which is expected to be around $2,000, he said.
Those who test negative will then have to quarantine at home with "significantly increased surveillance and enforcement." Those with positive test results will be immediately sent to quarantine in designated government facilities to ensure they are not carrying the more transmissible variants of the virus.
The Justice Centre for Constitutional Freedoms (JCCF), an organization that seeks to defend the constitutional freedoms of Canadians through litigation and education, announced on Jan. 29 that it would file an immediate legal action against the Liberal government for subjecting Canadians to "mandatory quarantine, at their own expense, after returning from international travel, regardless of their negative COVID status." 
"These measures are a blatant violation of the Canadian Charter of Rights and Freedoms, including the right to enter and leave Canada, the right to liberty and security of the person, the right to not be arbitrarily detained or imprisoned, the right to retain legal counsel, and the right not to be subjected to cruel and unusual punishment," the JCCF said in a statement.
With reporting by Andrew Chen.