As calls for Ottawa to decriminalize hard drugs have gathered steam in recent months, the Alberta government is taking a different approach that is being lauded by workers on the front lines of addiction recovery services in the province.
In his strategy to address addiction and opioid-related deaths, Alberta Premier Jason Kenney has been building a "continuum of care" system, ranging from addiction prevention to treatment and recovery, by expanding access to detox and treatment beds and providing lifetime support for recovery.
Kenney's strategy challenges the "harm reduction" model of addiction treatment promoted by many of Canada's top health officials. The model—which includes measures such as supervised consumption sites—seeks to reduce the social harms associated with addiction without necessarily requiring people who use substances to abstain or stop.
Kenney said his strategy, including five new addiction recovery centres to be built across Alberta, offers a "real life-giving alternative."
"[Recovery] must be the basis of Alberta's strategy," he said at a July 18 event announcing a new treatment facility in Red Deer.
"Some people deny it, but the data proves that recovery is possible, and we are selling Albertans coping with addictions short if we tell them that they cannot recover from the destructive impact of addiction."
Over-reliance on harm reduction strategies such as drug consumption sites have had a "very negative impact" in other areas of society such as local neighbourhoods, businesses, and crime rates, he added.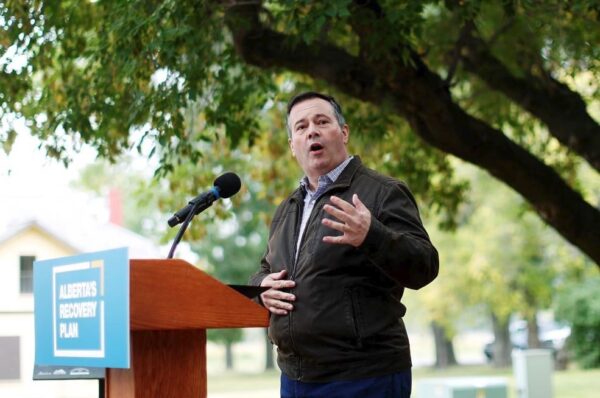 On Oct. 3, Alberta Addiction Service Providers, the umbrella organization for workers on the front lines of addiction recovery services in the province, publicly thanked Kenney for his approach, saying it was time for them "to speak up" in support after seeing "a lot of criticism" levelled against the strategy.
"Since this government has taken a recovery-oriented approach to addiction treatment, we have been able to treat more Albertans than ever before and have been able to reach people who likely would have never made it into our system," said a letter addressed to Albertans from the organization, noting that the new measures have removed barriers for those seeking treatment.
"None of this would be possible without the government's thorough understanding of addiction and their proactive approach to building a recovery-based solution to the addiction crisis."
The letter says the government's new approach represents a "shift in thinking" for the province and offers "a real solution" for addiction recovery.
Escalating Health Crisis
Several provinces including British Columbia, Ontario, and Alberta have seen a significant increase in overdose deaths since the COVID-19 pandemic began, with many overdoses due to powerful opioids such as fentanyl.
B.C. has been hit the hardest, with 728 opioid overdoses in the first six months of the year alone, compared with 198 deaths from COVID-19.
Experts say border closures and other COVID-19-related social changes have affected Canada's illegal drug supply, with more drugs being made or altered in Canada and sold on the street with potentially fatal toxicity. Meanwhile, lockdowns and restrictions due to the pandemic have decreased the availability of direct services and support for drug users and those suffering from addiction.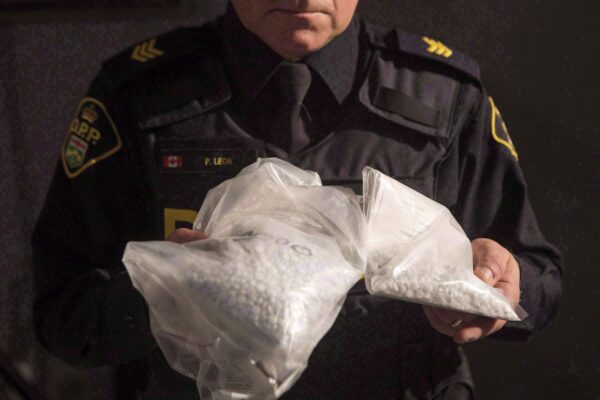 The situation has led a number of officials and advocates to call on the federal government to decriminalize hard drugs as a strategy to address the opioid crisis. They say that criminal prohibitions are ineffective in deterring drug use and that criminalization prevents people from seeking the help they need. Advocates of decriminalization include the Canadian Association of Chiefs of Police, B.C. Premier John Horgan, as well as medical health officers in British Columbia, Toronto, and Montreal.
By changing the Controlled Drugs and Substances Act to decriminalize possession for personal use, "the federal government would take an enormous step to reduce the systemic stigma associated with illicit drug use and support people to access the services that they need to stay safe and start their path to recovery," Horgan said in July.
Last month, Prime Minister Justin Trudeau told CBC News that the federal government is not currently considering decriminalization or legalization of illegal drugs and that there is no one "silver bullet" to address the opioid crisis.
In some states south of the border, the criminal justice system has become a key component of efforts to combat the opioid epidemic. Rhode Island has been held as an example to follow by providing inmates with recovery services, including medication-assisted treatment and ongoing support as inmates return to the outside world.
Alberta's recovery-oriented approach appeared to be working based on statistics prior to the pandemic. The province recorded an 8.6 percent decrease in the number of unintentional opioid deaths in the first quarter of 2020 compared with the same time period in 2019, according to a Sept. 23 release from Alberta Health.
With files from The Canadian Press