An earthquake with a magnitude of 5.6 shook the Albanian port town of Durres on Saturday, Sept. 21, rocking buildings there and in the capital Tirana and sending residents rushing into the streets and parks for safety.
Albania's Institute of Geosciences, Energy, Water and Environment said more than 340 aftershocks have followed.
Fear and safety hazards kept many residents of Albania's capital of Tirana and the port city of Durres out of their homes Sunday.
About 600 houses, most built before 1990, suffered damage in the quake, which also temporarily knocked out power and water facilities in Tirana, Durres and some western and central districts, authorities said.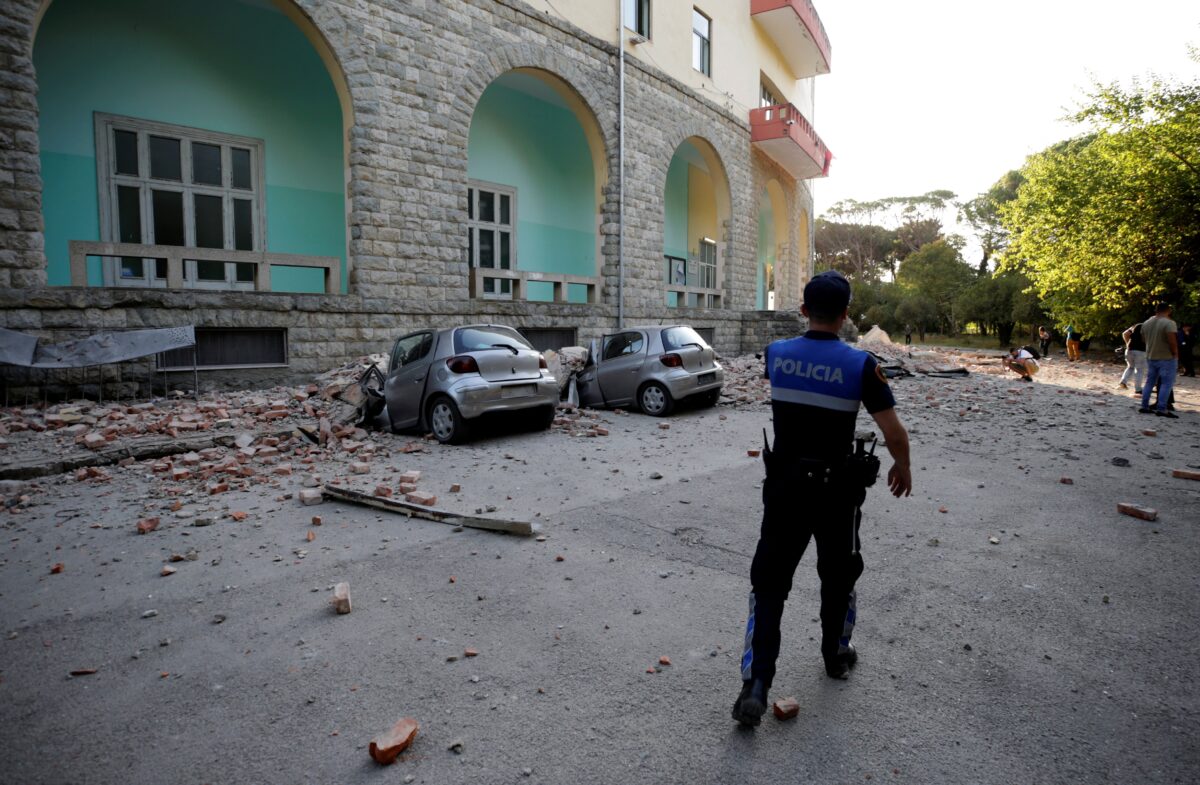 The U.S. Geological Survey gave the quake an initial magnitude of 5.6, while the Albanian Geosciences Institute reported it as registering 5.8 with an aftershock 11 minutes later measuring 5.3.
It was felt along the western coast and far to the east. Many people ran outdoors when the quake hit at 4:04 p.m. At least 500 spent the night in temporary shelters.
Inspectors evaluated damaged structures Sunday. Some Tirana residents were kept out of damaged homes deemed unsafe.
"Luckily, oil wells were not damaged." Defense Minister Olta Xhacka said.
In Durres, residents afraid of going back into their homes and apartments planned to spend a second night away. Army troops put up tents at a soccer stadium where food and a medical team were sent.
Authorities also sent counsellors to every family coping with post-quake fear. Education Minister Besa Shahini said all schools would be closed Monday in Tirana, Durres and Elbasan, the places the earthquake hit hardest. She said 98 schools had damage but only two were declared unsafe.
"People are not ready emotionally (to send children to school)," Shahini said.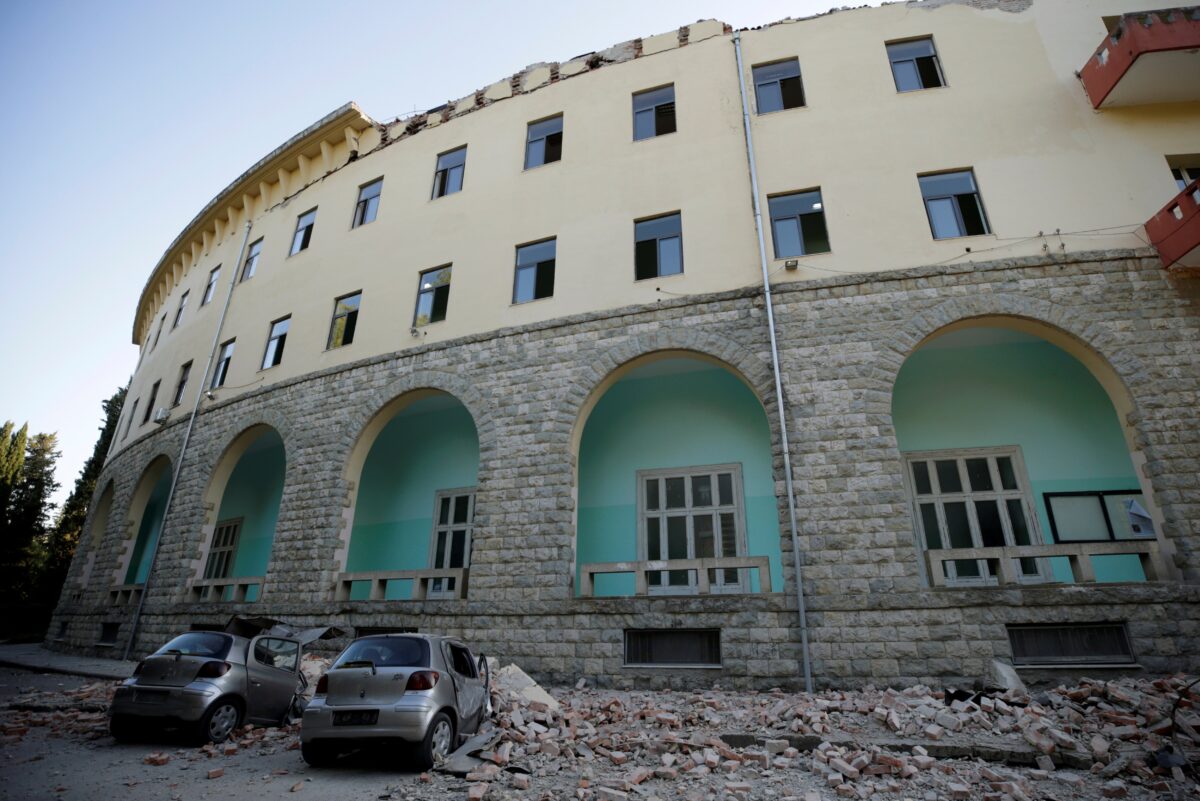 Prime Minister Edi Rama said he had phone calls from his Italian, French, German and other European counterparts offering assistance.
The Defence Ministry said it was the most powerful quake in Albania in the last 30 years.
"All our neighbors came out screaming. Thank God it did not last long—about 20 seconds. It was a nightmare on the 10th floor. I don't remember a more powerful one than this," a pensioner in Tirana called Agim, 67, told Reuters.
"Considering the (strength of the) first most powerful tremor, the main seismic event, it is good news the aftershocks have been less powerful both in magnitude and intensity," Xhacka said on Saturday.
Located along the Adriatic and Ionian Seas, Albania is earthquake-prone and registers seismic activity every few days.
By Llazar Semini