The killings in Chicago have left more than 100 children dead, with hundreds of others suffering injuries from gunshots.
Data compiled by The Chicago Tribune shows that since September 2011, at least 174 minors, or those under the age of 17, have been killed in the violence-plagued city.
Ove that same time period, 1,665 children have been shot.
About 7.4 percent of those in the Tribune's database don't include an age, so the actual number of incidents could be higher, the outlet noted.
In 2018 alone, 83 minors have been shot and nine have been killed, including a one-year-old girl.
Deaths of Minors Skyrocket
In 2011 and 2012, dozens of children were hit by bullets but none died. Starting in 2013, deaths of minors have climbed into the dozens. In 2017, 38 children were killed by gunshots while another three occurred that weren't associated with a shooting. A two-year-old boy, Lavontay White Jr., was one of those shot dead. In total, 246 minors were shooting victims last year.
Lawmakers, a range of groups, and regular residents of the city have been scrambling for ways to stop the violence that has raged on city streets for years now. But they've struggled to put together a response and cut the number of shootings down.
"We can't survive another year of mayhem," Rep. Danny K. Davis (D-Ill.), told Fox News. "The stress and strain of it is so great. Everyone seems to be on different pages and there are constant crosses and difficult situations to bear."
Dozens of people are typically shot in Chicago during a one week period, sometimes even over one weekend. Some blame the police force while others say the violence is primarily fueled by gangs.
"It's disheartening," Davis, who moved to Chicago in 1961, said. "It seems as though over a period of time, the population has lost a great deal of hope. Kids are shooting one another out there on the streets."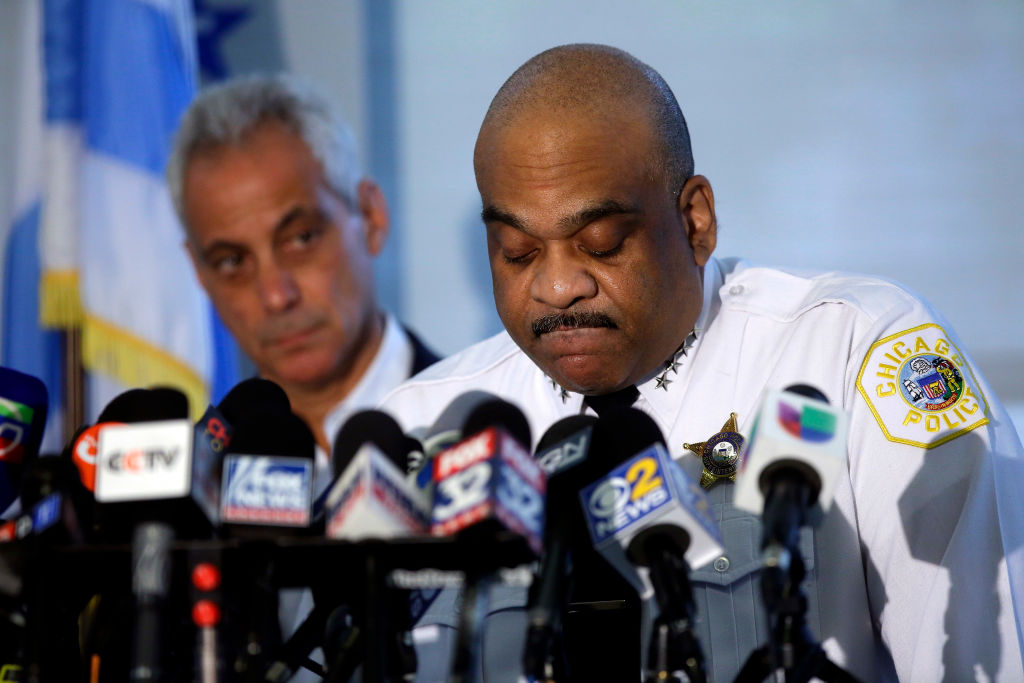 Crime Analysis
According to the University of Chicago's Crime Lab, the clearance rates on shootings, or the percentage of cases solved, are below 20 percent. That means eight out of 10 shooters were never arrested or convicted.
The lab found that shooting victims often had prior arrests, mostly for violent crimes. On average, shooting victims in 2015 and 2016 had almost 12 prior arrests, according to the lab, reported former director of Illinois Department of Corrections Peter Bensinger in the Chicago Sun-Times.
Jens Ludwig, director of the Crime Lab, told a City Club audience earlier this year that poverty is a contributing factory.
"One of the ways Chicago is different is that our social conditions are not anything like those now in New York City and Los Angeles," Ludwig said. "We are not just the most segregated city in America, but the level of concentrated poverty we have in our neighborhoods is unlike anything in Los Angeles or New York. You would not find an Englewood or Garfield Park anywhere in Los Angeles and New York."
The Chicago Tribune editorial board said that "Gang life is a substitute for hope in isolated neighborhoods" and that "Every shooting invites a retaliatory attack."
The board blamed the violence on 5,000 to 10,000 "thugs and drug dealers."
"It's the same individuals that continuously commit these crimes," Chicago Police Department Superintendent Eddie Johnson told the Tribune.
From NTD.tv