Iconic Australian media personality Alan Jones is leaving Sky News Australia.
The veteran conservative broadcaster will host his final program with the channel on Nov. 4 at 8 p.m.
"Sky News has indicated to me that they will not renew my contract, which ends on Nov. 30," he said in a statement on Facebook.
The former 2GB radio host joined the pay television channel in 2013, hosting his own show in the 8 p.m. timeslot from Monday to Thursday.
Jones, 80, said his decision to leave Sky News was the outcome of a meeting with management on Oct. 29.
Despite the program performing well in its timeslot, management offered Jones an alternate position to appear once per week on the little-known streaming service Flash news, which Jones said he declined.
"It may seem immodest to point out that the meeting I had with management on Friday, Oct. 29, occurred the day after our program won the ratings in the 8 p.m. slot," said Jones.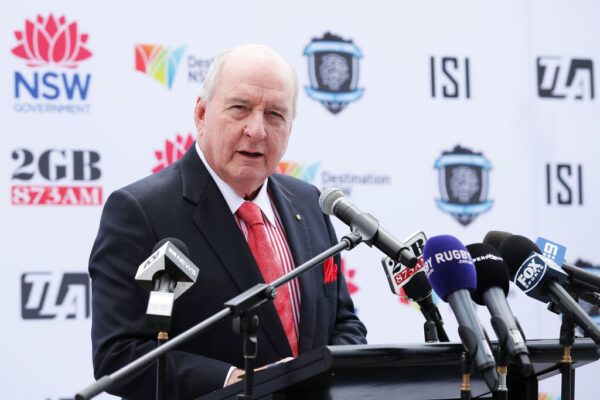 In May last year, Jones left Sydney radio station 2GB, where he hosted his popular breakfast show for 18 years cutting short a lucrative contract.
The show was closely monitored by politicians who feared the wrath of Jones due to his influence over loyal listeners.
Paul Whittaker, CEO of Sky News Australia, said in a statement, "Alan has contributed greatly to Sky News Australia over the years, advocating without fear or favour on the issues important to many Australians."
"His compelling commentary and views on the national debate have seen him become one of the country's most successful and influential broadcasters for close to four decades," Whittaker said.
"I'd like to thank Alan for his commendable dedication and service to Sky News. We wish him well," he said.
AAP contributed to this article.