Joshua A. James, one of the Oath Keepers charged with trying to prevent the counting of Electoral College votes at the U.S. Capitol on Jan. 6, 2021, pleaded guilty on March 2 to seditious conspiracy and obstruction of an official government proceeding and will face 7.25 to nine years in prison when he's sentenced this summer.
As part of a plea agreement, James, 34, of Arab, Alabama, will cooperate with investigators and could sit for questioning before a grand jury on the role that the Oath Keepers played at the U.S. Capitol on Jan. 6, 2021.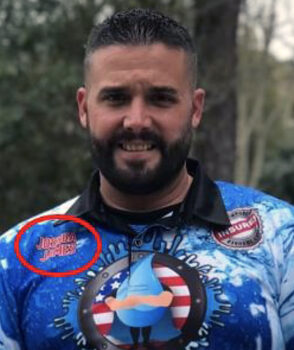 The guilty pleas are an important win for federal prosecutors, who first introduced sedition-related charges into the investigation after the one-year anniversary of the Jan. 6, 2021, Capitol breach. As part of his plea agreement, James admitted that he was part of a seditious conspiracy that had the goal of disrupting the certification by Congress of the Electoral College votes.
After walking James through all the elements of the plea agreement, U.S. District Judge Amit Mehta accepted the pleas and found James guilty of the two felony counts. Prosecutors said they'll ask the court to dismiss four other charges against James at a sentencing hearing later in 2022.
Prosecutors said James and other Oath Keepers coordinated a trip to Washington on Jan. 6, 2021, with the intent to breach the Capitol building and disrupt or prevent the counting of electoral votes. Ten other individuals in the alleged conspiracy have pleaded not guilty, including Oath Keepers founder Elmer Stewart Rhodes III.
The statement of offense prepared as part of the plea states that James and others took part in a plan developed by Rhodes "to use any means necessary, up to and including the use of force, to stop the lawful transfer of presidential powers," Mehta said.
Rhodes asked James and others to prepare to come to the White House after Jan. 6, 2021, to "secure the perimeter, use lethal force if necessary against anyone who tried to remove President Trump from the White House," Mehta said.
"Do you agree that statement describes your conduct?" the judge asked.
"Yes, your honor," James answered quietly.
Clash with Police in the Capitol
James was accused of illegally entering the Capitol through the east Rotunda doors at about 3:15 p.m. to "hinder or delay the certification of President-Elect Joseph R. Biden as president of the United States," Mehta said. Before answering the accusation, James spoke to his attorney, Joan Robin, who said James had multiple motives for going into the Capitol that day, but acknowledged that hindering the vote was one of them.
James was also accused of assaulting a Metropolitan Police Department officer described in court records as "J.M.," by grabbing his vest and pulling him toward the mob. James then shouted at the officer, "This is my [expletive] building. This is not yours, this is my Capitol," according to Mehta. James said the statement was true.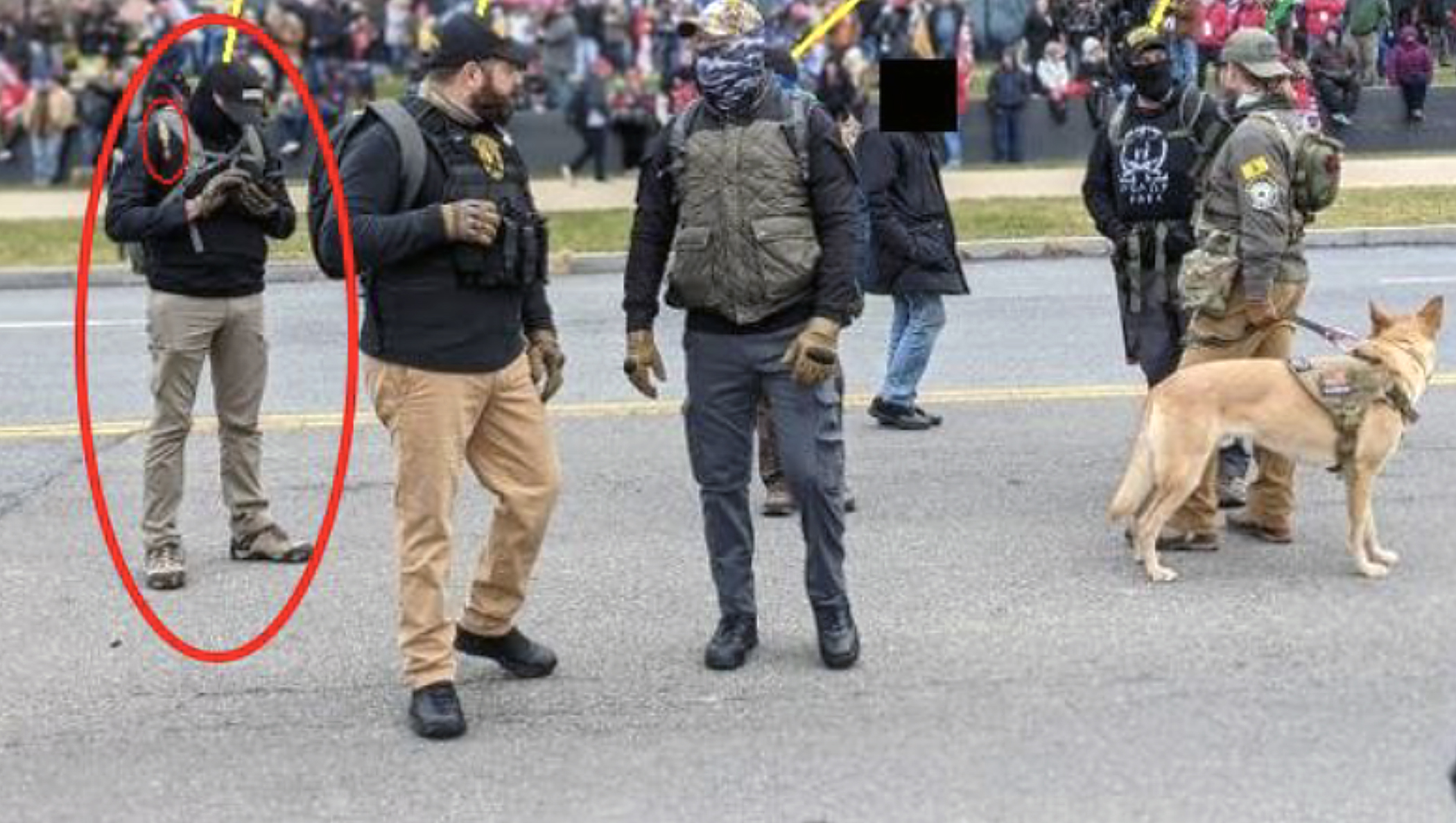 James was also accused of using force against law enforcement with the intention of preventing, hindering, or delaying the lawful transfer of presidential power. Robin told Mehta that James wanted to clarify that he didn't have premeditation to attack law enforcement before entering the building. However, when he did engage police, that was an intentional act.
James met with Rhodes at a restaurant in Alabama on Jan. 8, 2021, prosecutors said. Rhodes expressed gratitude for James's actions and "told Mr. James to alter his physical appearance to conceal his identity," Mehta said.
"Is that an accurate statement?" the judge asked.
"Yes, sir, it is," James replied.
In February 2021, James picked up firearms, ammunition, scopes, magazines, burner phones, night vision equipment, and other tactical gear at Rhodes's instruction, prosecutors alleged.
"Mr. Rhodes told you to be prepared to transport and distribute the equipment to others upon his instruction and to be prepared for violence in the event of a civil war," Mehta said.
James said the statement was correct.
Prosecutors asked Mehta to delay sentencing for at least 90 days in the hopes that James will cooperate with law enforcement in its ongoing investigation of the violence at the Capitol on Jan. 6, 2021. Mehta agreed and has set a status hearing for June 2.