A suspect in the Thanksgiving Day shooting at an Alabama mall has been taken into custody by U.S. Marshals near Atlanta, according to AL.com.
Erron Martez Dequan Brown, 20, was arrested in South Fulton at around 9:30 a.m. on Nov. 29, representatives of the U.S. Marshals Service told Fox5.
Brown was wanted on a warrant issued Wednesday, on charges of attempted murder. He is suspected of shooting and wounding Brian Wilson at the Riverchase Galleria Mall in Hoover on Nov. 22.
The victim's friend, Emantic "EJ" Bradford Jr., was shot and killed by police while fleeing from the scene and brandishing a firearm.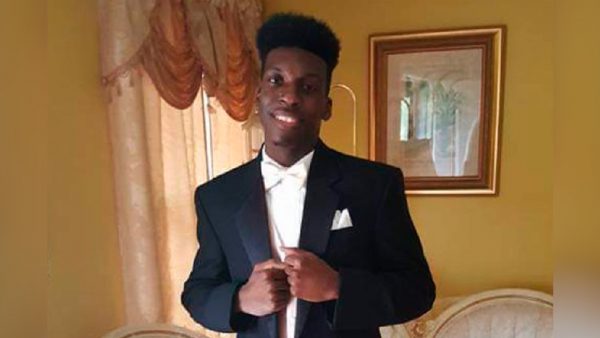 Officials with the U.S. Marshals Service told AL.com that while Brown was quickly identified as a suspect in the shooting, his identity was withheld to facilitate the manhunt.
Brown was staying at a relative's house when deputies made the arrest, ABC13 reported, and he is said to have surrendered peacefully.
His extradition to Alabama is expected to be processed at Georgia's Fulton County Jail, where Brown remains under arrest.
Court records cited by AL.com show Brown was arrested last year in Madison County on a charge of first-degree robbery. That charge was later dismissed.
Thanksgiving Day Shooting
Police said the Thanksgiving Day shooting began as a physical altercation between two men, which ended with one of the men pulling out a handgun and shooting the other man twice.
Wilson suffered at least one gunshot wound to the stomach and was taken to a nearby hospital, where he remains in serious condition.
A 12-year-old bystander, Molly Davis, was also shot and taken to a hospital. She has since been released.
It is unclear who fired the shots that wounded the girl.
Police officers responding to the scene said initially they had shot to death the gunman. Later police said that the man that was killed, identified as Emantic Fitzgerald Bradford Jr., was not the shooter.
"New evidence now suggests that while Mr. Bradford may have been involved in some aspect of the altercation, he likely did not fire the rounds that injured the 18-year-old victim," Hoover Police Capt. Gregg Rector said in a statement.
Alabama Law Enforcement Agency spokeswoman Robyn Bryan said the investigation is ongoing, AL.com reported, including the officer-involved shooting of Bradford.
"It is highly likely that prematurely releasing information, including video evidence, would have hampered the investigation's progress thus far, even to the point of deterring key witnesses," Bryan said in a statement. "As other witnesses continue to come forward, it is imperative for the integrity of the investigation that SBI continue to keep confidential information Agents obtain."
After Brown's extradition to Alabama has been confirmed, he is expected to be booked into the Jefferson County Jail, Birmingham, under a $150,000 bond.
Shoppers Flee
Witnesses said people quickly fled the scene, as seen in the video at the top of the page, when the gunshots went off.
"I was at a kiosk buying some jewelry right outside the food court … and right as I was about to pay, I heard this 'bang,' and … you're thinking 'Okay, probably not,' and then I heard 'bang, bang' and then, it was terrifying, and then everybody started screaming and running as fast as they could," one witness told WBRC. "It was very scary."
Another shopper, Lexi Joiner, said she was shopping with her mother when approximately six or seven shots were fired. They were ordered into a nearby supply closet with other shoppers to take cover.
"It was terrifying,'' Joiner told AL.com.