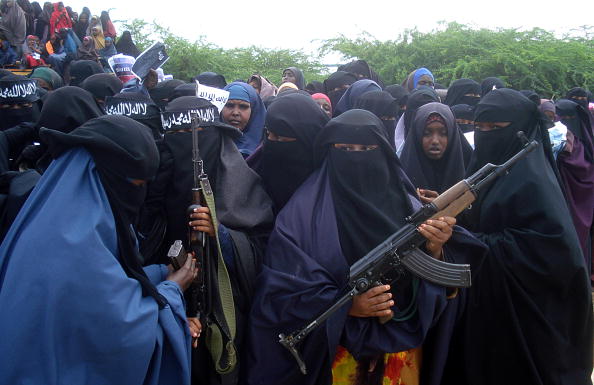 Children in Somalia have been increasingly targeted by the al-Qaeda affiliated group, al-Shabab, for recruitment and are subjected to abuses, according to a Human Rights Watch (HRW) report on Tuesday.
"Al-Shabab rebels have abducted children from their homes and schools to fight, for rape, and for forced marriage," stated Zama Coursen-Neff, HRW's deputy director of children's rights. Parents who try to stop the militant group from doing so are attacked and sometimes killed.
"After several weeks of harsh training, al-Shabab's child recruits are then sent to the front lines, where some serve as 'cannon fodder' to protect adult fighters," the group said. Some have been coerced into carrying out suicide bomb attacks.
The group has been fighting since 2007 in an attempt to overthrow the transitional government in Mogadishu, which is protected by a number of African Union troops.
Human Rights Watch said that al-Shabab, which controls much of the southern part of the country and has several thousand fighters, is not the only group in Somalia that has subjected children to abuse.
The Transitional Federal Government has also used child soldiers even after Somali officials said in late 2010 that it would stop the practice.
"Al-Shabab's horrific abuses do not excuse Somalia's Transitional Federal Government's use of children as soldiers," Coursen-Neff said.