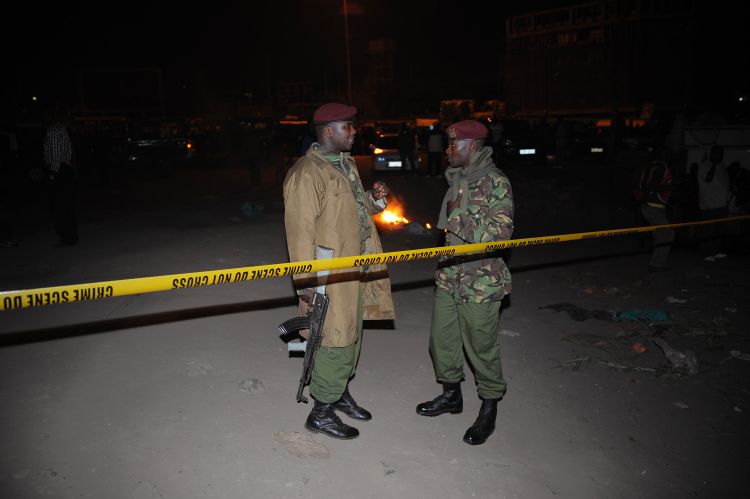 Militants with the Somalia-based Al-Shabab Islamist group were blamed for carrying out a deadly grenade attack in the Kenyan capital of Nairobi on Saturday night, which killed six and injured more than 60.
Kenyan Internal Security Minister George Saitoti said that four grenades were tossed from a moving car, adding that Al-Shabab was suspected, reported the BBC. 
Al-Shabab has carried out several attacks in Kenya in the past, including an incident in October that left several dead. Since then, Kenya launched an attack on the Islamist group inside of Somalia. Al-Shabab did not claim responsibility for the grenade attack.
"This is an attack by people who think they can puncture the resolve of Kenyan people to fight against terror," Kenyan Vice-President Kalonzo Musyoka said, according to the broadcaster.
"It is a difficult moment, but it should strengthen our resolve," he said in an attempt to calm the public after the attack.
At the same time, Kenya and Somalia held talks on how to deal with Al-Shabab in the port town of Kismayu, located around 300 miles south of Mogadishu.
"Both Somalia and Kenya have the same opinion in fighting against Al-Shabaab fighters. They pose a threat to the safety and security of both countries, therefore it is necessary for us to have a common strategy against a common enemy, following bilateral talks in Nairobi on Friday afternoon," said Abdiweli Mohamed Ali, the prime minister of Somalia, on Saturday, according to the local Mareeg publication.