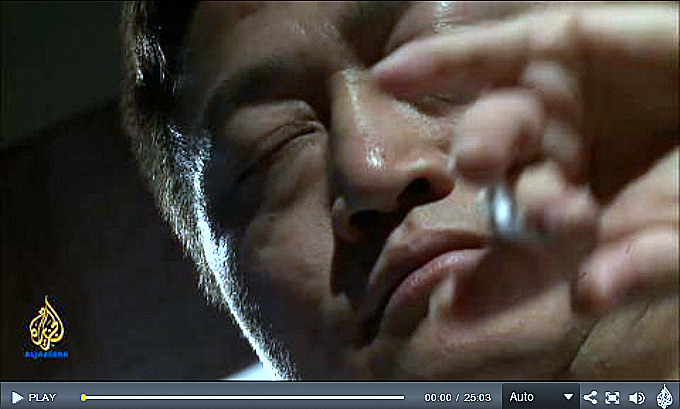 Chinese officials on Monday forced the shutdown of the English-language bureau of Al Jazeera in Beijing by denying the renewal of press credentials to its journalist in China and refusing to allow a replacement. 
The decision was reportedly driven by Al Jazeera's release of a documentary about slave labor camps in China in November last year. 
The documentary prominently featured the story of Charles Lee, a Falun Gong practitioner who spent three years in a re-education through forced labor camp. "For a year they tried to brainwash me, trying to force me to give up my practice of Falun Gong," Lee was quoted as saying.
Chinese authorities have persecuted Falun Gong, a popular spiritual practice, since 1999, and it is among the most strictly censored topics by officials. 
Melissa Chan, the journalist whose renewal of credentials were denied, reported for Al Jazeera English since 2007 and has filed over 400 reports. 
"The channel expressed its disappointment at the situation and said it would continue to request a presence in China," according to a press release.
The Arabic language Al Jazeera service will continue reporting from China. The decision to expel Al Jazeera English was met with criticism and ridicule among Western journalists and bloggers.
Bob Dietz, the Asia program coordinator with the Committee to Protect Journalists (CPJ), stated that the refusal to renew Chan's accreditation "marks a real deterioration in China's media environment, and sends a message that international coverage is unwanted."
According to CPJ's research, anonymous hackers attempted to hack Chan's computers, which is a common experience for foreign reporters in China.
"Surveillance and harassment are the norm for reporters on the China beat, and authorities will often delay visa approval or threaten to revoke it as part of an overall strategy of intimidation," Dietz added.
The Foreign Correspondent's Club of China said it was "appalled by the decision of the Chinese government to take this action."
Alex Johnston contributed research.
The Epoch Times publishes in 35 countries and in 19 languages. Subscribe to our e-newsletter.