Former Vice President Al Gore said President Donald Trump should be praised for how he's handling tensions between North Korea and the United States in recent weeks, noting the United Nations Security Council's recent unanimous resolution to impose sanctions on the isolated, Stalinist regime.
This week, Trump responded to a question about North Korea's bellicose statements and recent missile tests, saying the United States would defend itself with "fire and fury—like the world has never seen."
Gore didn't praise Trump's comments, but he lauded the sanctions as an "achievement for his diplomacy."
Trump, meanwhile, "inherited a very dangerous situation from previous world leaders and should not entirely be blamed for the rising tensions, which most recently saw North Korea threatening to strike the U.S. territory of Guam," Gore, the 2000 Democratic presidential candidate who lost to Republican George W. Bush, told BBC 4 program "Radio Today."

"Donald Trump inherited a very dangerous situation that has been building for some time," Gore said.
He added, "This crisis has been building since long before Donald Trump entered the White House."
Trump's top officials, including Defense Secretary Jim Mattis and National Security Adviser H.R. McMaster, are more than capable, Gore added.


"These are thoughtful men, experienced, and that should be a source of some comfort as we look at how the U.S. administration is handling this crisis," said Gore.
Secretary of State Rex Tillerson this week noted that Trump's "fire and fury" comment was something that North Korean dictator Kim Jong Un could understand.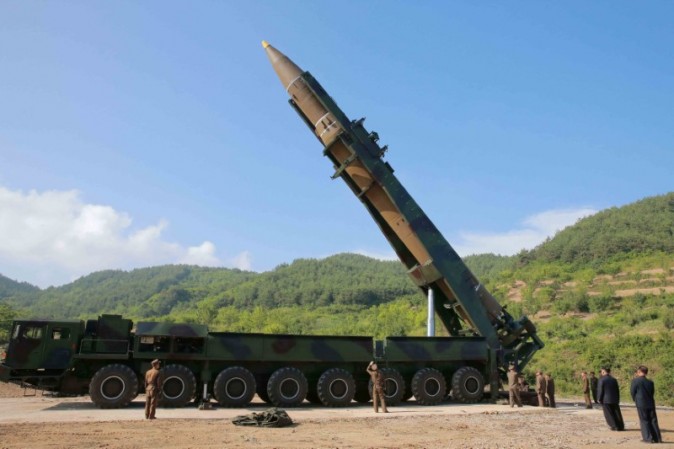 "I think the president just wanted to be clear to the North Korean regime that the U.S. has an unquestionable ability to defend itself, will defend itself, and its allies, and I think it was important that he deliver that message to avoid any miscalculation on their part," he said.
On Wednesday, the regime threatened Guam, known as the "tip of the spear" for America's military's forward deployed forces in the Pacific. North Korea has long threatened Guam, a territory of the United States, which has thousands of American service members stationed there.