The Ukrainian embassy in Iran dropped an initial reference to engine failure as the cause of a plane crash outside of Tehran, Iran, on Wednesday, according to reports.
It said in a second statement that the causes were not disclosed, and it added that prior comments weren't official, Reuters reported. Another Reuters report said an official at Ukraine's embassy asked it to rescind an initial statement from Iran based on preliminary information on engine failure.
Ukrainian Prime Minister Oleksiy Honcharuk warned against speculation until an investigation into the crash is known, adding that Ukraine banned flights through Iranian airspace until around Jan. 9.
Eighty-two Iranians, 63 Canadians, 11 Ukrainians, 10 Swedes, three Germans, and three Britons were on board the Ukraine International Airlines flight, according to Ukrainian Foreign Minister Vadym Prystaiko. "We express our condolences. The Ukrainian authorities continue to investigate," he wrote on Twitter.
According to The Daily Beast, the embassy in Iran deleted a statement posted on its website that blamed the crash near Tehran on a mechanical failure.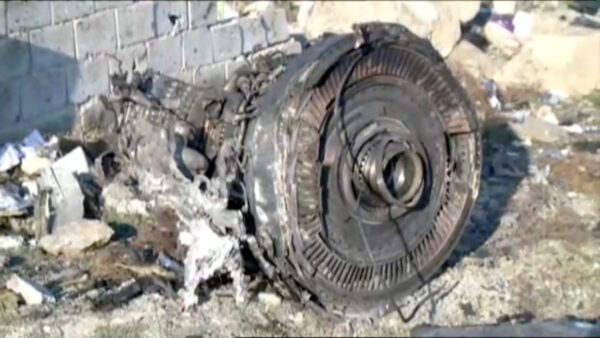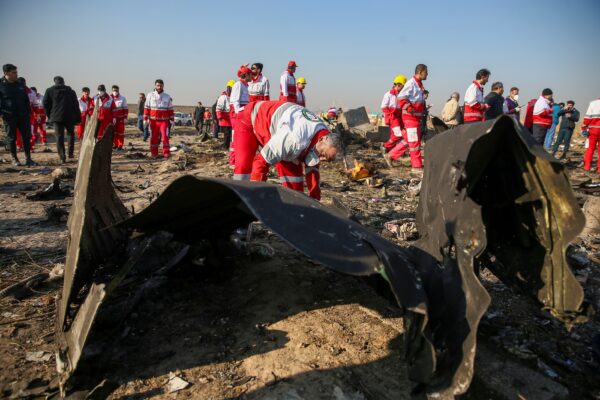 Airline officials stated most of the passengers were likely en route to making connecting flights in Kyiv, The Associated Press reported.
Flightradar24 reported that flight 752, a Boeing 737-800 model, "crashed shortly after takeoff from Tehran." The website said the jetliner departed Wednesday at 6:12 a.m. local time.
In the area of where the jetliner went down, photographers saw a field littered with debris.
"The fire is so heavy that we cannot (do) any rescue … we have 22 ambulances, four bus ambulances and a helicopter at the site," Pirhossein Koulivand, the head of Iran's emergency services, was quoted by Reuters saying.
Ukrainian President Volodymyr Zelensky cut short a trip to Oman and returned to Kyiv after learning about the crash.
"Our embassy is verifying information on the circumstances of the tragedy and the lists of the dead," he stated on Wednesday, reported Yahoo. "My condolences to the families of passengers and crew members."
The president of the airline, Yevhen Dykhne, said that the plane that went down was "one of the best planes we had" and featured "an amazing, reliable crew," CBS News reported.
The plane went down hours after Iran fired more than a dozen missiles at an Iraqi military base housing U.S. troops. The U.S. Federal Aviation Administration (FAA) also issued an emergency restriction that "prohibit[s] U.S. civil aviation operators from operating in the airspace over Iraq, Iran, and the waters of the Persian Gulf and the Gulf of Oman," the agency said on Tuesday night.
"The FAA will continue closely monitoring events in the Middle East. We continue coordinating with our national security partners and sharing information with U.S. air carriers and foreign civil aviation authorities," the agency wrote. The restriction was implemented after the barrage of missiles were fired from Iran, which the Pentagon and Iranian Revolutionary Guards both confirmed.