Thousands of flights within, into, or out of the United States were canceled or delayed on Jan. 16 and 17 as winter storm Izzy battered the southeastern United States with heavy sleet and snow, knocking out power to tens of thousands of households.
A total of 3,059 flights within, into or out of the United States were canceled Sunday, while 5,056 flights were delayed, according to FlightAware data.
Flight interruptions continued into Monday, with 1,516 cancellations within, into, or out of the United States, and over 1,239 delays, at the time of reporting.
Izzy's snow and ice pounded parts of the Midwest on Friday and Saturday, before spreading south on Sunday, prompting multiple states to issue winter storm warnings, including Georgia, Virginia, North Carolina, and South Carolina.
Georgia Gov. Brian Kemp said on Sunday that people should avoid non-essential travel in areas hit by the storm.
"If you're able tonight and tomorrow morning, stay home and off the roads," Kemp said in a post on Twitter. "It's going to be treacherous in a lot of parts of our state."
Around 12,000 Georgia Power customers remained without power on Monday morning, according to Georgia Power, which announced that by 6 a.m. it had restored power to over 122,000 customers since the start of the storm and that it was working to get the rest back online.
By 9:30 a.m. on Monday an estimated 25,112 homes and businesses were without power in Georgia, 30,514 in South Carolina, 29,862 in North Carolina, 26,053 in West Virginia, and 17,849 in Pennsylvania, according to the website PowerOutage.us.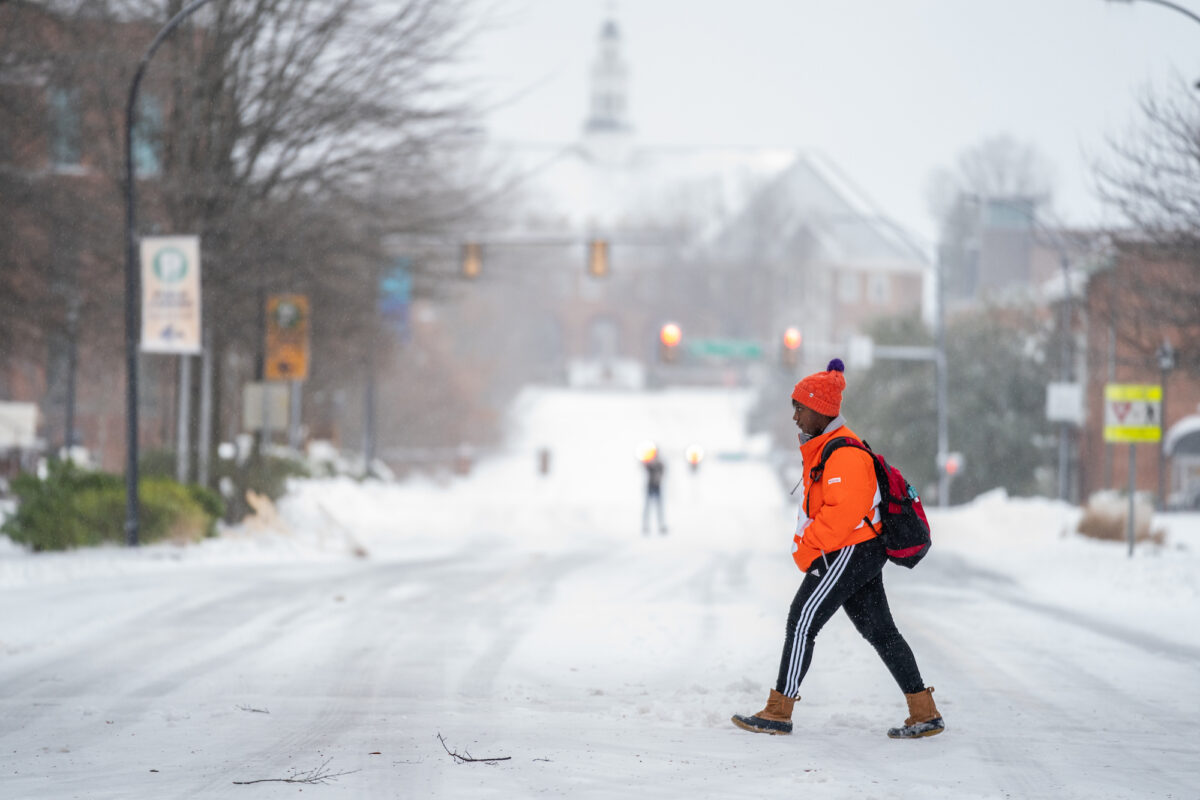 The storm is expected to bring more snowfall on Monday, with heavy snow expected in parts of the Lower Great Lakes, Central Appalachians, and the Northeast, according to the National Weather Service (NWS).
"Heavy snow rates combined with strong winds will likely produce dangerous travel and scattered power outages," NWS said in a forecast for Jan. 15–17, while also predicting coastal flooding along the Atlantic coastline.
Overall, NWS forecasts that Izzy will slowly wind down on Monday, though significant impacts from the storm will persist.