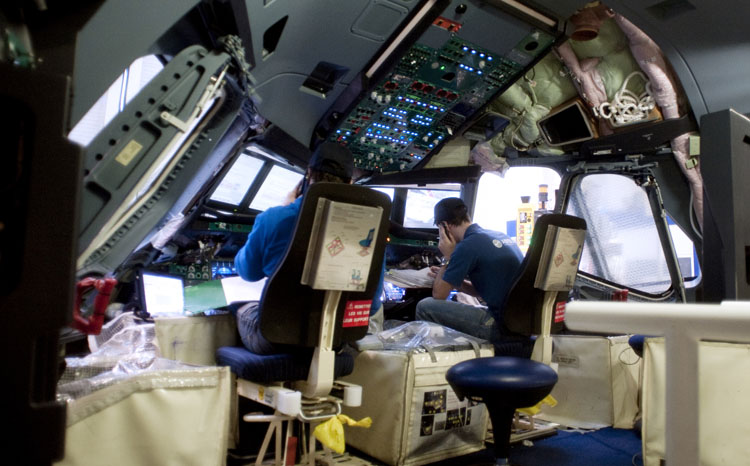 French airplane manufacturer Airbus said it would inspect all A380 superjumbo jets for cracks by order of European air safety officials, according to media reports.
The European Air Safety Agency (EASA) said that Airbus needs to inspect all 68 planes that are in service after Qantas Airways grounded one of its aircraft due to multiple cracks found in wing components. "This condition, if not detected and corrected, may lead to a reduction of the structural integrity of the airplane," EASA said.
The double-deck A380 is the world's largest passenger aircraft and is in use by several airlines.
Airbus says it has a repair kit to fix the problem and downplayed the cracks, reported AP.
"These brackets are located on wing ribs, which are not main load bearing structure, and, thus, the safe operation of the aircraft is not affected," the company said. "Nearly 4,000 such brackets are used on the A380 to join the wing-skin to the ribs. Only a handful of brackets per aircraft have been found to have been affected."
Last month, EASA ordered the inspection of A380s that had flown more than 1,300 flights after cracks were found in the Qantas plane.
"These cracks are very small, will be monitored by the airline, and are unlikely to affect aircraft operation," Philippa Oldham, head of transport at the Institution of Mechanical Engineers, said in a statement last month.