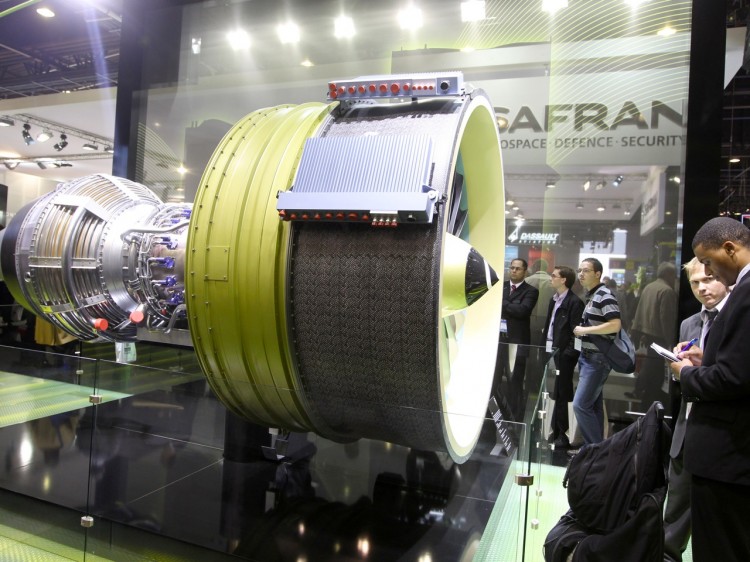 Boeing and Airbus were the two biggest rivals at the Le Bourget airfield outside Paris last week, showing off their newest models and competing for orders in a $4 trillion commercial aerospace market.
Airbus got ahead of Boeing, securing the biggest-ever order in the aerospace industry for approximately 500 planes worth a total of $17 billion from Malaysian Air Asia. Another successful deal for Airbus took place when India's IndiGo signed a contract for 180 planes worth $15.6 billion just few days before the air show.
Airbus' success is mainly driven by its announcement to unveil a revamped A320neo model in 2015. The company has already secured 434 orders for the updated model. The A320neo's two new engines have been developed by CFM International, which is owned by General Electric and Safran. The new engines are poised to save up to 15 percent in fuel cost, thus making the sales of Airbus planes very attractive.
"High fuel costs are compelling airlines to accelerate replacement of older airplanes. In addition, the increased capabilities of the latest long-range, twin-aisle airplanes create opportunities for operators to take advantage of the ongoing liberalization of air transport markets to open new nonstop routes," states Boeing's 2011 market forecast.
Boeing seems to be falling behind its rival in popularity, as it has delayed the release of its new models to replace the aging 737 model. The company is still debating whether to put new engines on its 737 model or to revamp the body with a newer, bolder redesign.
"Boeing is under some pressure, but it's not going to rush. They are losing some orders at the moment but they need to get the decision right because when they do build a new plane it's going to be around for the next 20, 25, even 30 years," said Paul Edwards, managing director for aerospace and defense at Jefferies International Ltd. in London.
"Boeing is going to be forced to build a new airplane, a new 737. The pressure from customers is going to force Boeing to do something now rather than later and I think it's going to be a new aircraft," predicted Greg Hayes, CFO of United Technologies Corp., during a presentation to investors at the Deutsche Bank AG conference in New York last week.
According to Boeing's forecast data, passenger traffic rose 8 percent in 2010, after falling by 2 percent in 2009, during the financial crisis. The long-range forecast estimates that a total of 33,500 new planes will be made in the next 20 years, valued at more than $4 trillion.
Smaller, single-aisle aircrafts, such as the newer models of Airbus A320 and Boeing 757, are projected to comprise 70 percent of all new plane deliveries. These planes are much cheaper than their bigger, wide-body counterparts, such as Boeing 787 and Airbus A380.
Air space industries are doing relatively well after the financial crisis with Airbus stock, seeing a 24-percent increase this year. Boeing has seen an increase of 14 percent during the same time period.